Real Estate – Architecture, Developments & more
Where to invest? Should I rent, buy or build a home to my liking? Many questions arise and if you are not sure whether you want to live in Chapala, Ajijic or another surrounding town, check out our articles on individual towns real estate. These articles will give you an idea of how each towns real estate looks, we will also give you an idea of price ranges and the differences of living between towns surrounding Lake Chapala.
If you are already familiar with the area and want to get right into exploring the different rental and buying options start by visiting our "browse properties" and "rentals" section in our navigation menu above this article. You can also do a quick search from any page within our site in the top right corner "FIND PROPERTIES" you will see it next to a small magnifying glass.
Browse Properties | Find Rentals
Can a Foreigner Buy Real Estate in Lake Chapala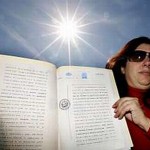 Ajijic and Chapala is located more than 100km away from the border or coastline. So if you are going to invest in real estate here, you can have direct ownership, an Escritura (deed) in your name, you do not have to go through a bank trust.  If you where living in Puerto Vallarta  you would have to buy through the bank trust aka fidecomiso. All legal documents, transfer of lands and Mexican deeds, known as escrituras are…
Read the entire article here
How to Pay For Your Property Tax "Predial"
January in Mexico is more than pleasant weather. It is the time to pay property taxes to receive a discount. Mexican property taxes are known as predial, and like most places these taxes are used to operate local governments.  As north of the US-Mexican border, there is a discount for paying the entire tax early; here we pay by the end of February to be eligible for a ten percent discount. This said, it is sometimes…..
Read the entire article here
Steps it Takes to Rent a House in Lake Chapala & Ajijic
Once you have found the home you want to rent there are certain requirements and steps that need to be met and done for proceeding with renting the home you like. Below we are going to list the requirements and standard step by step procedures it takes to get started. Leaving a deposit:  In order for the rental agency to get started with the paperwork and lease agreement, they need ……
Read the entire article here
Renting vs Buying a House
So you have done your research by visiting the Lake Chapala & Ajijic area and have decided to make a permanent move. Making this step is very easy, however one thing you do have to decide on is if you are going to be renting first or make the leap of faith by buying a home before knowing the area well enough. Each Lakeside town and subdivision has its virtues and problems. Some common questions….
Read the entire article here
Vista Alegre & Cielo Vista Gated Communities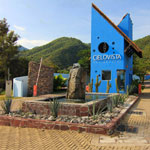 Situated on the far east side of San Antonio Tlayacapan, Vista Alegre (Joyful View) and Cielo Vista (Views of the Sky) are two separate Gated Communities know as Condominiums and built by the same developer. Both are completely gated with common areas such as heated pool, tennis courts and club house. Cielo Vista even has a gym and library. Private security companies hired by the HOA  ……
Read the entire article here
La Reserva & Los Sabinos Gated Communities
Located on the far west side of Ajijic just before La Canacinta is Los Sabinos (A natural tree of Mexico) and La Reserva (The Reserve). Two separate Communities know as Condominiums and built by one of the most popular development companies Lakeside, The Desherman group. Both of these gated complexes have fabulous common areas, some of the best in the area to be precise. La Reserva is the largest of both…
Read the entire article here
La Floresta Subdivision ("Fraccionamiento")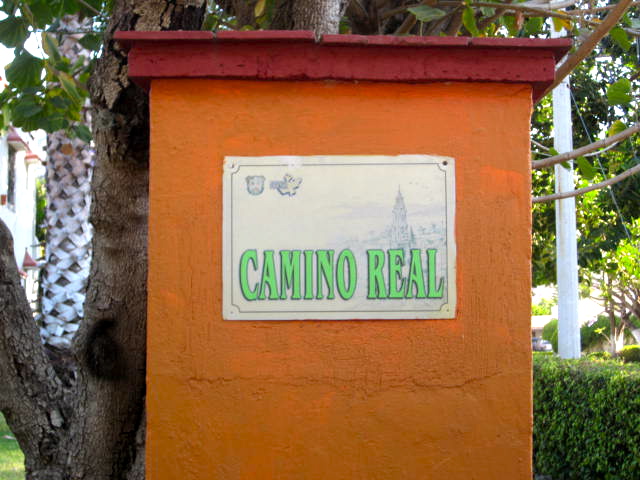 Driving through La Floresta seeing its Real Estate and well keep manicured garden is a true treat. The Ajijic plaza is an easy walk from lower La Floresta, yet its home sites tend to be much larger than in the village. Across the highway, Upper La Floresta is a beautiful gated community with a mix newer homes and well kept haciendas. Depending on your budget you can find great homes for rent and sale…..
Read the entire article here
El Parque Gated Community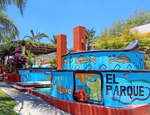 One of the top 5 most desired gated communities in the Lake Chapala area, due to its concept, common areas and overall location. El Parque is a 114 home development started back in 2002 and located at the center of San Antonio Tlayacapan a subdivision of Chapala and with in very short walking distance to many major shopping centers, restaurants, movie theaters, the San Antonio plaza, banks, and the most …
Read the entire article here
Rancho del Oro & Villa Nova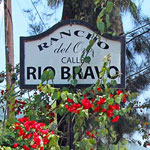 Both areas have history that dates back over a century where during the 1920s several mines operated in the area during a gold rush, all located in Rancho del Oro (translation: the golden ranch) and Villa Nova. Many streets are still named after mine related terms, such as "Calle de los Mineros" (Miners street) & "Cajeon de la Mina" (Mine alley. There are still some gold mines in the mountains of Rancho del Oro ……
Read the entire article here
Vista del Lago Country Club
Located on the north side of Lake Chapala, Vista del Lago is known for its quiet organized neighborhood that has one of the nicest golf courses at Lakeside. It consists of an entire community designed around a 9 hole golf course, that has a driving range, putting green, locker rooms and a great restaurant to have a margarita or a meal after a round of golf. There are many different homes in the area……
Read the entire article here
Chula Vista – Great Views, Golf and room to build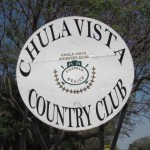 Chula Vista means 'beautiful view' in English. That is certainly the case in the Chula Vista areas. Many of the homes have beautiful views of the lake. It is a pleasure to drive through the neighborhoods. There are large homes with million dollar views. Some of the most extravagant homes there have views of both the Chula Vista Country Club golf course and Lake Chapala…
Read the entire article here
Chapala – Expats like Brisas and Haciendas
Chapala is the largest town on the lake. Population of the municipality is approximately 45,000 people. The population of Ajijic is around 15,000. The approximate number of expats in the entire lakeside area is 40,000. It is the first town on the highway from Guadalajara, which is just thirty miles away. The international airport is even closer than Guadalajara. It takes less than thirty minutes to drive from Chapala to the Guadalajara airport and not….
Read the entire article here
Riberas del Pilar – Inexpensive Homes & Lots
Riberas Del Pilar is located between Chapala and Mirasol. The town to the west of Mirasol is San Antonio. Riberas is deceiving when you drive through it along the carretera. It appears to be a small area but once you get onto the side streets, it expands. It is one of the largest areas along the lakeside. It is quickly developing. There is more room to expand in this area than any other area here. On the north side of the carretera, there are….
Read the entire article here