Real Estate, Lots or Homes For Sale In Chapala
Chapala is the largest town on the lake. Population of the municipality is approximately 45,000 people. The population of Ajijic is around 15,000. The approximate number of expats in the entire lakeside area is 40,000. It is the first town on the highway from Guadalajara, which is just thirty miles away. The international airport is even closer than Guadalajara. It takes less than thirty minutes to drive from Chapala to the Guadalajara airport and not much longer to get into the heart of Guadalajara.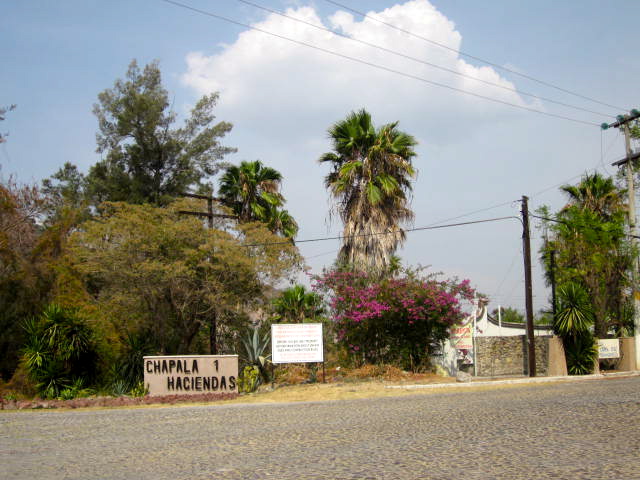 Two areas that are quickly developing just before entering Chapala itself are Chapala Haciendas and Las Brisas. These areas are only a few minutes by car from Chapala. The buses run into Chapala from them every half hour.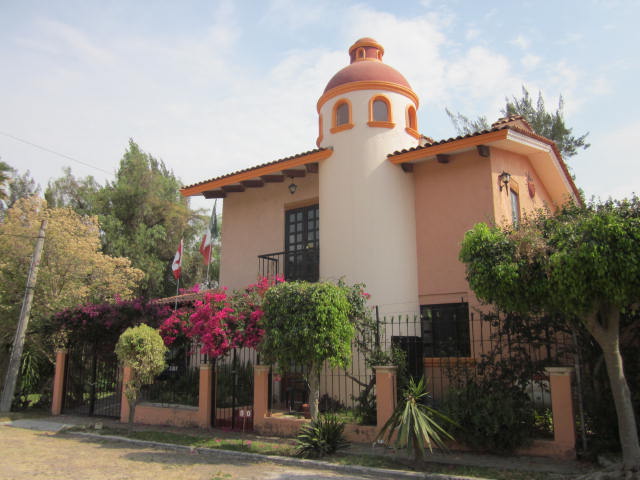 Brisas is located on the North side of Chapala Haciendas and is also very popular among expats and even locals from Guadalajara. Real estate costs in brisas are much lower than prime locations such as Ajijic or San Juan Cosala.
There are still many vacant lots and people are building their dream homes on in both Birsas and Chapala Haciendas. There are also homes for rent in these areas, rental prices fro homes in this area can ranger anywhere from $500 – $900 USD. The first entrance to Chapala Haciendas is only a couple of miles from the heart of Chapala. It feels like it is much further because it is so peaceful.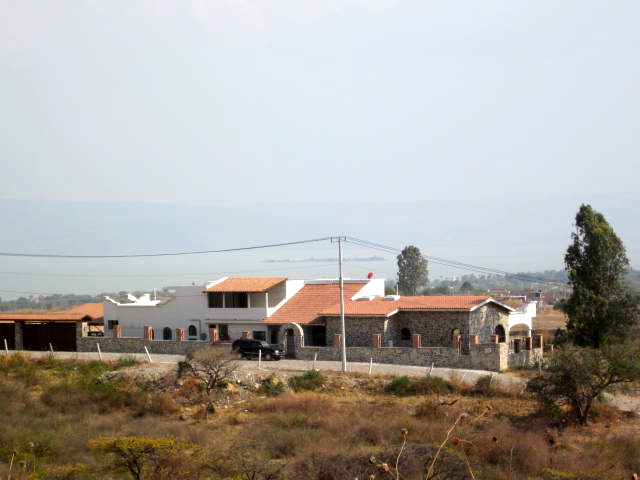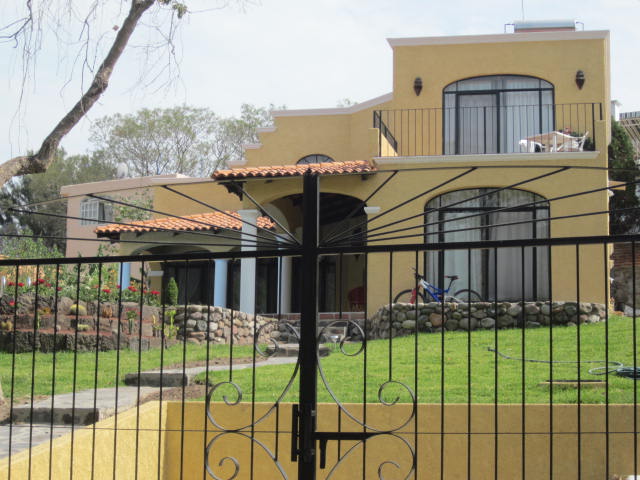 There are many beautiful older homes and new ones being built in both of these areas. The views are spectacular. The neighborhoods are very quiet and woods are all around. Housing in these two areas are less expensive than many of the other areas on the lake.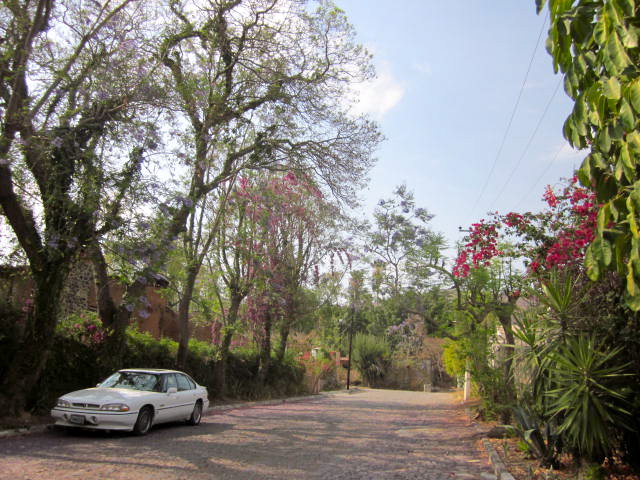 Beautiful homes, lots or rentals in Chapala
The town of Chapala also has beautiful homes for sale and for rent. The homes in Chapala are much less expensive than some of the other lakeside areas, especially compared to Ajijic. The average cost of a home in Chapala is 180,000 dollars, compared to other areas around the lake, which can average 280,000 dollars. The homes in Las Brisas and Chapala Haciendas are more expensive than those in Chapala but less than many of the other areas. Chapala is a lively town. It has a large grocery store, Sorianas (similar to Walmart), which is open seven days a week from 8:00 a.m. to 10:00 p.m.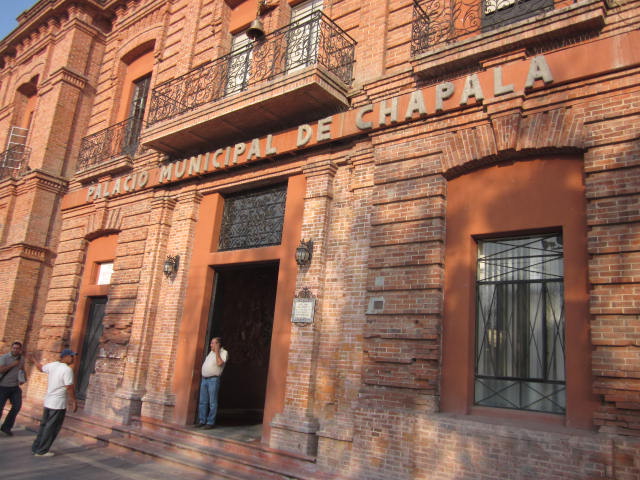 The Spanish founded Chapala in the early 1500s. Of course, Indians were already living there. After WWII, Chapala became a popular tourist destination and also a retreat for the wealthy. Beautiful mansions were built along the lake for weekenders. There was once a railroad. It flooded out but that didn't stop the popularity of the area. For a while, there was a stagecoach that took people over the mountain from Guadalajara to the lake.
Lake Chapala is the largest lake in Mexico. It is approximately 50 miles long and 10 miles wide. Some years it is lower and some years it is higher.
Sometimes homes come up for sale in Chapala for ninety thousand dollars or less. That rarely happens in Ajijic. If you are looking for a lively Mexican town with fewer expats and less expensive living, Chapala is the way to go.
There is a beautiful malecon in Chapala with boat trips out to the islands.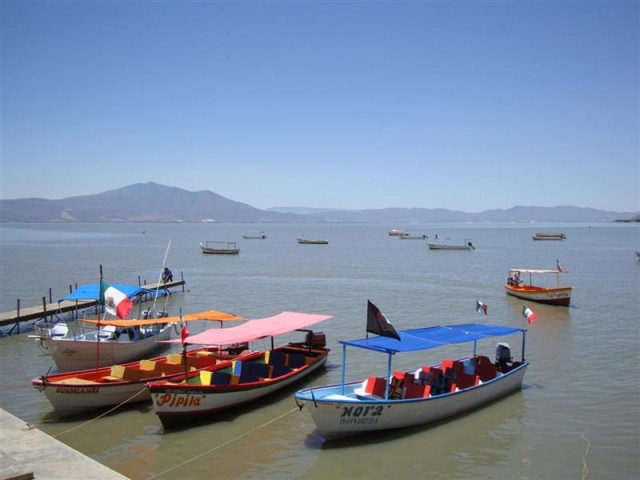 On weekends, the malecon is always crowded with people from Guadalajara. There are strolling mariachi singers and many vendors. It is an exciting place.
There are many reasons to choose Chapala as a place to live besides the lower cost of living.
Resident Testimonials
One woman said, "I live in Chapala because of the malecon. I walk down to the malecon and watch the sunset every evening. I have seen some of the most beautiful sunsets in the world there. I also love the laid back feeling. The expats are friendlier because there are fewer of them and they are more down to earth than the wealthier expats in Ajijic."
Close to the malecon and not far from the main plaza in Chapala is Christiana Park. It has a large swimming pool, tennis courts and areas for playing baseball and picnicking. Many interesting events take place in the park on weekends.
Social Events
The American Legion is a couple of blocks from the park. It is the center of the social scene for expats living in Chapala. They have social events and a restaurant and bar. There are barbecues every Sunday on the patio. Clubs meet there, and dinner/dances are held regularly. There are also Spanish classes and there is even an on site masseuse. It is a great place for the expats living there to meet and exchange information.
There is a beautiful Catholic church across the street from the malecon. Recently the malecon has been entirely redone and extended. It is a great place to take a long walk. There are also beautiful restaurants along the malecon. You can have a delicious meal, listen to the strolling mariachi singers and dance the night away.
The Chapala Plaza also has many social events, restaurants and shops. There is no reason to feel alone in Chapala. Just go to the plaza and sit on one of benches. Within a few minutes you will meet some of the locals.
Chapala living is less expensive than Ajijic.
The outdoor market takes place on Mondays in Chapala, across the street from Soriana grocery store. It is the largest outdoor market in the area. It goes on for several blocks. Take your walking shoes.
If you prefer to mix more with the Mexicans than the expats and you like a more casual lifestyle, you may want to look into Chapala. You can get by there without speaking Spanish as many of the Mexicans speak English.
If you want to feel even more relaxed, and isolated, then check out Las Brisas and Chapala Haciendas. There your neighbors will mostly be expats. They have developed close community ties and socialize often with each other in their homes. They look out for each other.
By, Evelyn Walker
AccessLakeChapala.com Team
Questions or Need Help?
[onw_simple_contact_form subject="Chapala Real Estate Article"]