Driving In Mexico and Lake Chapala
If you are planning on driving down to Lake Chapala then this section is for you. We will answer all your questions concerning car importation, roads in Mexico, driving instructions, getting your Mexican drivers license and more. In the lakeside area we have a very large Exapt community and they are divided into two types: Snowbirds and Full time residents.
Snowbirds only come down between 4 and 6 months out of the year, they usually fly down. However many full time residents have decided to pack up their cars and make the drive down from the United States and Canada to spend all year round here. So many questions arise when one is about to make a long trip by car, especially to another country. We hope that this section will help answer many of your questions. Below is a list of informative articles related to driving in Mexico. At the bottom of this page you will also find information on how to bring your foreign plated car.
Getting your Mexican Driver's License
There are so many details we have to adjust to when we make a move to another country, starting with language and law. But most of it is pretty familiar once we begin. For instance, Lakeside we have many signs and residents who are bilingual. We have specialists who help us with things we do not understand. Let's address the issue of Drivers Licenses as an example. First, your valid license from another country is respected in Mexico. If your home state… Read the entire article on getting your license
Buying a Car in Lake Chapala or Guadalajara
You have decided on a new or used vehicle to use Lakeside. Where can you go? How expensive will it be? How different are the laws about registration, insurance, etc.? Even within Canada or the US, different states have different requirements, especially for insuring a vehicle. It is the same way in Mexico, and it helps to buy from someone who is bilingual, has an impeccable reputation, and knows the ins and outs. There are similarities in regulation, however…. Read the entire article on buying a car
Getting Insurance for your US and Canadian Car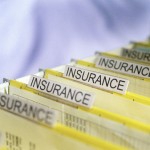 First, you must have Mexican car insurance if you are bringing your car into the country whether for a visit using an FMM entry visa or to live in Mexico with an FM2 or FM3. If you are driving in, you can use Mexican insurance you purchase on the northern side of the border but that will serve you for only the limited time you specified. You can also buy insurance on the Mexican side when…. Read the entire article on getting insurance
Driving from Laredo to Lake Chapala
This is a detailed 22 point driving instruction guide from Laredo Texas all the way to Chapala Mexico. This driving guide has been put together by Kevin Paulini from Ajijic Legal and Immigration services. Kevin has personally done this drive over 15 times and  is part of the AccessLakeChapala.com team. Kevin is also our Immigration and Legal specialist. If yo have an questions related to driving down, Kevin would be happy to answer them… Read the entire article on driving to Laredo
Driving from Lake Chapala to Laredo
This is a detailed 46 point driving instructions from Lake Chapala all the way to Laredo Texas. This driving guide has been put together by Kevin Paulini from Ajijic Legal and Immigration services. Kevin is part of the Access team and our Immigration and Legal specialist.It will give you detailed instructions on how to make the drive back North, includes toll payment costs, military checkpoints, hotels to spend the night and which roads to take…. Read the entire article on driving to Laredo
Roads in Mexico
There are rest points, gas stations and snacks available at various places, and bridges are announced with huge signs that show how deep the canyon is that you are traversing, usually with a single lane each way. Do not become impatient and attempt to pass. It is a long way down many of those canyons, and trucks take the cuota roads because it is faster, sometimes faster in their direction than in yours. Even with the tolls, truckers find it cheaper to …. Read the entire article on roads
Transportation from the GDL Airport
The Guadalajara International airport has many direct flights coming in from and departing to many different US cities including Dallas, Atlanta, Los Angeles and others. Flights to and from Canada must make a stop in either Mexico City or any other US hub depending on the airline you are flying with. Some of the most popular airlines that operate in Miguel Hidalgo International Airport are: Delta, American Airlines, Alaska Airlines, US Airways…. Read the entire article on airport transportation
Bringing a foreign Plated Car into Mexico
All foreigners are legally allowed to temporarily import one US or Canadian (or any foreign plated vehicle) into Mexico. The procedure is simple and straightforward. Some people may not agree with the rules governing the temporary importations laws (Article 106 importación vehiculos), but if followed, this option is a great way to save the expense of having to purchase another vehicle for living in Mexico. The Lake Chapala and Ajijic area has a fairly large number of foreign plated cars including vehicles from Canada, USA, Switzerland and South America
Temporary importation permits are good for 180 days if entering Mexico on a tourist visa (FMM). These permits can be extended if the foreigners have or obtain an FM3 (now called a Non-Inmigrante card). The permits then have an expiration date reflected on the FM3. If the foreigner stays on a tourist visa, then the tourist and vehicle must leave Mexico before the 180 day expiration. If you leave Mexico for whatever reason without the vehicle if you are here on an FMM, the car becomes illegal, even when you return with a new FMM, the car permit is no longer valid as the FMM number will not match the one on the car permit.
This is not an issue if you hold an FM3. To bring the vehicle into Mexico, the requirements are as follows: Passport, Mexican Migratory Status (FMM/FM3), Proof of ownership (title or registration), Drivers License, Major Credit Card* (Mexican issued credit cards are not accepted), Insurance (although customs does not ask for proof of this)
Getting your Mexican car permit in Laredo
The cost of the permit is $37 USD as of this writing which will be charged on the credit card. If you do not have a major credit card, you will need to pay the $37 USD with cash PLUS a $400 USD cash bond to ensure the car will be taken out of Mexico in the 180 day period. If you do not remove the car from Mexico in the 180 days, the $400 USD will NOT be refunded. Office to obtain or turn in Car permits Laredo:
Make sure you car is well maintained when Driving to Mexico. Driving conditions when you reach border towns in Mexico can reach an excess of 100 degrees Fahrenheit! So make sure you car is well maintained when you make the drive. It is always a good idea to have some extra anti-coolant in the trunk in case of an emergency.
What types of vehicles are allowed to be temporarily imported?
Any vehicle you can show proof of ownership for. One of the most troublesome problems for many foreigners is that they sometimes use the vehicles until the point of not being able to return the car to the border. Unfortunately this is not a concern of customs, when you sign the permit to bring in the vehicle, you are signing that you guarantee to leave with that vehicle at some point. You are also agreeing that you cannot sell the temporarily imported vehicle in Mexico. It is both illegal for you to sell said vehicle as well as to buy someone else's foreign plated vehicle.
If you do sell the vehicle illegally, please be aware that you are liable for what ever may happen with that vehicle. If someone kills someone with it and flees the scene, you will be liable for that death even if its several years down the road.
If you happen to leave Mexico with the vehicle before the expiration of the permit, legally you are supposed to turn in the permit upon your departure. This is not seriously enforced by customs, but other than it being the law, there are other things to consider. If for example, you leave Mexico with the permit still attached to the vehicle, and either of the following happens: You trade in the vehicle for another/the vehicle is stolen/the vehicle is written off in an accident, you will then not be able to bring in another vehicle. So please, turn in those permits. A little hassle now can save you a huge hassle later on.
As of this writing, there is no program on right now allowing you to permanently import a vehicle to get Mexican plates. This is not only a Mexican rule, the US and Canada will not allow you to import a Mexican vehicle to get US or Canadian plates either.