Over the years Access Lake Chapala Real Estate has formed one of the best teams in the Lake Chapala area, each an everyone one of us is eager to help you, from finding you the perfect home to showing you how magical the Lakeside area is and what it has to offer. Get to know a little more about the people who form Access below.
Alexander Steidle – Co-Founder / Acting Manager
Originally from Germany, Alex was raised in Lake Chapala Mexico and speaks three languages fluently. His family moved to Ajijic from Texas in 1989, when he was just 8 years old. Not knowing the culture or the people he started elementary school in the area, quickly learning Spanish and becoming involved with the local community, its culture and the areas traditions. He attended University in Guadalajara studying International Business.  Alex is considered a Tri-cultural area specialist that has a particular set of skills, one being local knowledge of the Lakeside area, which he has known all his life and another the areas Real Estate market, which he has been immersed in for over 10 years.  His interest in Real Estate was sparked by his involvement with Lakesides leading builders. His professional career began as a sales manager of many well-known building projects and gated communities, working closely together with some of Lake Chapala's best developers where he oversaw sales agents, contractors, closings, marketing and financing operations with Mexico's leading banks. Known as a knowledgeable and very organized individual, Alex has overseen hundreds of notarized sales transactions in the area. His true passion is the town of Ajijic, its traditions, art and culture, which he is deeply involved in and was one of the main reasons he founded Access Lake Chapala. Once you meet Alex you will learn why he is so passionate about the area, due to his knowledge regarding the town's different traditions, its people, events and the culture. He is married to his Mexican wife and has a daughter who means the world to him.
Office: 52-376-76-63654 | Mobile: 52-1-331-044-4077
---
---
Mario Garcia – Co-Founder / Acting Broker
Mario Garcia was born in Chihuahua and raised in the area since he was 12 years old. He is fluent in both English and Spanish. Mario has 4 children and is happily married in upper Ajijic. Mario has extensive experience in sales, e-commerce and customer relations. Mario helped build, develop and sell a local car classifieds portal for the Guadalajara area. He brings years of experience to the table by having worked with hundreds of clients in  Guadalajara. Mario runs all Real Estate sales for Access by supervising our agents and keeping in touch with local Developers and Brokers. During the very little time he has off, Mario enjoys spending it with his 4 children, being part of their lives is very important to him and making sure his children get the education they need and family time is one if his top priorities.
Office: 52-376-76-63654 | Mobile: 52-1-333-820-4047
---
---
Ramon Perales – Administration | Rentals

Ramon Perales Navarro was born and raised right in the downtown area of Ajijic, Jalisco. He is very proud to live here and of his roots, since a child he has always enjoyed Lakesides beautiful traditions and being part of them. He has had the opportunity to work in various local companies where he worked in management positions, administration, accounting, and in various fields of customer service. Ramon is currently a key part part of the team of Access Lake Chapala team and is always ready to help our clients. Ramón makes sure everything runs smoothly in the Access office, he is in charge of administration and leads the team of all Sales closings. When you call our office Ramon is usually the first person to answer and clients coordinate all inquiries though him. He is a very social person and enjoys spending Sundays at the Ajijic Malecon with his group of friends.

Office: 52-376-76-63654 | Mobile: 52-1-331-438-7752
---
---
Lucy Garcia – Sales Closings | Administration

Mother of a beautiful baby girl and wife to her loving husband, Lucy Garcia was born in a nice town called Ixtlahuacan de los Membrillos, near Chapala, She feels very proud of their customs and traditions which she participates in to always support her hometown. Lucy has a strong background by having worked for HSBC bank in Ajijic for years where she handled high end "Premier Clients", administrative work and customer service . She likes to support people who approach her in the best way and is always looking for the right solution, if she does not know the answer to a questions, she will not rest until she does. Her free time is dedicated to her family. She strives to grow growing day by day professionally and as a human being. The position she holds at Acces Lake Chapala Real Estate is Administrative Assistant and Sales Closings. She will always be there to serve our clients needs!
Office: 52-376-76-63654 | Mobile: 52-1-333-485-5676
---
---
Jesus Martinez – Media | Photographer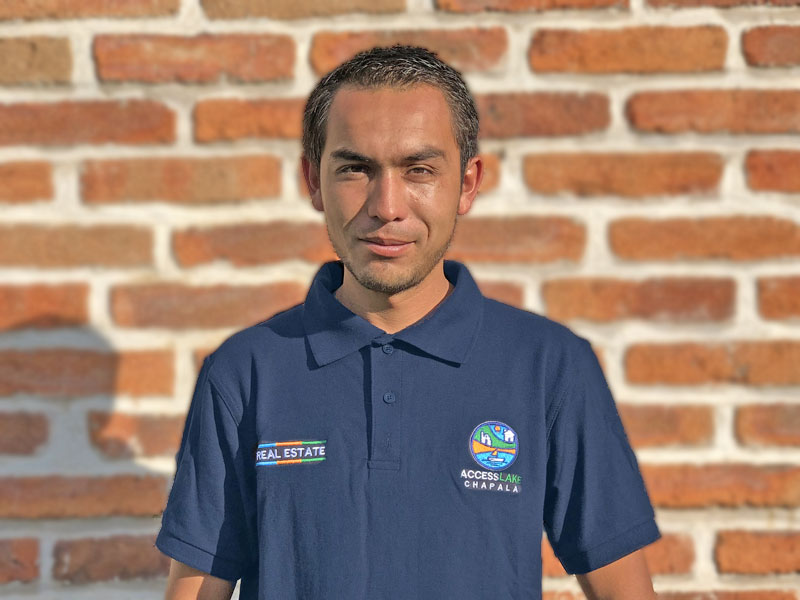 Access is known for covering many of the traditions, culture and events that happy around Lakeside. Jesus Martinez covers most of these events and brings the area alive through his pictures and videos. Whether it be the Chili cook off, Carnival, Globos festival or the local parades, we make sure that we show you the best events the area has to offer. Jesus's passion has always been photography and he is great at it!!! He lives in downtown Chapala with his wife and two kids who he enjoys spending time with on weekends and any time he can get off from his busy work schedule.  During the week his is always busy editing video, pictures and making sure the quality of his work is always perfect. A true asset to our team. Make sur eyou say hello to Jesus if you see him at any event, he loves when people congratulate him on his great work.
Office: 52-376-76-63654

---
---
Angel Haro – Transportation

Angel Haro was born in Guadalajara, Jalisco Mexico and came to Ajijic on the weekends as a teenager, where he meet his beautiful wife. After falling in love Angel got married in Ajijic and settled into our magical little town where he has not looked back since, he now has two sons and lives happily in Ajijic. His father has always been a personal driver for clients in Guadalajara so Angel followed his footsteps and did the same here in Ajijic. He lives just a few short steps away from the Ajijic Plaza Taxi stand and is always available to take you where you need to go. He started with Access Lake Chapala back in 2011 providing airport pickups/drop offs, tours around the lake and transportation to anywhere you need to go. In his free time Angel likes photography and loves taking pictures of the different events happening in Ajijic.
Office: 52-376-76-63654 | Mobile: 52-1-331-115-4627
---
---
Patricia Evelyn Walker – Writer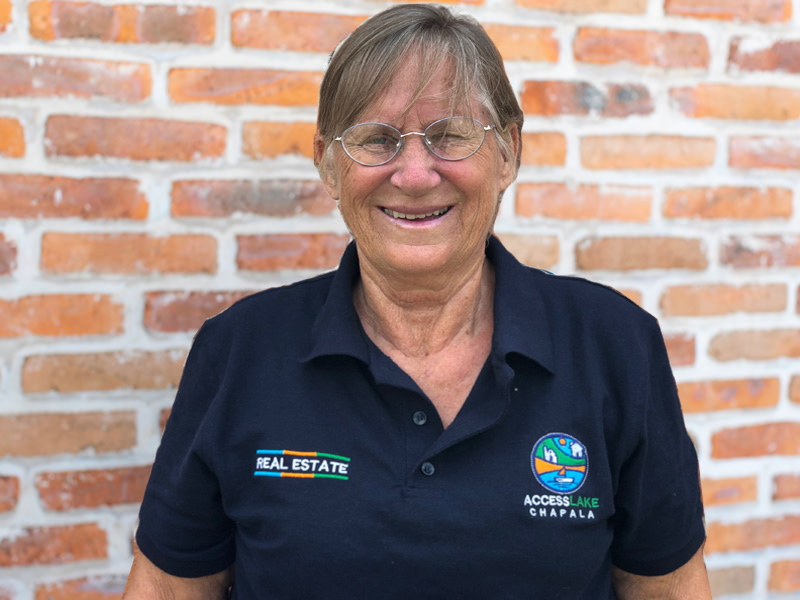 Patricia is a single retired woman living in Ajijic volunteering for Access. She has made the Lakeside area her home since 2007 and runs her own blog called "The Daily Life of a Retired American Woman in Mexico". Thanks to Patricia Access has become one of best blogs in the area. She is so passionate about what she writes about, it shows in her work. Every blog post and article Patricia has done for Access has come along with her colorful and cheerful pictures we see in all her posts. She has contributed immensely to our Blog section where we get allot of traffic and comments thanking Patricia for giving users a peek inside Lake Chapala and how expats live there. Her blog posts are different from most other blogs about the area due to her photography, which is a hobby of hers. Every article she does comes with a set of unique pictures of that topic. She has covered everything from the annual Chili cook of event held in Ajijic to the Raspberry farms out in Jocotepec. She is always looking for new topics to write about and take pictures of, so if any users have suggestions of something they would like Pat to cover please do let us know.
Office: 52-376-76-63654