Making the Move to Lake Chapala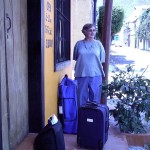 So you are ready to make the big step and move down to Ajijic and Lake Chapala Mexico? This section will provide you with some detailed information and tips on how to make the move. We will list articles on topics such as: Occasional visits to the US and Canada once in Mexico, Moving your household goods and furniture, Tips on moving to Mexico and more.
You must have hundreds of questions when it comes to making the move, such as legal documents, permits and what about my pets can they come and go?  Browse through our articles in this section and we hope to answer most of them, if you cannot find the answer to what you are looking for, just shoot us an email and we will be glad to help guide you through it.
Occasional Visits to the US and Canada
Even in paradise, we do hunger for home, family and old friends sometimes. But there are concerns about leaving our new home so let's look at the entirety. Is it difficult to travel to a North American destination from Mexico? No, but we have to start with legal documents. Do you have your passport for entry to US/Canada? Do you have your FM2 or FM3 for your return to Mexico? What requirements are imposed?
Read the entire article on occasional visits
Tips for Moving to Mexico
The air is charged with excitement once we make a major decision like where to live out our retirement years. Often I hear such statements as: We want to live near a big city for the conveniences but not the smog. We want moderate weather; we want to live among friendly people because we really want to like our neighbors; we also need to feel safe; we want it to be affordable and we need services that cater to our lifestyle, too…
Read the entire article on Tips for moving
Crossing the Border Into Mexico by Car
Actually, if you arrive with only a suitcase or two and a few clothes on hangers, perhaps a laptop computer and a pet, it's pretty easy crossing into Mexico. Try to arrive early enough for the legalities because they take time and there are lots of people crossing back and forth daily. Many border points are open 24/7 but you don't want to be on the road during the night. Mexico is mountainous and towns may be few and far between. So what exactly does one need to cross the Mexican border by car?
Read the entire article on crossing the border
How to Move your Furniture and Belongings to Mexico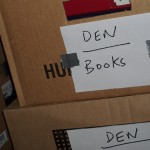 Once you and your car have made the move, and I assume you have been here in person else you would not be shipping your belongings, step two is to secure shipping for your goods. So get estimates for movers to transport from home base to the Mexican border and from there by Mexican conveyance to your new home. Check out the Mexican movers at Lake Chapala and find out what they do – one might be Lake Chapala Moving
Read the entire article on moving your stuff
10 Point Checklist for Driving into Mexico
Making the drive to Mexico can seem difficult if you have never done it before. This is why we have put together a 10 point checklist for you to go  over before making the drive down to Lake Chapala Mexico. These 10 point should cover basically all you need to know and what you need to bring before making the drive. We even include one point for those of you bringing your pets and the documentation you need to do so.