Real Estate, Lots and Homes for Sale in Riberas del Pilar
Riberas Del Pilar is located between Chapala and Mirasol. The town to the west of Mirasol is San Antonio. Riberas is deceiving when you drive through it along the carretera. It appears to be a small area but once you get onto the side streets, it expands. It is one of the largest areas along the lakeside. It is quickly developing. There is more room to expand in this area than any other area here.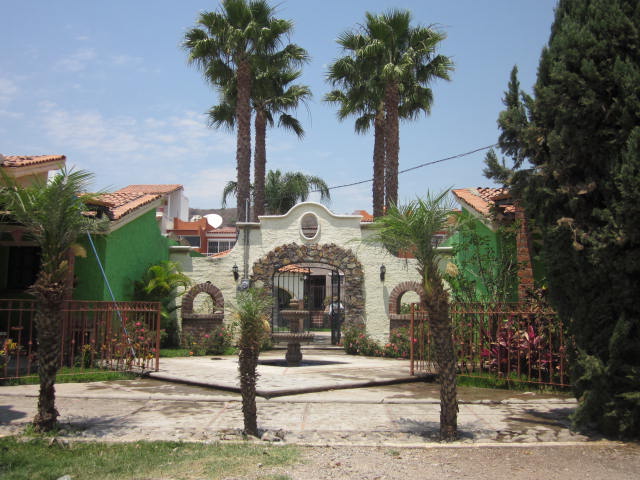 On the north side of the carretera, there are many fields that have nothing in them but tall weeds. Past the fields is the mountain range. There are two divisions to Riberas, that is lower and upper. Both side have vast real estate options including homes for sale and lots. Many expats are investing in lots in Riberas due to it's pricing.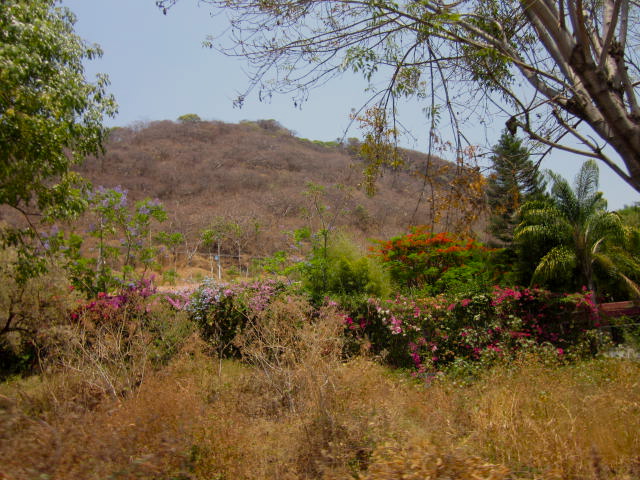 The expectation is that thousands more expats will be moving here in the next few years and Riberas Del Pilar will probably be one the most rapidly growing areas.
Developments & Gated Communities
There is plenty of room for developments, gated communities, and large homes. At night the mountain may be twinkling with lights from houses with beautiful views of the lake. That is coming soon because the price of lots and homes there is less than many of the other more developed areas.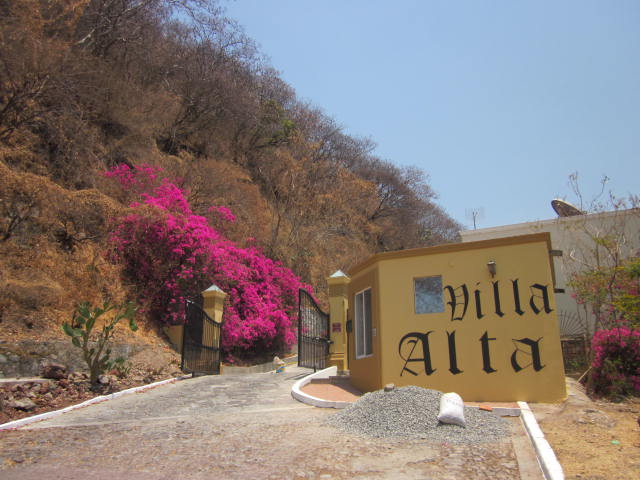 It is still possible to buy a good sized lot in Riberas Del Pilar for as low as $25,000 American dollars. That isn't possible in many of the other areas unless you are willing to live on the south shore of the lake. There are still many lots available in Riberas with a view, most located in the upper section.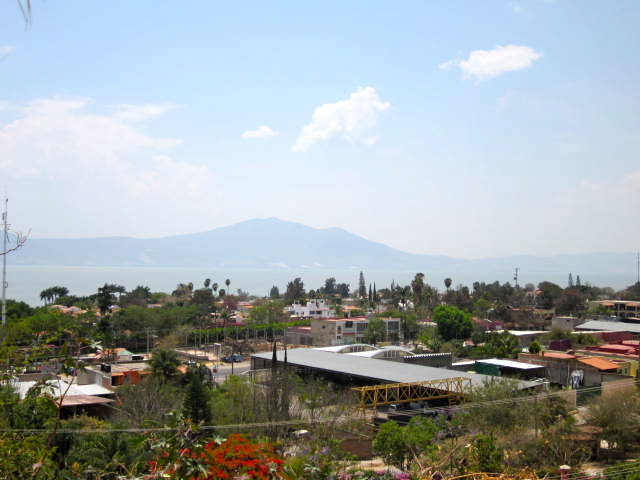 There are many lots for sale in Riberas Del Pilar. There are even more homes for sale in that area. The lowest price is a little under $45,000 American dollars and the highest price is a little over $425,000 American dollars.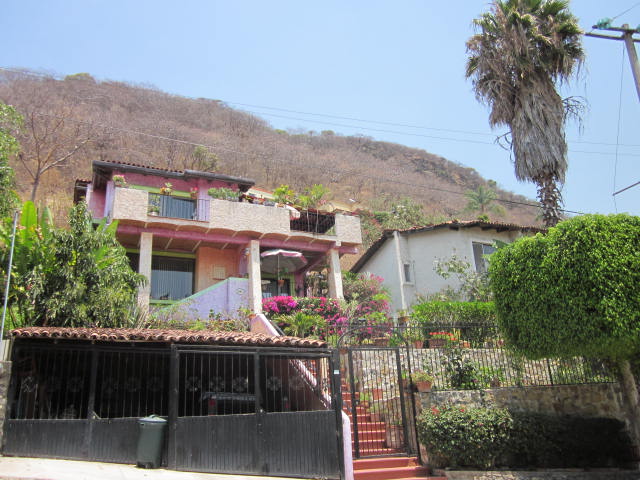 The average home there is around $190,000 American dollars, compared to most of the other areas, which run 280,000 American dollars on average. Compared to buying a home in Ajijic, you can save allot of money by investing in either lower or upper Riberas.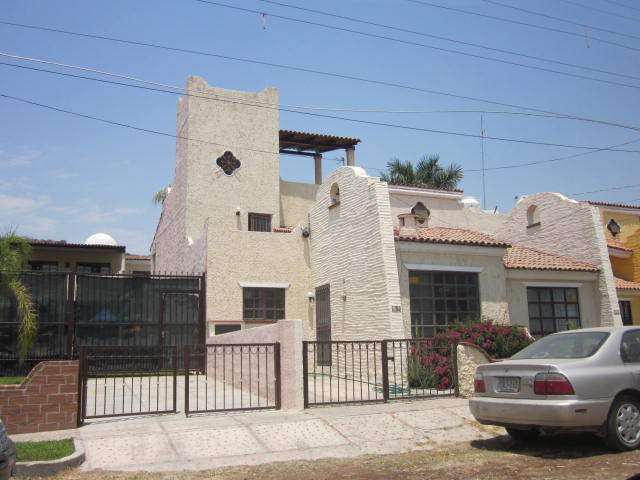 Chapala, another less expensive area, has about the same as price structure as Riberas Del Pilar. The average size of the houses and lots is also smaller in Ribares Del Pilar and in Chapala than in some of the other areas.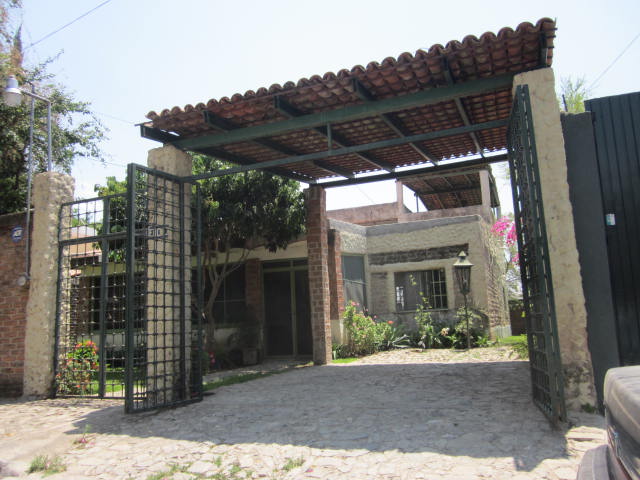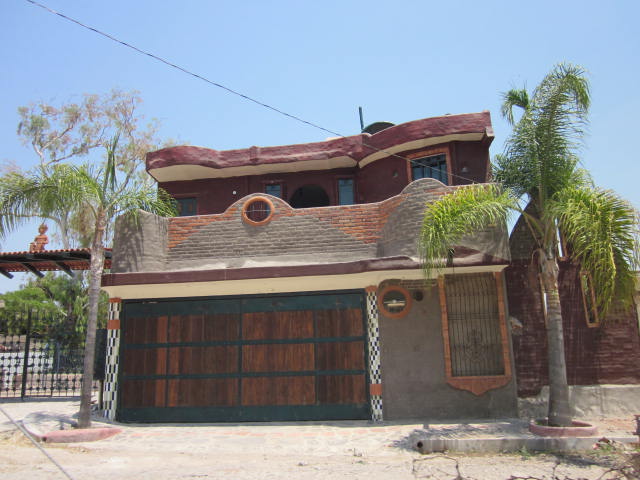 In Riberes Del Pilar, just a couple of blocks north of the carretera, it feels like you are out in the country because there are no more homes. When the rains come and the mountain turns green it is very beautiful and lush. Now the mountain is dry.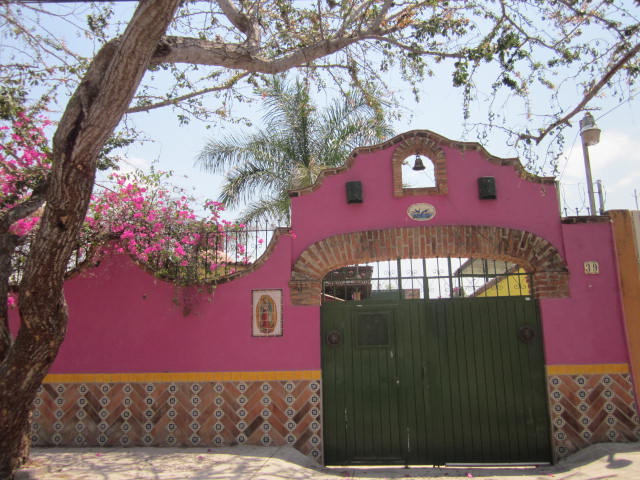 If you go south off the carretera in Riberes Del Pilar, within a few blocks you are at the lake. There is no malecon like there is in Chapala and Ajijic but hopefully ones will come in the near future. The shore isn't very accessible. There are older homes and new homes all mixed in together. Some of them are mansions and some are simple cement shacks.
Churches & Restaurants close by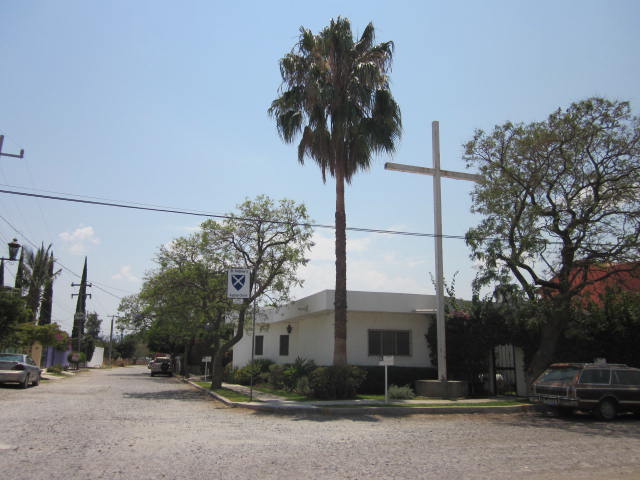 Riberas Del Pilar feels like a secluded town, yet it is in the heart of everything, within minutes to Chapala and Ajijic in the other direction. There are many stores in the area, and of course the churches. For a complete list of churches in the Ajijic and Lake Chapala area click here.
The neighborhoods are quiet. It is a great area to look at if you are thinking of investing here for the future. I see this as quickly growing and prices rising along with that growth. It is especially good if you are a developer and want to make a gated community.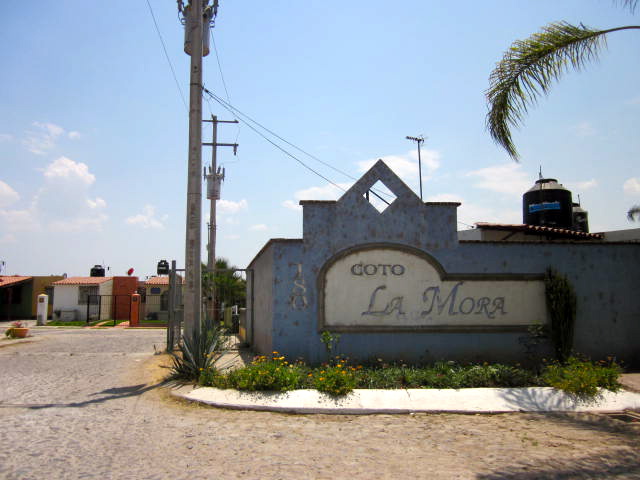 There are several small gated communities here. One is right on the lake "Coto La Mora". Prices started around $45,000 USD and I was told that the houses in it were sold to teachers at reasonable prices. Now the teachers have mostly rented them out. There should still be some available for resale.
Some of the larger, more expensive homes are weekend retreats for wealthy businessmen and government people from Guadalajara. There is quite a mix here of the wealthy and the not so wealthy.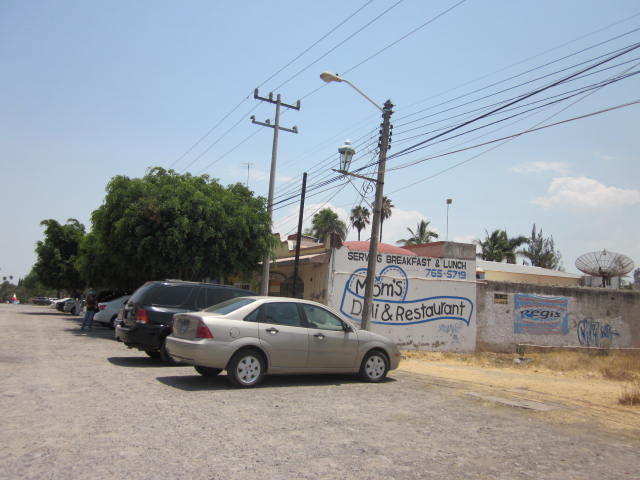 On the carretera in Ribera Del Pilar, there are some good restaurants. Bubba's Barbecue, Mom's Deli and Café MaGana are three of the most popular ones. There are also some outdoor eating-places along the carretera, retaining the charm of authentic Mexico.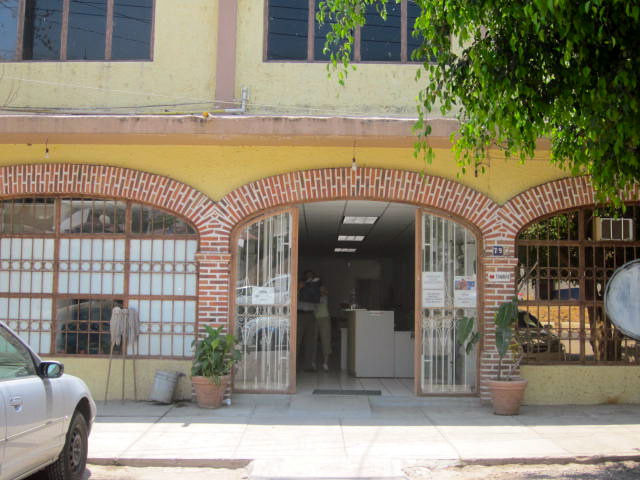 The Maskaris Clinic is there. It is one of the best clinics in the entire lakeside area.
The Lakeside Bridge Center is located there and also an indoor swimming pool. The animal shelter is also on the carretera in Riberas Del Pilar.
Several churches are located in Riberas Del Pilar; the Jewish Community Center, St Andrew's Anglican Church, The Baptist Church, The Seventh Day Adventist's, and I may have missed some others. It is a town of churches.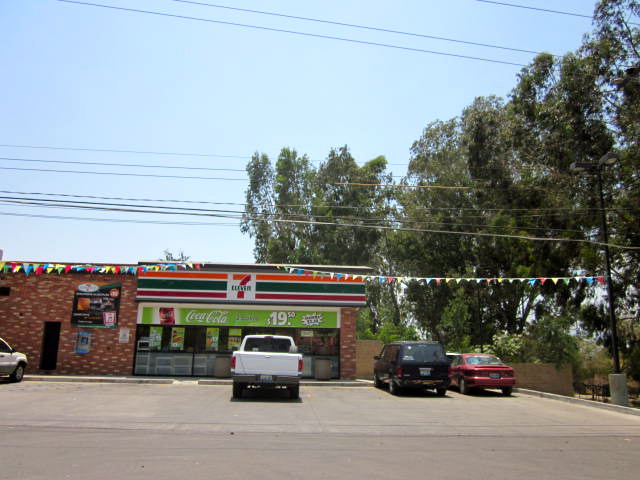 It is hard to tell exactly where Riberas Del Pilar starts and ends. The eastern edge flows into Chapala and the western edge goes into Mirasol. The 7-11 Store marks the end of Riberas Del Pilar on the western side.
If you are looking for a great investment in the future, then look no further than Riberas Del Pilar. You can't go wrong. It has all the elements for future growth and opportunities, yet it is still affordable.
If you want to know more about the area, we are here to help. You can contact me in the comments below and either I or one of the Access team members will be glad to help you and answer questions.
By, Evelyn Walker
AccessLakeChapala.com Team
Questions or Need Help?
[onw_simple_contact_form subject="Homes in Rebars del pilar"]