Christiana Park is easy of find because many of the streets running perpendicular to the main street in Chapala end at the park. Also, if you walk to the east end of the Lake, past the restaurants and turn left, you will come upon the front entrance to it.You have to pay a five-peso fee to get in the gate; more if there is an event going but it is well worth the entrance fee. It is a bargain.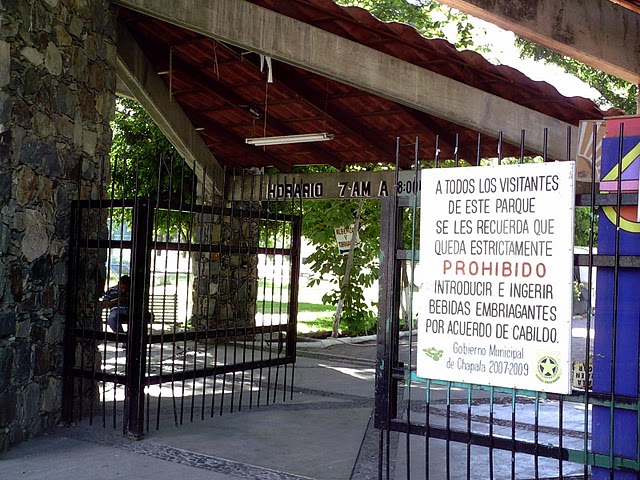 Many special events happen in the park. Once a year there is a week long Mexican Music Festival. Bands from all over Mexico come and play. It is loud, fun, dancing music. Sometimes it can be heard from a few blocks away from the park. Many people visit Chapala just for this event. I haven't been to one yet. I hope to do that when the next music festival rolls around. There are so many things to do here that I can' t keep up with them all.
The park grounds are beautiful. There are many different kinds of trees and flowers.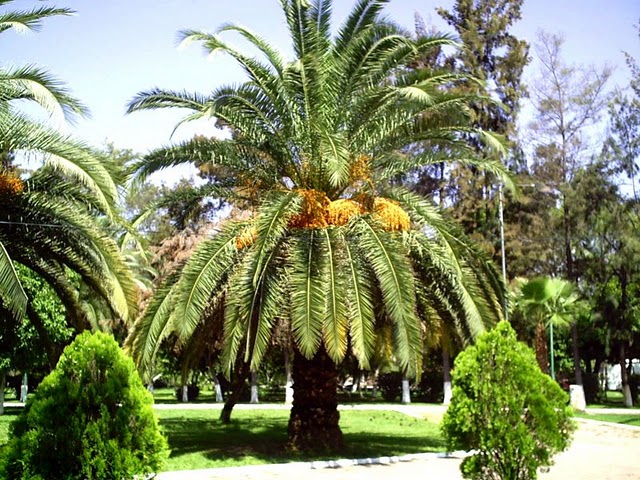 There is a permanent bandstand. If you like to play tennis, there are nice tennis courts.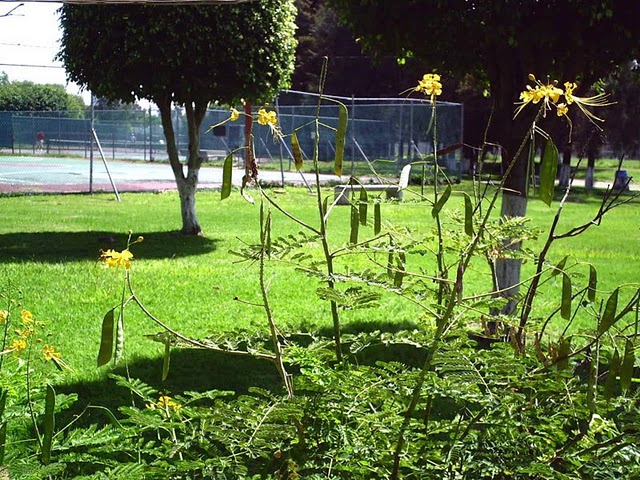 I have often seen people playing soccer in the park. Children love the playground. Last time I was visiting the park I saw tables and chairs for rent, just in case you forgot yours from home when you came for a picnic and bicycles for rent.
I had a bicycle when I lived in Chapala and I loved the ride through the park and along the lake. There is a path all along the shoreline and many benches. It is a great place for just looking out at the lake and daydreaming.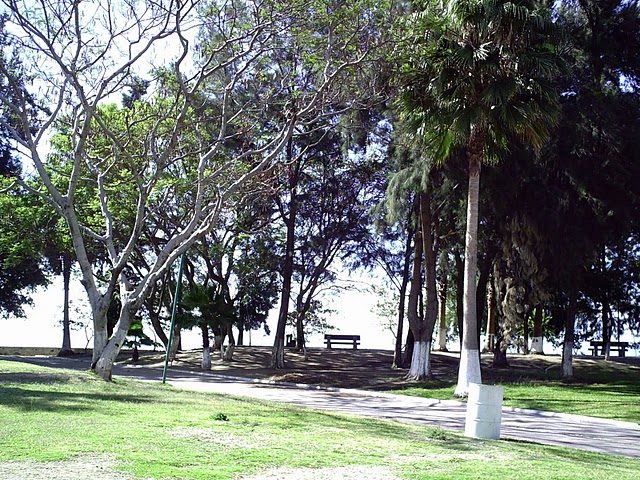 During the week the park is quiet. On weekends when all the people from Guadalajara arrive with their families, it gets busy.Special events can be so crowded, it is hard to find places to sit and relax. I once went to a car show in the park. The swimming pool had been drained and a bandstand was set up, along with many fancy cars. The stage had a band and several beautiful young Mexican women in bathing suits.
Fancy cars and beautiful young women, of course, they go together.
There was also a horse show that day. The cowboys allowed children to sit in the saddles. What a treat for the children. The horses were magnificent and very gentle.
Most of the time when I went to the park it was to swim. The pool I is the largest one I have ever seen. Swimming in it was my favorite part of my day.  They have changing rooms so I could lock up my things and many times I was the only person in the pool. The price is under two dollars. I felt privileged to have such a peaceful place all to myself.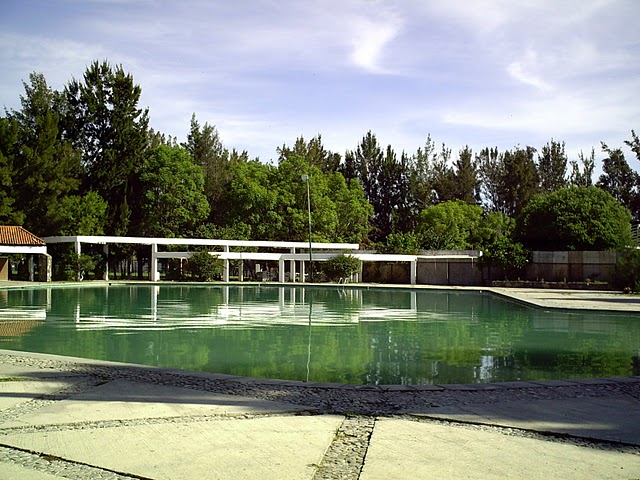 There is also a huge slide in the pool area for children. They have their own pool. You don't have to worry about a child coming down on your head while you are swimming.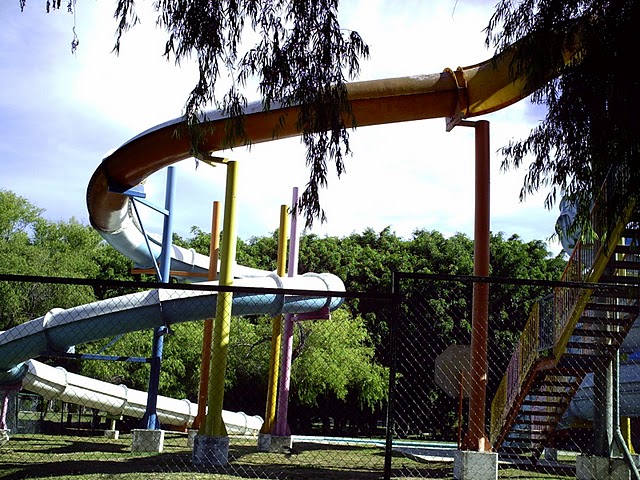 On weekends the small stands open up, selling food and trinkets but on weekdays they are closed. You will have to bring your own food if you go during a weekday.
For me, Christiana Park is one of the nicest parks I have ever visited. I am a park person and have seen a lot of them. But so far, nothing matches this one. Gardeners are always there, working to keep it clean, green and well trimmed. They have always been friendly to me.
I love to take long walks under the shade of the trees. I remember one day watching a Priest playing games with the older children. It looked like they were all having fun.
Don't miss the Parque Christiana if you visit Chapala. Ask us if you want more details.