Developments & Gated Communities
The Lakeside area offers a wide array of options when it comes to purchasing a home in different types of gated communities and developments. Typically they consist of Villas, Homes and Condos that have between 20 – 200 units. The majority of them have common areas and amenities which are shared by all the home owners, some include: pool, clubhouse, gym, tennis courts, green areas and more. All developments vary in pricing, depending on the location, amenities and common areas.
So is investing in a development at Lake Chapala right for you? It depends on your personal preferences. Many people prefer gated communities for the added 24hrs security and common areas, in which buyers do not want to maintain their own garden, pool and overall household daily maintenance. This is why we have added our "Developments Section" to Access, where we list some of the most popular gated communities in Lake Chapala.
When you search for a property here on Access you will find a mixture of privately owned homes and lots listed with a Real Estate Office and properties offered with-in "Gated Communities" and "Developments", many are still in the construction phase. Below you will find a list of of them, where you can purchase built homes ready to move into and lots where you either build your own home with the contractor of your choice, or have the same development company build one for you. Most developers have Architects on staff that will help you customize your home. They will work on the pre-made design with you and let you modify or add any additional features, some at an extra cost and some included in the overall price.  Click on "see available properties and lots" and the link will take you to each developments listings.
El Dorado – Condos & Villas
($200k up to $900k)
Considered to be the most luxurious Condominium development in the area and the first 5 story high rise to be built. Many were skeptical when they first broke ground, but now it is the most desired development to live in. Located in the town of San Antonio Tlayacapan, within walking distance to the Centro Laguna shopping center, WalMart, La Floresta and several other hot spots in town. Amenities include a gym, movie theater, infinity pool, tennis courts and a clubhouse.
(Click here to see available properties and lots in El Dorado)
(Read our blog post on El Dorado)
Laguna Vista – Custom Built Luxurious Homes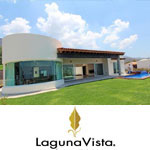 ($250k up to $700k)
A small project with a little more than 20 homes, located right between the towns of San Juan Cosala and Ajijic, each within a 5 minute driving distance. If you are looking for views, country living and luxury this is the right choice. All homes have amazing finishes that include granite kitchen counter-tops, marmol floors, cantera stone walk ways, tempered glass, aluminum windows, walk in closets and more. Laguna Vista does not have its own common areas but does offer custom built pools for each home.
(Click here to see available properties and lots in Laguna Vista)
La Reserva – First with a Yacht Club
($200k up to $360k)
A massive 240 home project built by the award winning Desherman group who has built several other housing communities in the lakeside area. You have 7 different models to choose from and common areas include a pool, clubhouse, barbecue area, fitness room and the lakesides  first Marina Yacht club built right into it.  Located just minutes away from Ajijic and within a 5 minute driving distance to restaurants, supermarkets and the town plaza.
(Click here to see available properties and lots in La Reserva)
Vista Alegre – Dream by the Lake
($250k up to $350k)
Vista Alegre is a gated community located in the town of San Antonio Tlayacapan. It was subdivided into 100 lots and is one of the few developments where clients have the option to buy a lot and build their dream home with their own Architect and Contractor. You also have the option to choose from several of their model houses. Finishes in the model home include granite counter tops, domed ceilings, marble finishes in bathrooms and top of the line appliances. Common areas within Vista Alegre include two tennis, courts, a clubhouse and heated pool.
(Click here to see available properties and lots in Vista Alegre)
Las Catarinas- Minutes away from Ajijic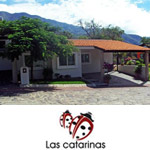 ($153k up to $300k)
Las Catarinas is located in La Canacinta, just west of Ajijic and within walking distance. Being built by a Canadian development company named "Ottawa Constructions", Catarinas offers quality built homes at accessible prices. You have several lots to choose from, all between 230 m2/ 2,400 sq ft up to 350 m2/ 3,600 sq ft. Common areas include a heated pool, clubhouse and a roof top Mirador above the clubhouse for hosting special events and entertaining guests.
(Click here to see available properties and lots in Las Catarinas)
Cielo Vista – Contemporary Mexican style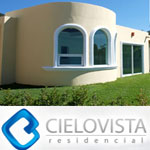 ($140k up to $274k)
Cielo Vista is a 38 house Contemporary Mexican Style Gated Community. There are 7 models to choose from and each model can be adapted to fit your needs. The builder works with you to customize your home. Some features each home has are: Cupola ceilings, granite kitchen counter tops, first class carpentry and irrigation system in the garden. Cielo Vista has 24 hour security with controlled access and common areas that include a Tennis Court, Club House, Pool, gym..
(Click here to see available properties and lots in Cielo Vista)
Villa Pacifica – Boutique Village
($159k up to $190k)
Perfectly located and cozy as can be, with only 19 homes being built. Villa Pacifica is considered to be one the finest "Boutique Communities". Right across the street from Hamacas Country Villas and conveniently located right next to a Golf course and the famous shopping center Super Lake. All homes are very affordable and have charming designs, all have their own rooftop terraces with views of the Lake. Common areas include a Hydropool Jacuzzi, heated pool and a clubhouse.
(Click here to see available properties and lots in Villa Pacifica)
Hamacas Country Villas – High Quality Homes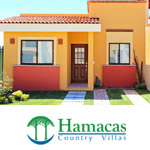 ($100k up to $170k)
Simply good quality and affordable homes. Built by the same developers as El Parque Villas, Hamacas started pre-selling  at 98,000 USD for a 2 bed, 2 bath home. The project is planned for 52 homes, a clubhouse, heated pool, and 24 hour security. They have 4 different models to choose from, everything from a 2 to a 4 bedroom with Mirador. Located in San Antonio, right across the street from the Chula Vista Golf course and within walking distance to all shopping centers and supermarkets.
(Click here to see available properties and lots in Hamacas)
(Read our blog post on Hamacas)
Pros and Cons when Investing in Developments
So what are the Pros and Cons when it comes to investing in a Gated Community or Developments around Ajijic and Chapala? We have put together a small list that points out the advantages and disadvantages, consider how they apply to you when determining your suitability for this kind of living:
Pros:
24 hrs Security:  As mentioned before, many of these communities are gated, which means they either hire "Veladores" (informal) who monitor the access into the complex or they employ a "Security Company" (formal) that has actual security guards armed with mace, clubs, handcuffs and a direct line to the local police if anything major happens. Naturally "Veladores" are given the same tools and a phone to call police for assistance,  but most higher end developments outsource to external security companies.
Pricing: It all depends on the location, amenities, views, common areas and security. You can find every kind of gated community here at Lakeside, everything from homes in the 100,000 USD range up to $900,000 Villas in higher end ones. The best prices to be had are the ones who are still in the pre-sale  phase, which means they lower their prices while in the first phase of construction, to get initial buyers, once the development is in the next phase, prices start going up.
Custom Built: Yes, many offer a custom built home on the lot of your selection. Most of the developers put the lot up for sale and let you select which model you would like and which lot you want it on. Typically you have the ability to select between 3-7 different model designs. However, many of the developers allow you to make modifications based on your needs and likes, to make a more customized home.
Amenities & Common Areas: The most common are pools, gyms, a club houses and tennis courts. However there are several Developments lakeside that even have a yacht club, movie theater and "Temazcales" (Mexican Sweat Lodge). Not needing to build your own pool, gym or tennis courts is very cost saving and one of many reasons people decide to invest in a gated community, they share these common areas with other residents and do not need to worry about maintaining them on their own. Each property with-in the community is titled a percentage of the common areas, this assures you own part of the common areas and have shared access with the other home owners to use them.
Cons:
Maintenance Fees: These "Condominium" projects charge maintenance fees. How else can they keep the street lighting, pool maintenance, electric and gardeners paid? Depending on the number of amenities to maintain is where the price comes from. The actual price you pay each year is determined by the cost to maintain everything within the gated community, then divided by the amount of home owners. Typically they can range from 80 USD to 290 USD a month. A percentage of this also goes to the administration who administers the common areas.
Privacy: If you like loud music, parties until 3 am and no one near your home, then it might not be for you. Many of the homes are built within a few meters of each other. Although privacy is kept, not as much as living in your own private home. When complete, these gated communities can have a large number of residents in a relatively small area, creating traffic and privacy issues.
Unhappy Neighbors: Once the development is completed, the developer must turn over the project to a "homeowners association". Most of these associations consist of dedicated people who want the best for the community. However there are several unreasonable people who manage to get elected  to high positions on the board and can turn into tyrants that can cause discontent for the rest of the community.