El Dorado is one of the best locations in the Lake Chapala area. It is only a twenty- five minute drive from Guadalajara. It is within a few minutes drive of Ajijic and Chapala.  Building on it started in 2007. It was built on the old driving range known as "Oso Dorado".  That is the origin of El Dorado as a name for this beautiful complex. It is on the Libramiento, within walking distance of the new shopping complex in San Antonio and local buses.
There is no way into the complex except through the front gate which is guarded twenty-four hours a day, seven days a week. Everyone who visits must sign in at this gate.  Security is a high priority here.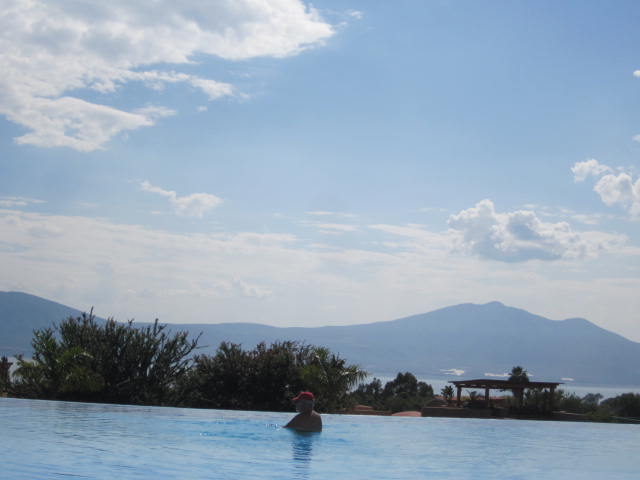 There is an infinity pool which is cleaned regularly. It is thirty meters long. The water is warm and the view from the pool is spectacular. There are comfortable lounge chairs along the side of the pool and if you are inclined to want to read, there is a lending library in the clubhouse.
Click here to see all properties for sale at El Dorado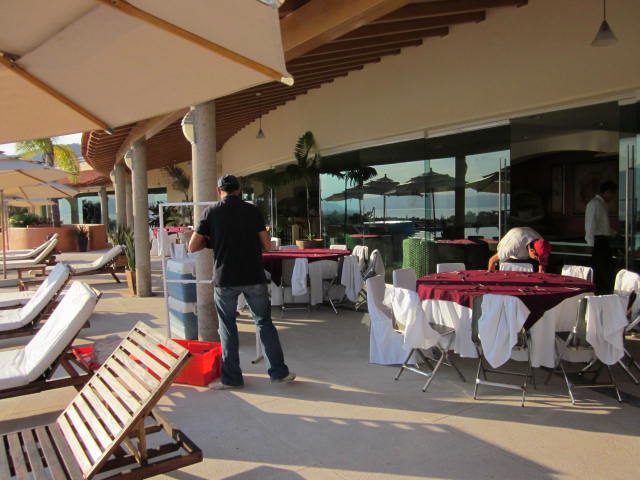 Sometimes there are special events inside the clubhouse or outside by the pool. Above is a photo of one event being set up.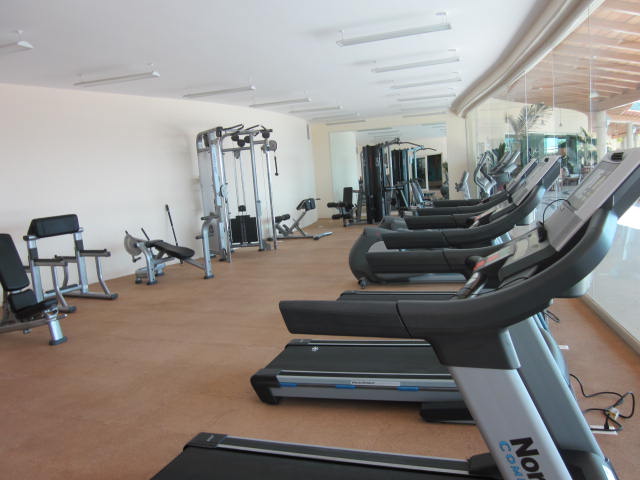 There is a gym area which is also available to all residents and their guests. It has state of the art equipment.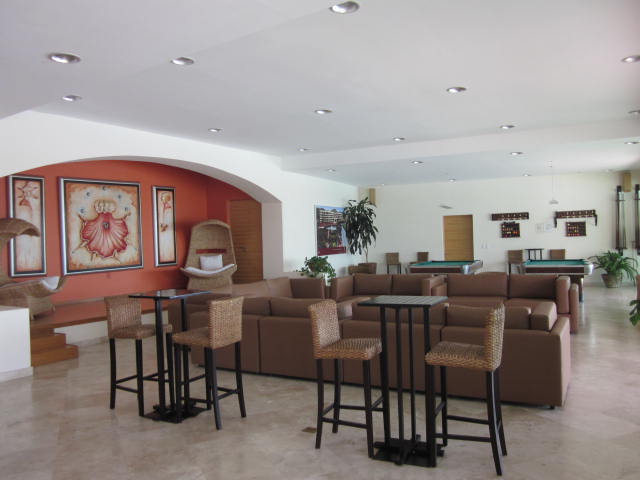 The main clubhouse area has a kitchen in case people want to have parties and a pool table and comfortable couches and chairs. There is also a nice music system.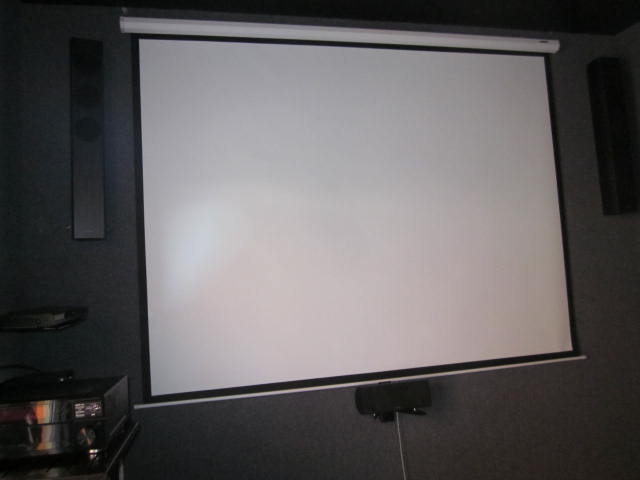 Also available to owners and guests is a twenty-one seat movie theater.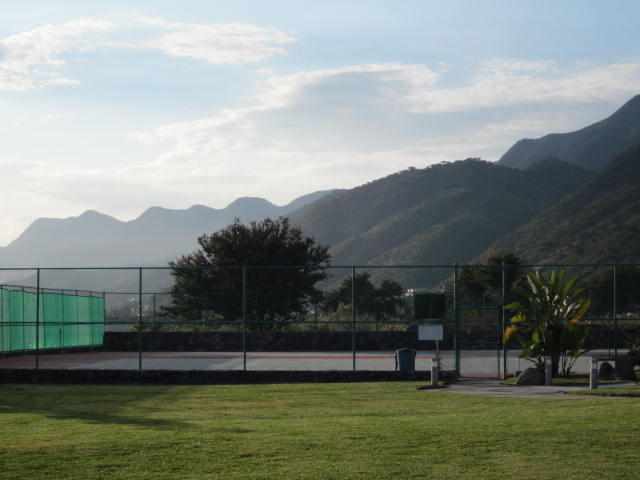 Above are the tennis courts, located below the clubhouse area. People can walk up to it from the townhouses below.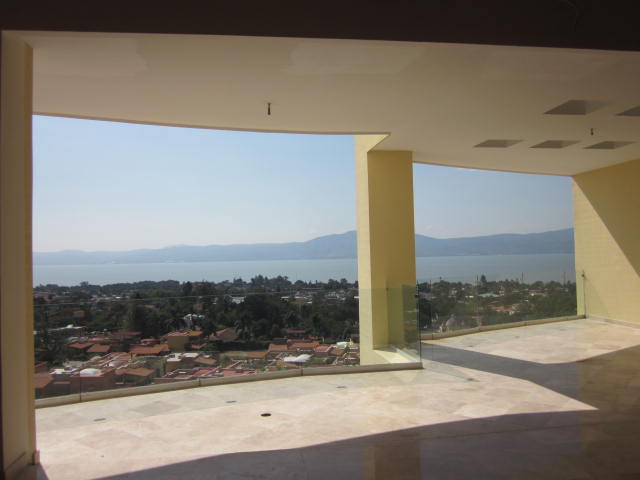 This unfinished tower condo is the most expensive one available. It isn't finished so the new owners can order things exactly the way they want them. The price tag is eight hundred thousand dollars. It has a huge patio and all all the rooms are large.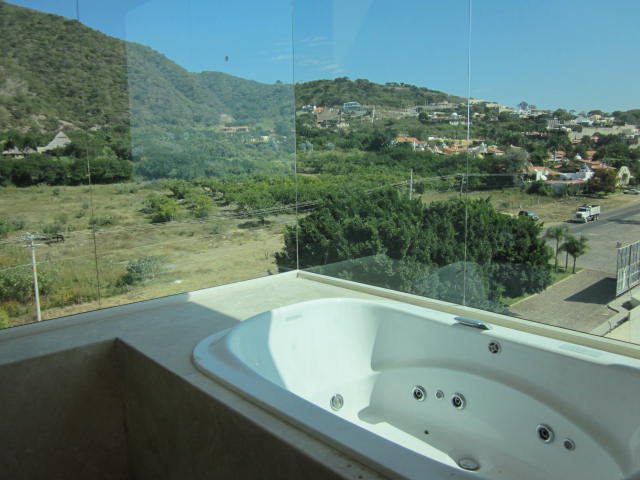 Above is the unfinished bathroom in the best condo. It too is also left unfinished so the new owners can personalize it to their tastes.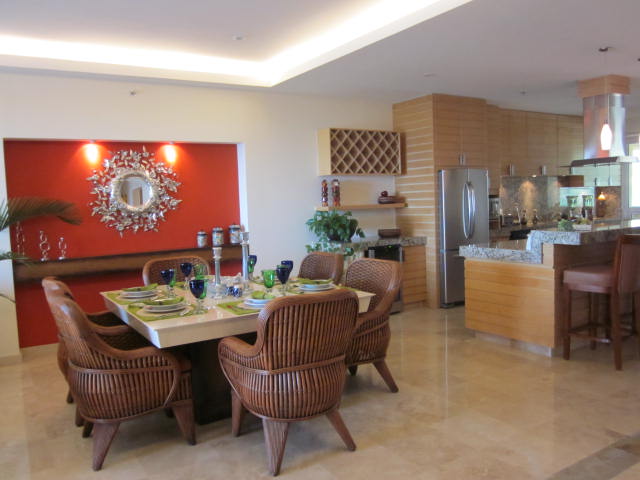 Above is a photo of the dining area in one of the finished condos in the tower. The cost of these condos start at 200,000 dollars.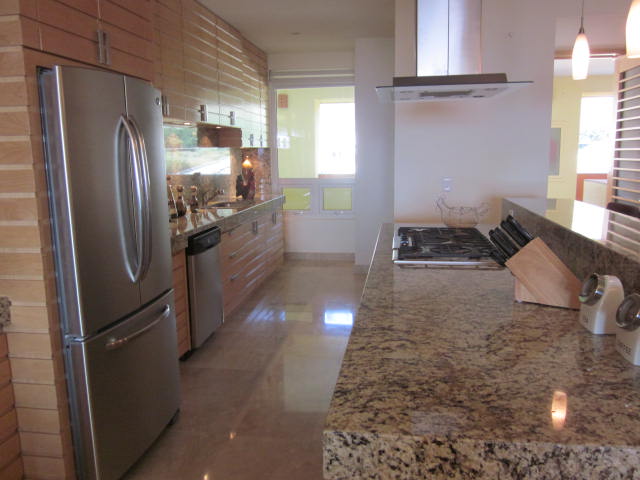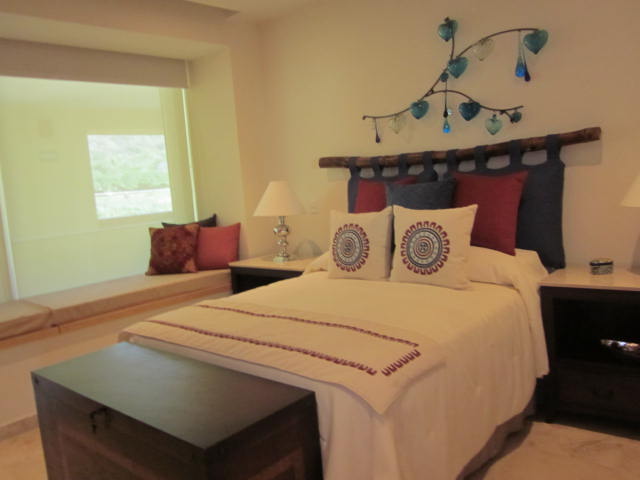 The photos are all of a condo in the first tower. Tower A. It was started at the end of 2009. It is a five story condominium tower with thirty three condos.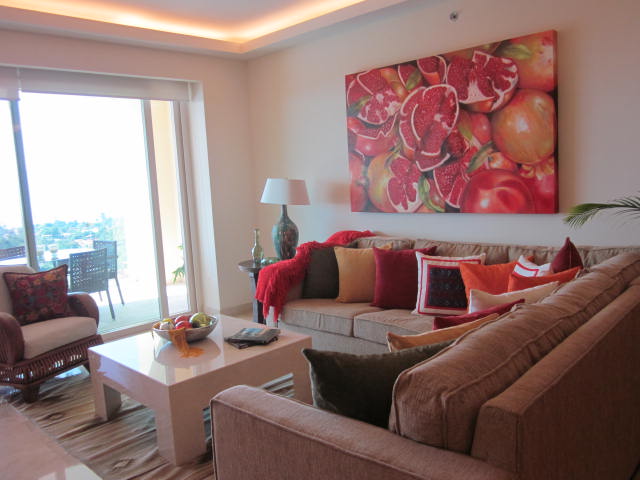 It took twenty months to build this tower. Twenty-eight of these condos have already been sold. Five are left.  A second tower will be built soon.  There will be a second swimming pool.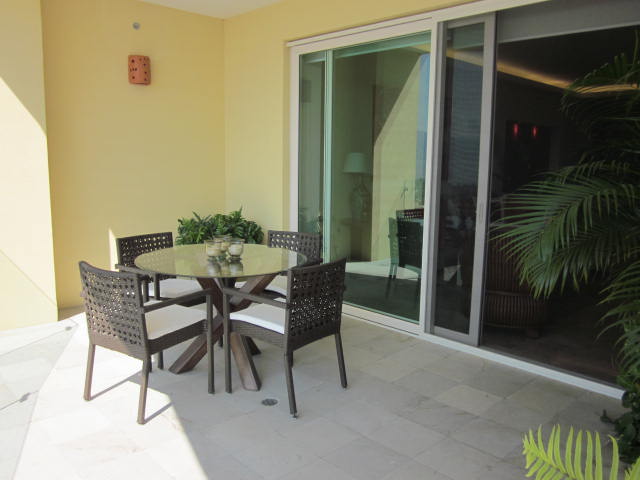 The second Tower that will be built is called Tower B. Sales for these is already underway. Don't miss out on this great opportunity. Also, there are partial sales available. You can buy the use of it for a month or two or more a year.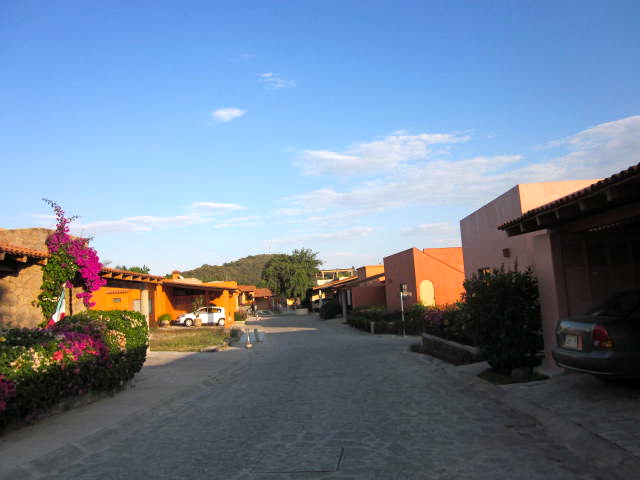 The townhouses are located on streets below the tower. They sell for 230,000 dollars to 285,000 dollars. Fifty- five have been completed. There are three lots left. Once someone buys a lot, then they pick out the house plan they want and it is built for them. If you are interested in more information please contact El Dorado sales office 52-376-64525. Or visit "The Villas" section on their website at Eldoradovillas.com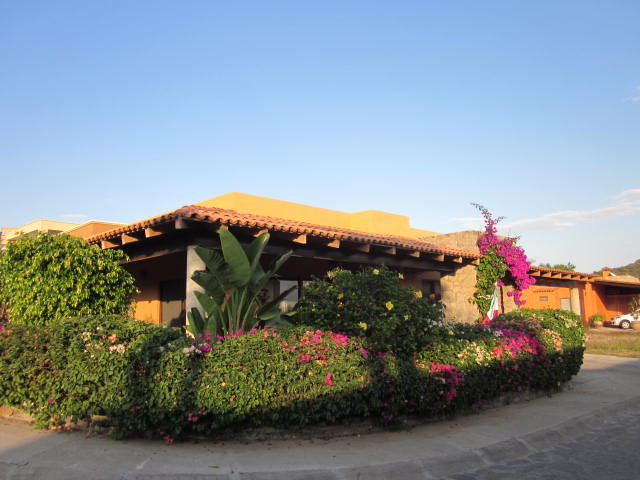 Most of these townhouses have miradors and views of the lake.