One of Lake Chapala & Ajijic's most anticipated events finally took place without any restrictions this November 2nd 2022 after 2 years of cancelations due to COVID19. The Day of the Dead is widely celebrated holiday in Mexico and the Lake Chapala area.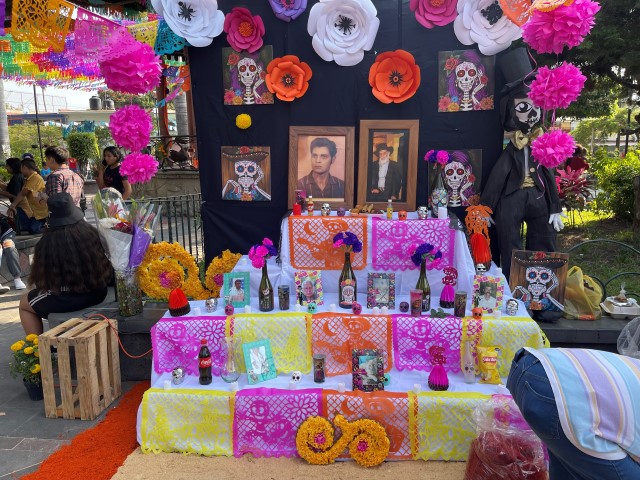 Schools close for the day, as well as businesses and government institutions, so all can honor their dead for this symbolic day. This years turn out was huge, many altars set up at the Ajijic, Chapala & San Antonio Plaza, parades from the cemetery to the Plazas and the grand finale of the lighting of the "Day of the Dead wall" by Efren Gonzalez.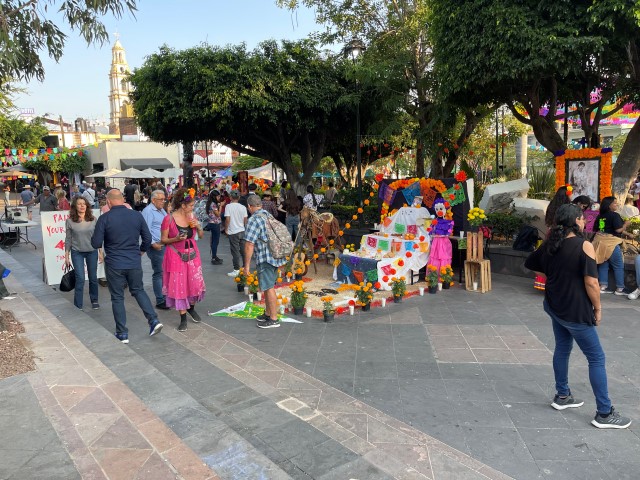 The Ajijic Plaza was packed with people even before sundown. Decorations and preparations were taking place and you could see different groups of families putting the final touches on the altars for their loved ones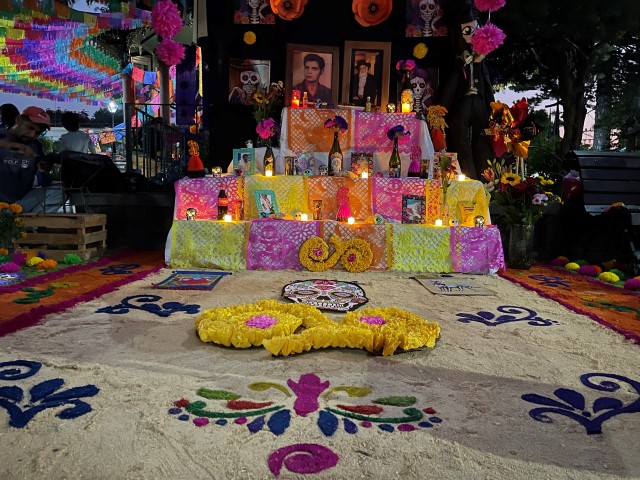 Hours and hours of work gets put into each individual altar starting with "papel picado" china paper of all sorts of colors used to decorate the altars. Also notice the "tapete" in front of the altar, which is mostly made of colored wood chips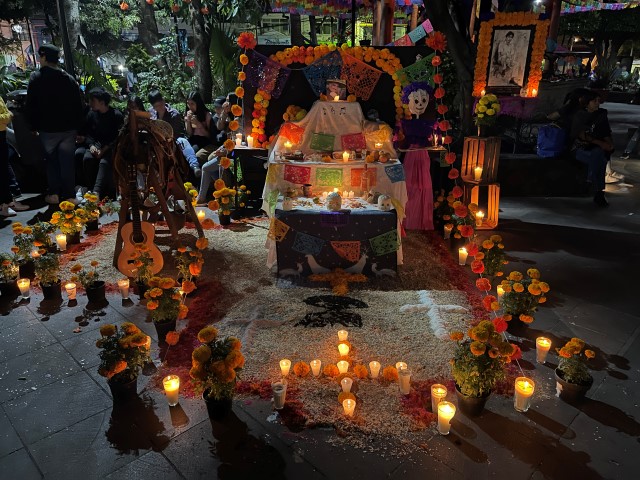 Candles are used to provide light to the loved ones looking for their way back home for that one day visit they get each year. The above altar sure did have allot of candles which with nightfall makes it look very welcoming.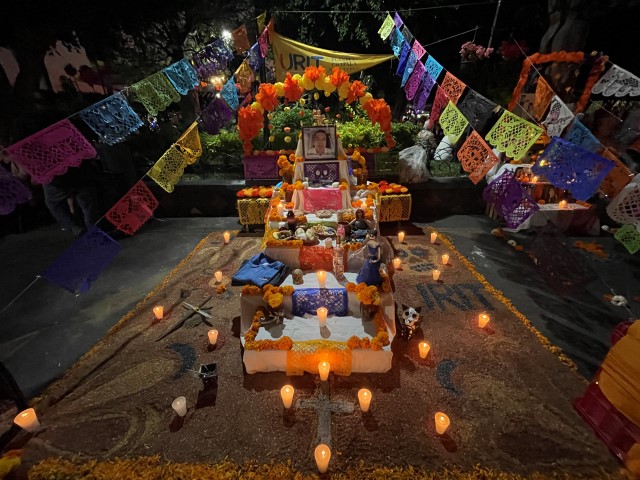 The above altar was from a local school, the man they honored on this specific altar looked young, so we are assuming it could have been a student at the same school that passed away recently.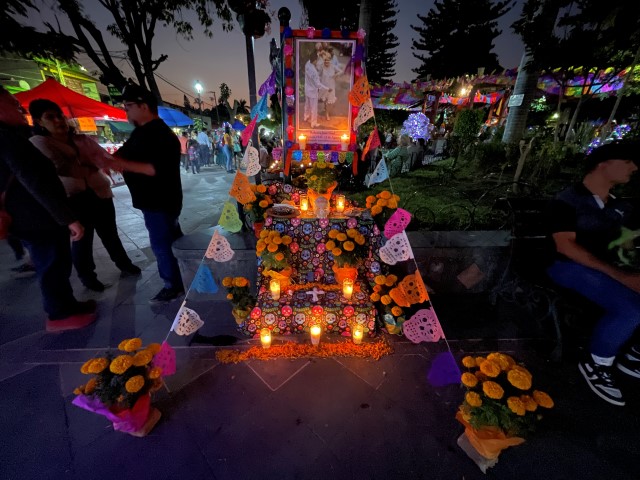 A local expat woman named Rebecca Jane Ford passed away in 2022 and she was well known by the locals in Ajijic since she participated in Danzon classes at the Ajijic Plaza. She lived in downtown Ajijic on Juarez street. This shows you how the Expat & Mexican community live in harmony together and even honor each other after they pass. See Rebecca's obituary here: https://theguadalajarareporter.net/index.php/news/news/obituaries/58609-obituaries-august-06-2022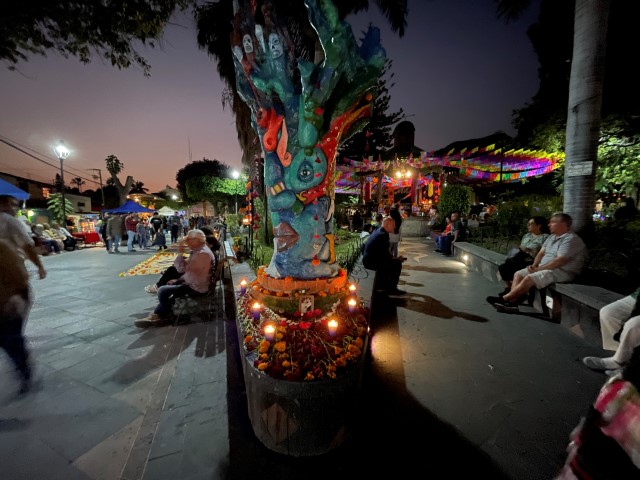 A very small altar was made right in front of the sculpture located at the Ajijic plaza. It was a great idea to incorporate this altar in this unique way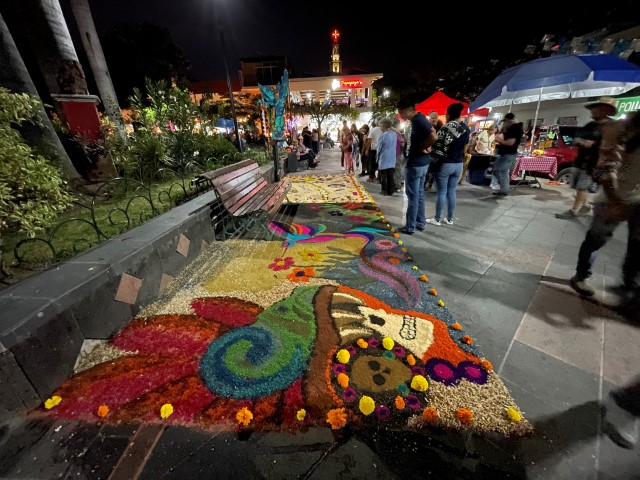 More colorful "tapetes" align the paths of the Ajijic Plaza. The people that walk by and observe and make sure not to step on them or trip over them. These "tapetes" are very delicate and even with a strong wind can get ruined.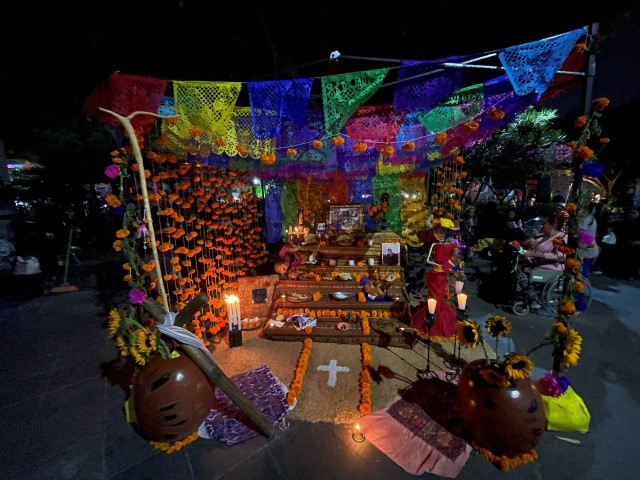 As night falls completely dark, the beauty of each alter can be property lit with candles, making it an amazing sight and honor for each loved one that is honored at the altar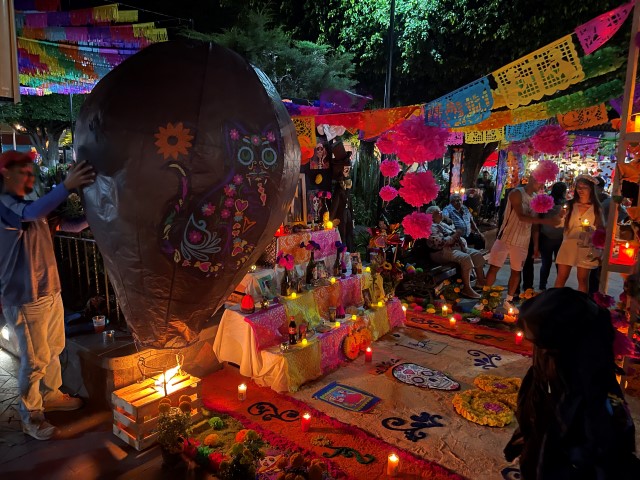 This particular altar even had a paper balloon "Globo" launched into the air in hopes it reaches that particular loved one honored at that altar.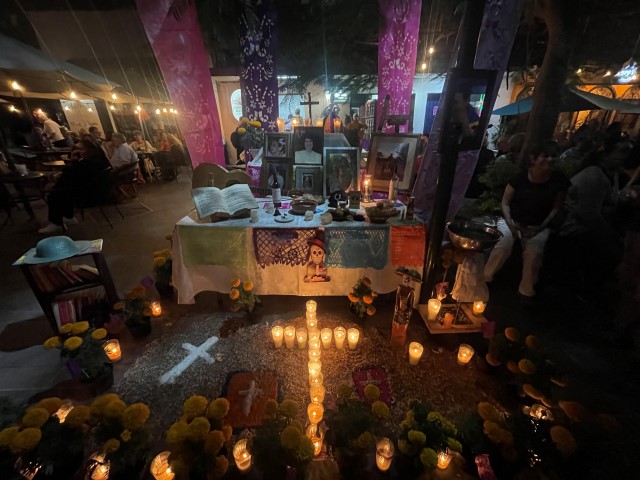 Offering are added to all altars, which consists of items that the particular person loved. Whether it was a favorite drink, food, book etc.. You will also notice soap, water and a towel on altars. This is meant for the loved one to wash up after their journey home.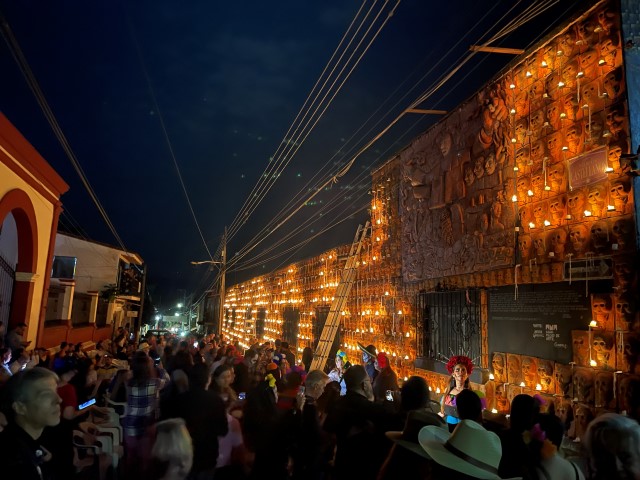 For the grand finally the Day of the Dead wall is lit by its creator "Efren Gonzalez", the local artist responsible for creating this wonderful art masterpiece. It stats at 8pm sharp and needs many volunteers to get completely lit. After about 1 hour of lighting the hundreds of candles, the sight is truly magical.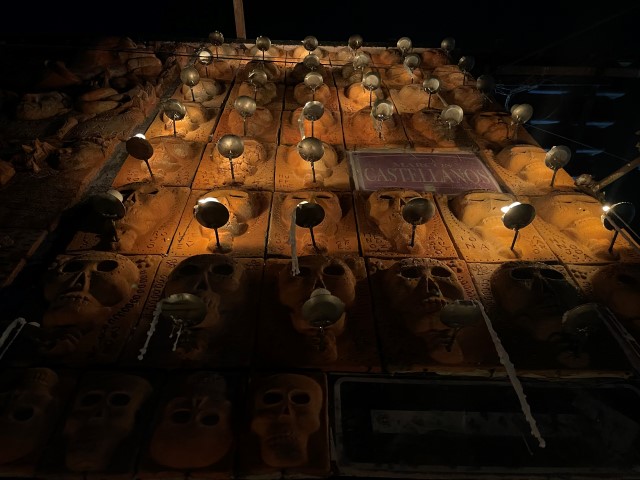 The Day of the dead wall is located on Marcos Castellanos street and after all candles are lit each one slowly burns out and only dripping wax remains, until the next year when it is started all over again. Check out the full video we created below of the 2022 Day of the Dead celebrations.