Halloween and Trick or Treating is a very big event for all the local kids on Ajijic & Lake Chapala. For 2022 there was a huge gathering of children vs 2021 when COVID still caused many restrictions.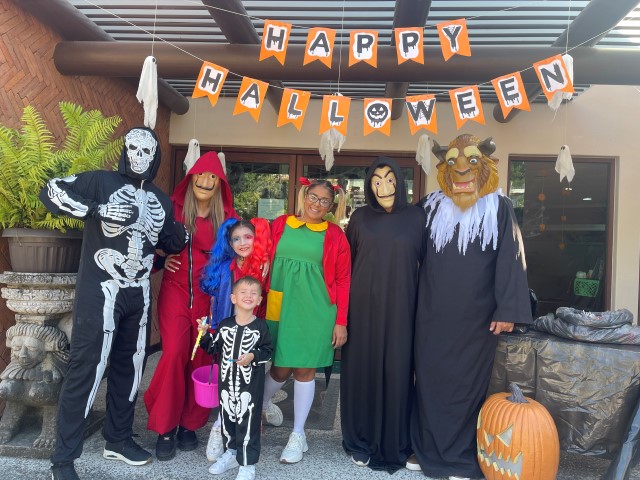 The popular communities for the kids are always La Floresta, Chula Vista and Mirasol where our office is located. This year our office was ready with costumes and we had lots of candy ready for all the kids!!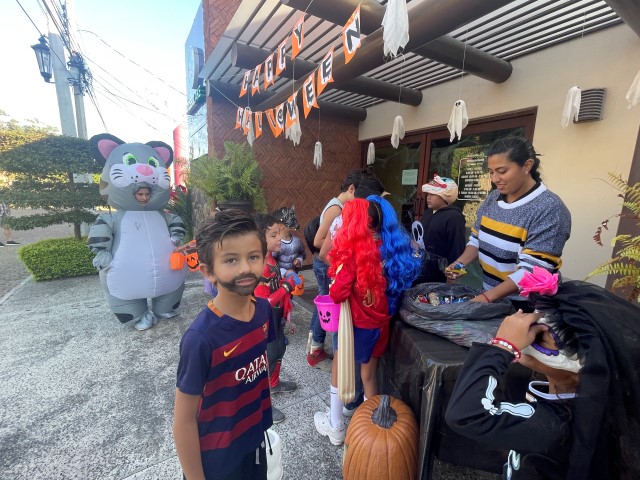 Since this was our offices first year in giving out candy, we were overwhelmed with all the kids that showed up. Some of the costumes used by the kids were very creative, check out the big grey inflatable cat costume.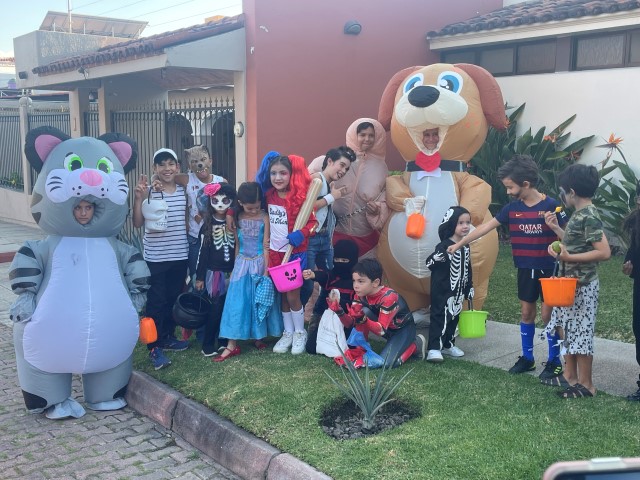 We could not help asking all the kids for a photo together. The gray inflatable cat was accompanied by a large inflatable dog as well, both these kids had the best costumes Lakeside. Must have been very hard to walk around in those large costumes.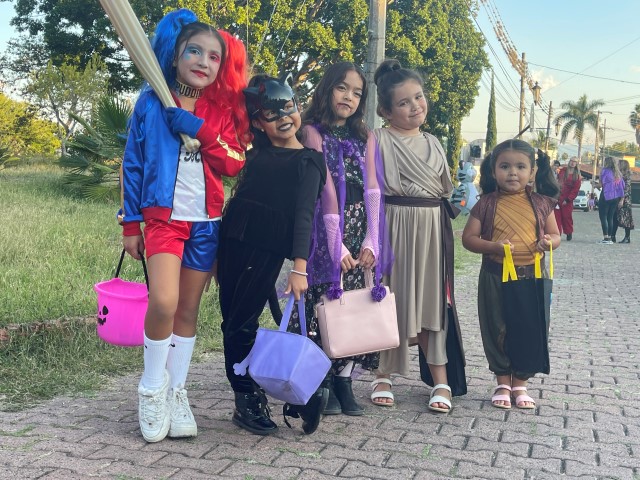 The above 5 girls were dressed to impress and all ready to ask for candy in the popular community of Mirasol. Look at the girl with blue and red hair, she must have spent a few hours getting her makeup and hair done before Halloween.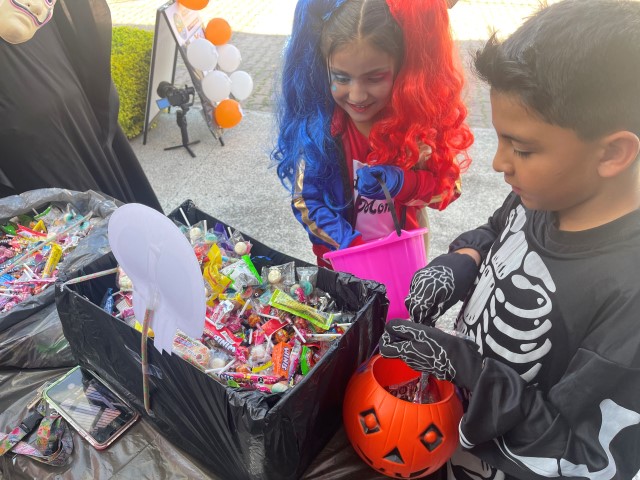 A huge selection of candy was ready for the kids. Many homes including office quickly ran out of Candy after about 7pm. Those who did had to close their doors since the trick or treaters kept coming.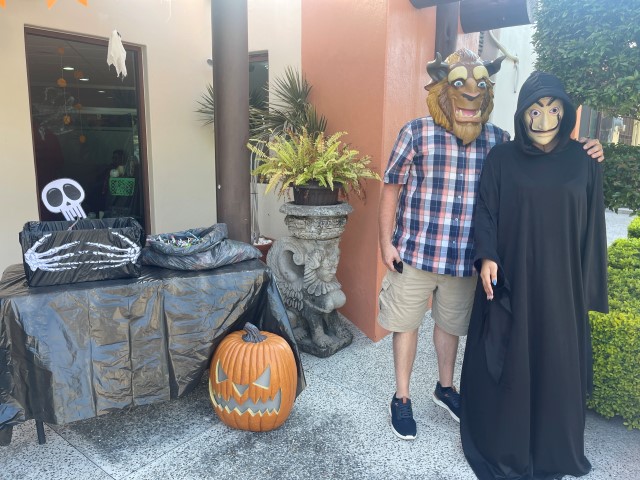 The "Beast" from the popular Disney cartoon "Beauty and the Beast" was also present for this years Halloween celebrations.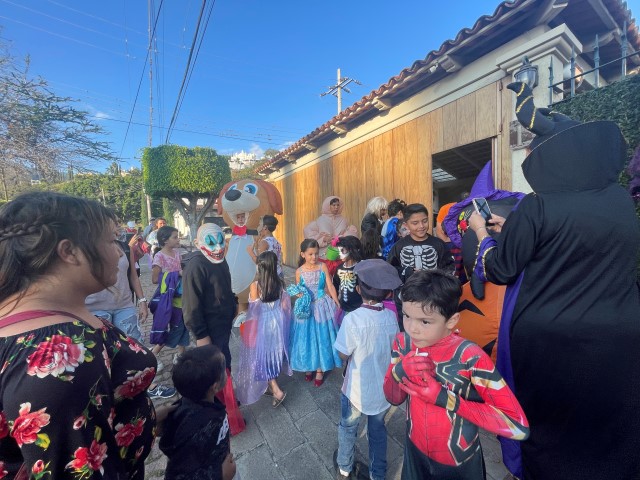 There were groups of at least 15 kids going from house to house in Mirasol. Many of the home owners were happy to see all the great costumes and effort the kids put into them.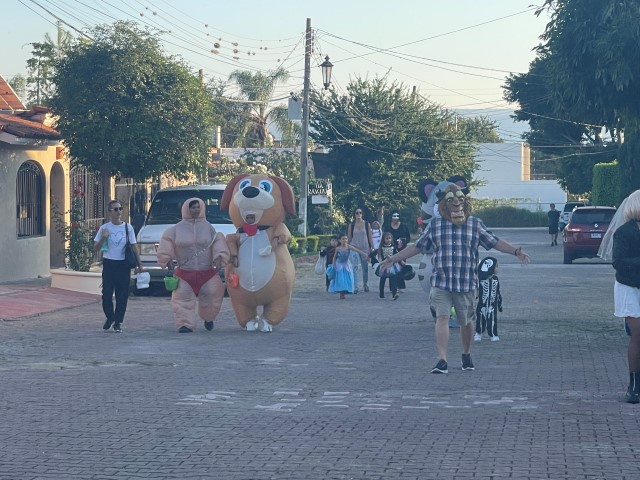 The Beast was leading the way and making sure the kids were safe, since there is still cars driving through and with so many kids running around for candy it can get dangerous.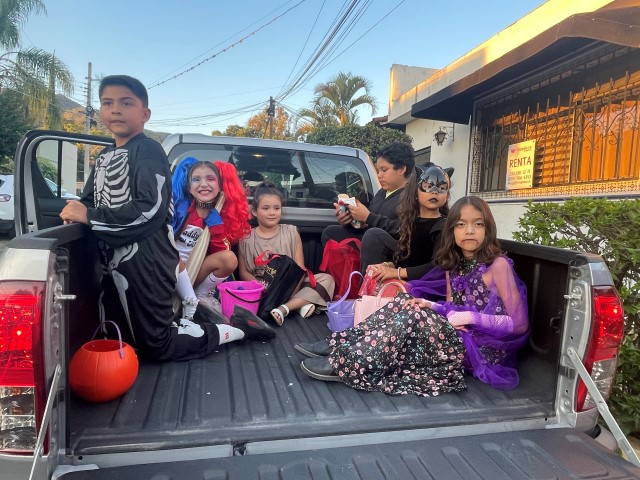 After finishing all the streets in Mirasol it was of the Chula Vista and La Floresta for more candy and houses to visit. Many kids ride in the back of trucks but only through the communities and not on the main highway.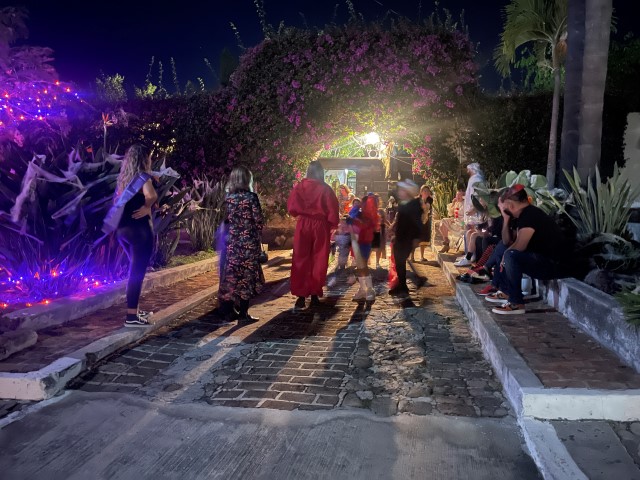 The Halloween trick or treating tour ended in La Floresta, where night started to fall at about 7:30pm. Many houses such as the above had great decorations and they were even troughing a Halloween party for friends. Was a great event for 2022, make sure to have Candy ready for next year.