The best Ajijic Night food, Hot Dogs!! Access Lake Chapala loves sharing the best places to enjoy of good food with excellent quality, especially those places that are harder to find by expats  but well known by locals. If you are looking to have a taste of the great local food, a great option is to try the hamburger and hot dog stand "Hot Dogs La Placita" located in the main central park of the Ajijic plaza. Located on Calle Hidalgo (Main Ajijic Plaza), open from 6:30pm to 12:00 am. They have a variety of Hot Dogs, hamburgers, Sandwhiches "Lonches", Quesadillas, Burritos and Sodas.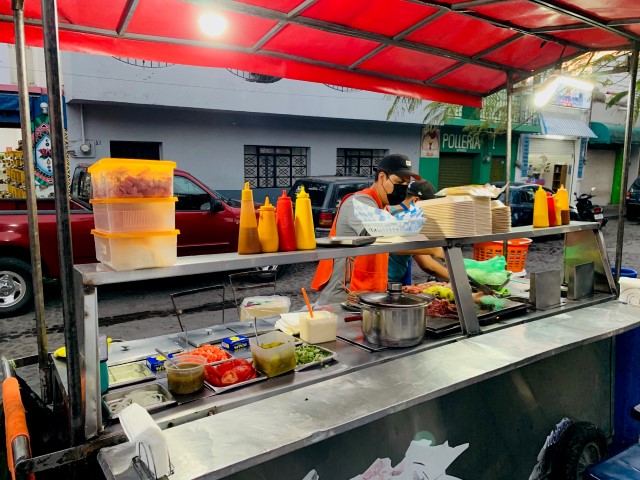 The Morales family started with this small local business in 1989 passing the business to the second-generation son, Gerardo Morales recently is in charge of the business where he proudly serves all his clients with a great smile and kindness. Gerardo is also teaching his son the business so he can someday can carry on with the family's tradition.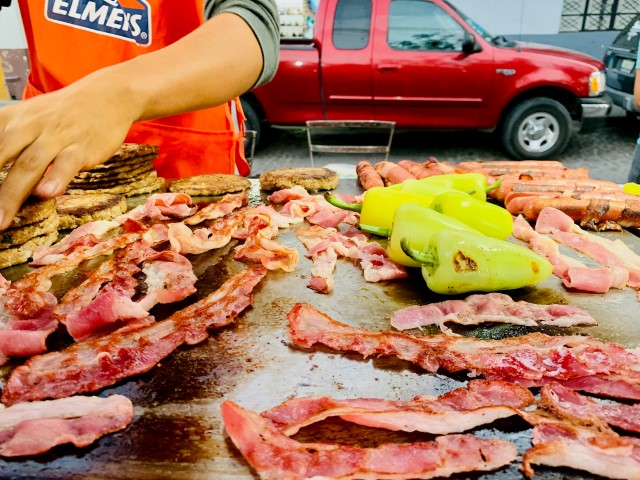 Gerardo makes sure that all his products are totally fresh, organic, and directly off the local businesses of the area in support of the town's economy.  All the preparation is done daily to make sure the dishes have a fresh flavor. They also care for the environment and use biodegradable plastics tor the take-out food.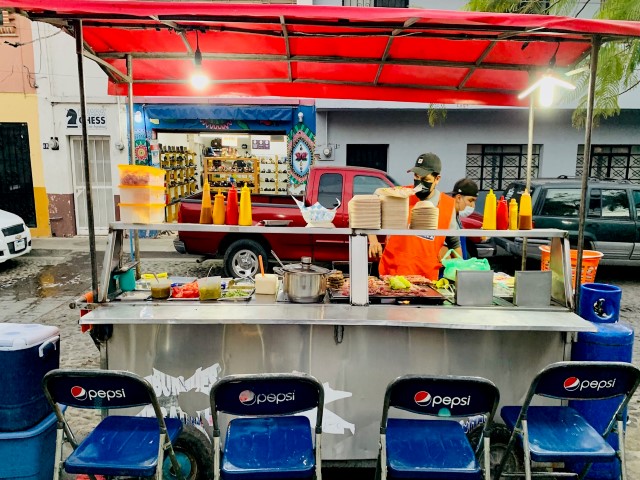 They have delivery service from 6:30pm to 12:00am from San Antonio Tlayacapan to the West Ajijic, you can call or WhatsApp them to the following number: ( Cel: 332.494.3311 or 331.691.7004).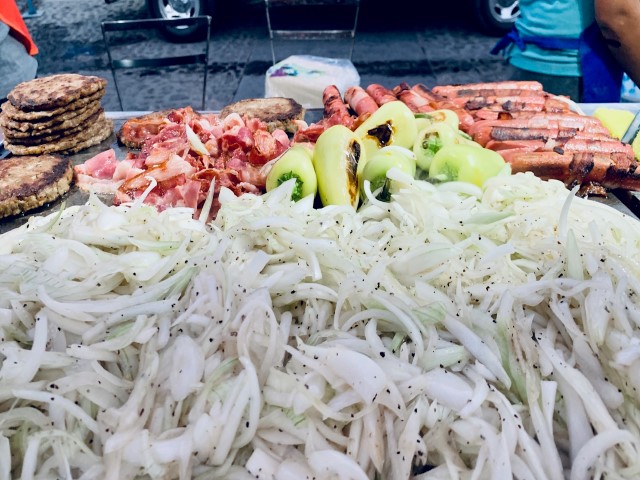 Hot Dogs la Placita Ajijicis a safe place to visit that follows a rigorous cleaning protocol to ensure the protection and tranquility of their staff and clients, they have a wonderful customer service they are always ready to attend you with a great smile and make you feel welcome.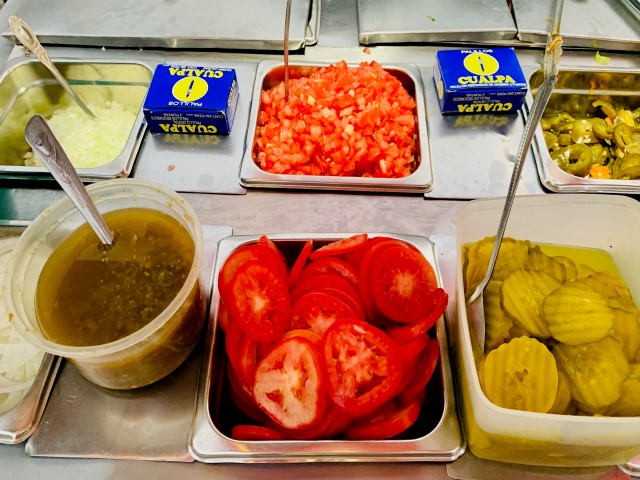 This small business is located in the heart of Ajijic offering a local Mexican family experience, For Gerardo Morales it is very important that the towns traditions stay present and are not forgotten, he is proud of where he belongs, for him is teaching his son of the business it is very important to him because this is how traditions are taken from generation to generation the same way his father taught him.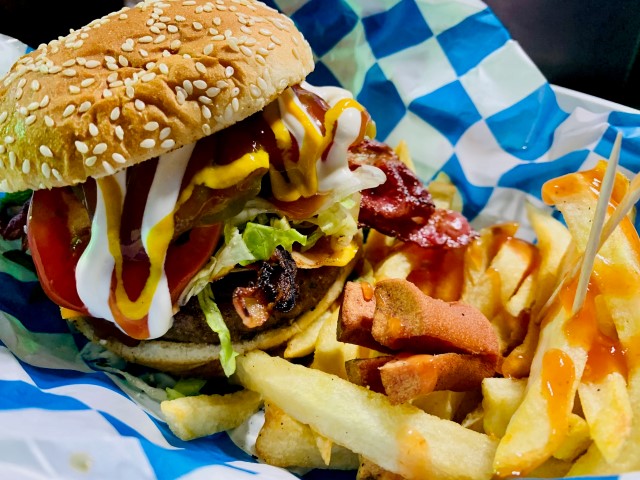 The specialty is the "Special Hamburger" that contains totally fresh double meat, ham, bacon and grilled onions served with homemade fries.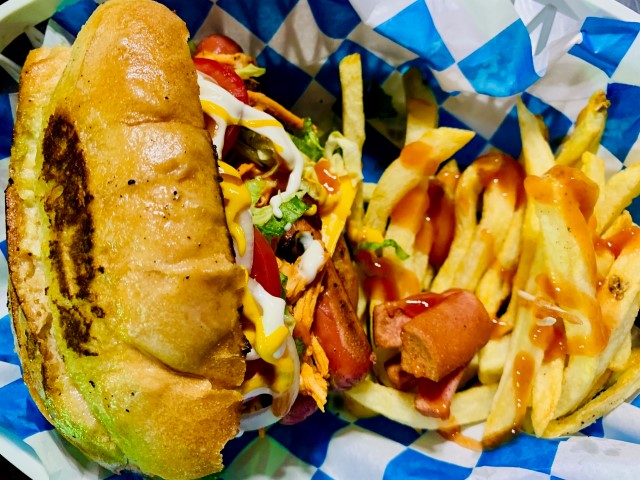 Another specialty is a "Cubana" in a bolillo, a traditional bread from the area which is served with soft meat which is cooked like Cochinita Pibil, ham, hamburger meat, sausage and fresh vegetables, served with fresh homemade fries. Access Lake Chapala wants to share with you the places, business and food that makes the lakeside so special. It is very important to support the local business and keep the traditions alive, this is a special recommendation we are sure you will enjoy as much as we do.