Access Lake Chapala is focused in sharing the beautiful traditions that make Ajijic a Magical town. It is very important for us that you enjoy the main cultural customs and learn from the hardworking people characterized this town. A very important tradition in Ajijic, is its "Tachihual bread", let us explain a little more about it in this post and one of Ajijic's best bakeries that makes this special bread.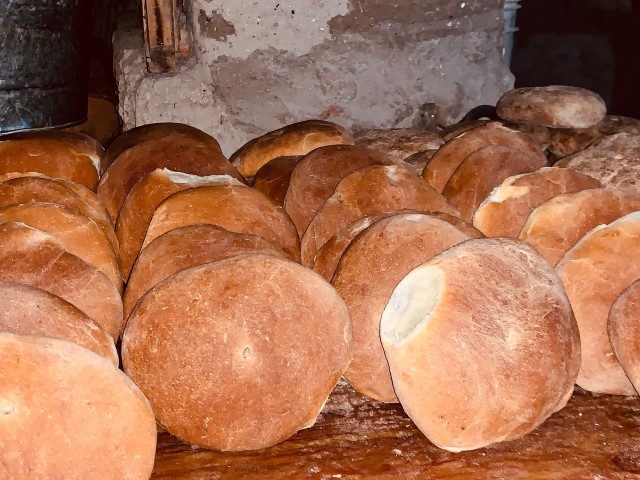 This small bakery called (Pan Tachihual De Rafaela) located in Emiliano Zapata Street #11-A, Monday to Saturday from 2:00 pm to 6:00 pm.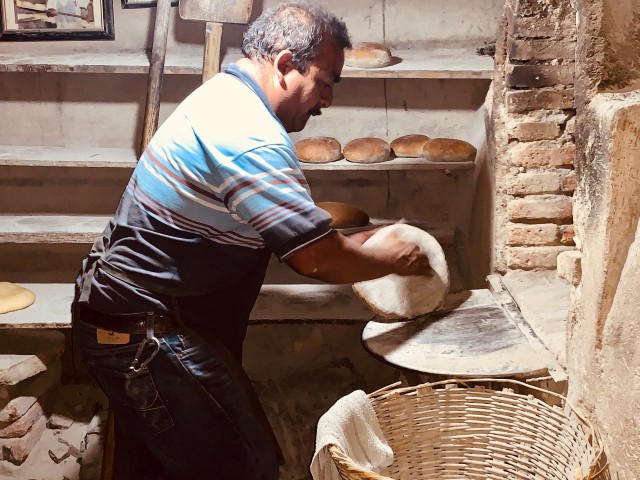 In the heart of the town Jaime Martinez Velazquez continues as a second generation after his mother Mrs. Rafaela Velazquez who started 50 years ago producing this delicious tradition in Ajijic a bread named TACHIHUAL.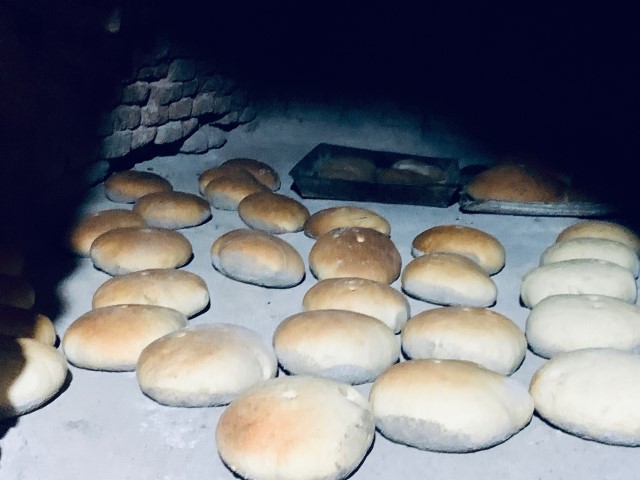 A recipe passed from generation to generation, Jaime Martínez Velázquez being a second generation that continues with this beautiful tradition and showing this artwork and recipe to his daughters and sons and only grandson so they continue with the family legacy.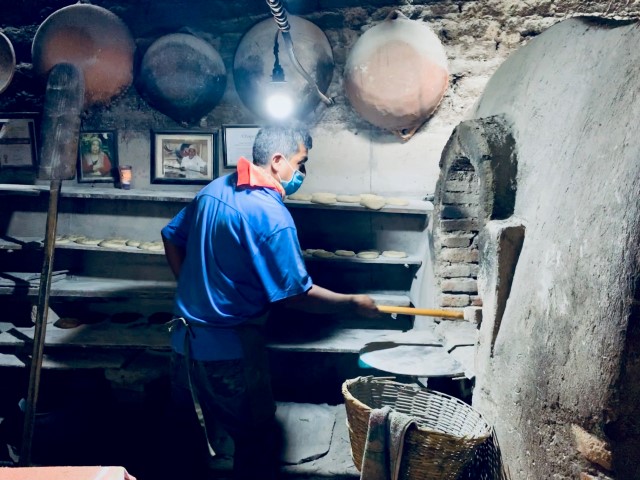 This bread is a fabulous sweet bread enjoyed alone or accompanied with café, cinnamon hot tea or stuffed with jelly, cream cheese.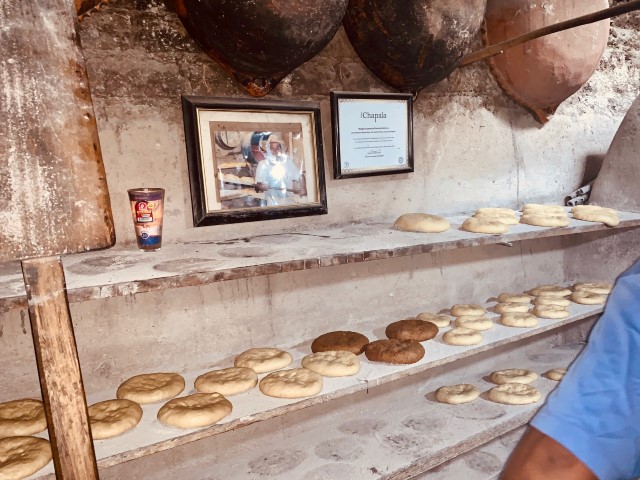 This delicious bread is elaborated with natural flour and egg baked daily starting their day at 9:00 am to sell every day in the streets of Ajijic loaded in tubs or direct from the bakery just out of the oven.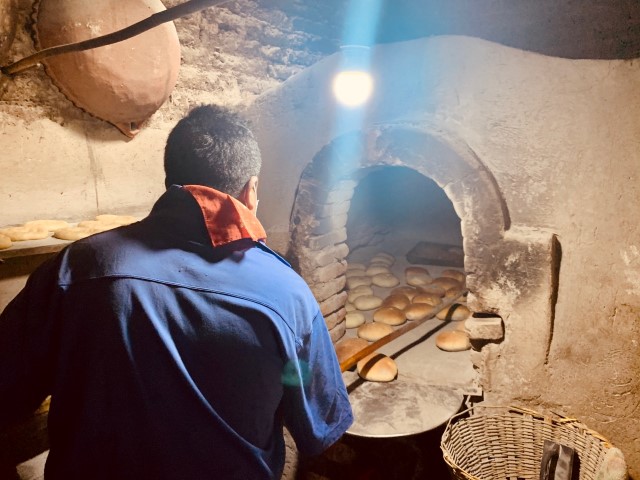 The day for these marvelous bakers starts early in the morning being a process of 5 hours to have ready to be sold producing a minimum of 220 pieces a day.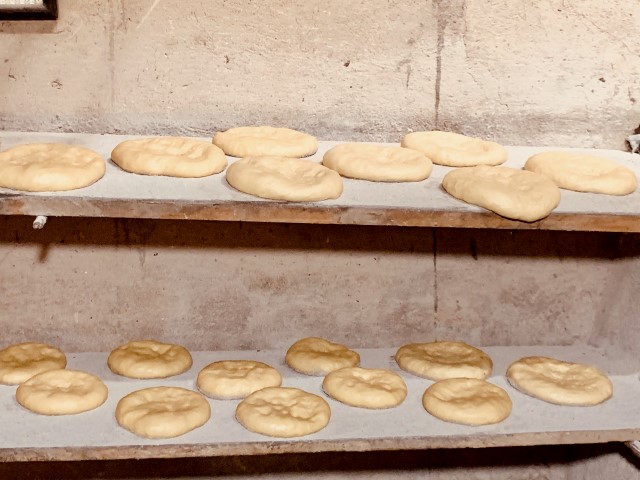 The recipe is a simple tradition preparation done by hand without using chemical yeast, or using special machines.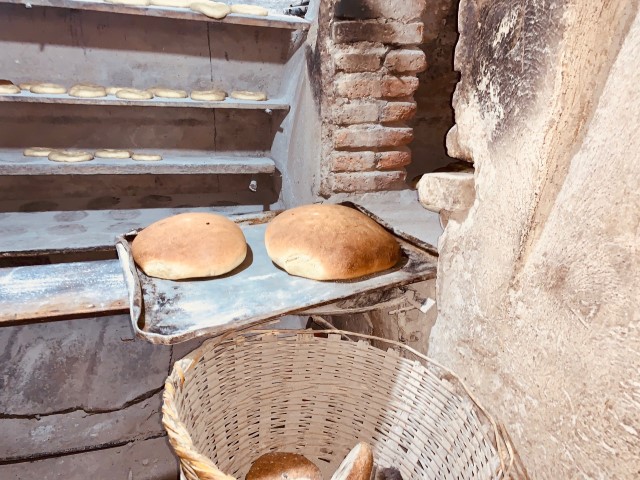 When being baked it fills the street of Ajijic with a spectacular aroma that you cannot resist and takes you directly to buy a warm Tachihual just out the oven.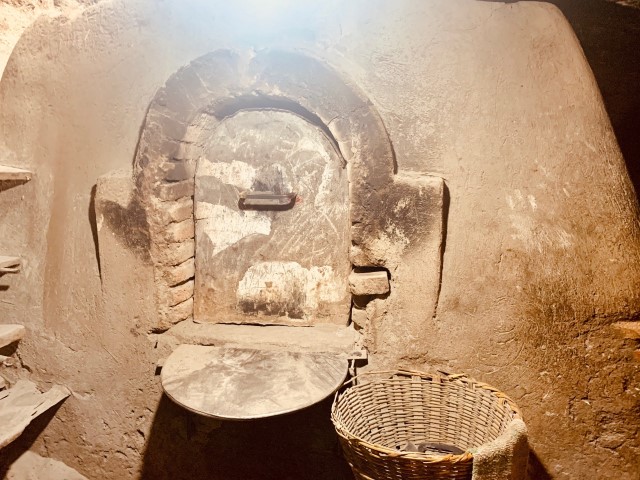 The oven is heated with firewood only which gives the special flavor to the Tachihual when being baked under a certain temperature.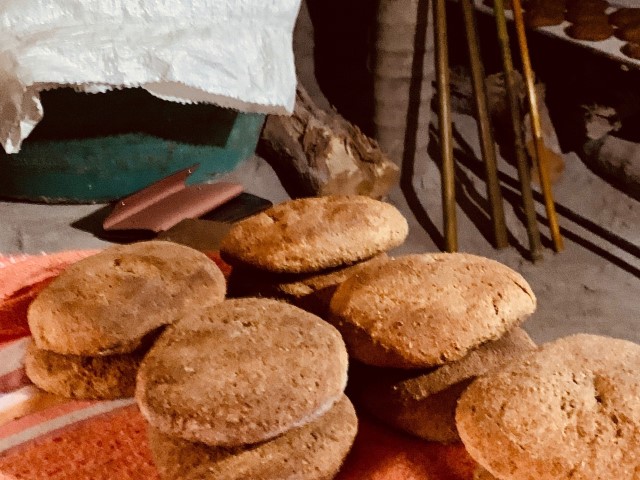 Tachihual bread is one of the main attractions in this community becoming a very important legacy adding culture to Ajijic.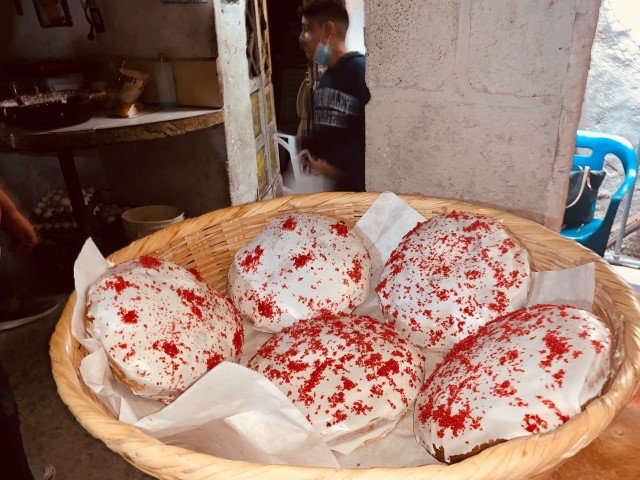 They also make one called "Sema", which is basically whole wheat bread but with that special something from Tachihual that gives it a great flavor. And a special cream covered "Semas" that are sold only under request.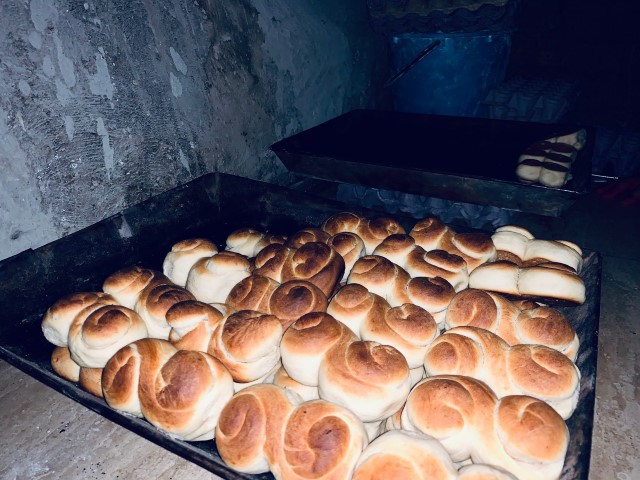 If you are looking for a smaller peace and with a sweeter taste every Tuesday, they have a two-peace bread called Dedos (Fingers) or also known as "Ojitos" that is baked under the same process with butter and milk cream.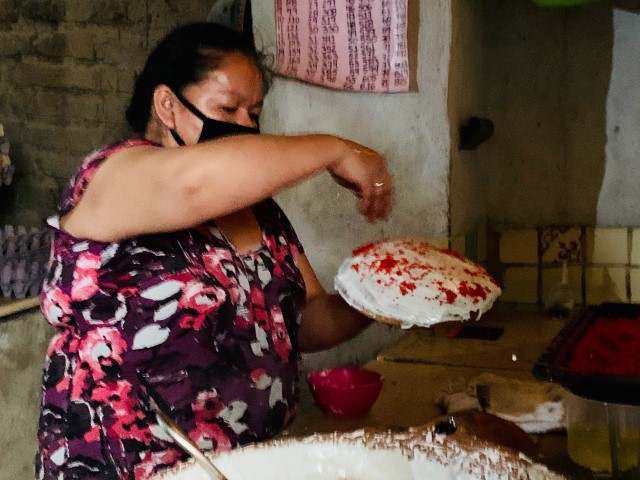 On January 20th in Ajijic Saint Santiago is celebrated. The saint of the Santo Santiago suburb in Ajijic, located just in the corner of the bakery and each year they produce this special Sema with a sugar glass topping, decorated with red colored sugar. This special bread is also put in the alter as an offering for the saint because it was his favorite deserts when alive.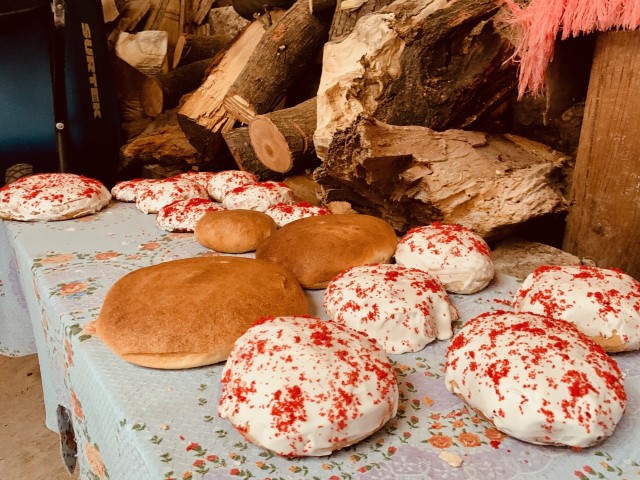 This special piece of Bread in only sold on this day to commemorate their saint, having a sweeter taste made in many sizes, being one of the towns people favorite. If you live in Ajijic, the Lake Chapala general area, or you are just visiting for the first time, do not miss out on enjoying this traditional bread the famous TACHIHUAL, we are sure once you have it, this special bread will become one of your favorites.