The Mexican Independence Day parade was held on September 16th, 2018. It started on Revolution street and went through town, to six corners and back to the plaza. As usual, most of the participants in this parade are school children.  Thousands of school children all over Mexico get out with their teachers and parents to march. They are dressed in their school uniforms. They sometimes do intricate formations. They carry Mexican flags.
The horses are always part of this parade. This is a day when there are rodeos and Escaramuza riders (women formation horse riders) performing in bull rings. Of course there is also music and dancing. This is one of the most exciting holidays in Mexico and for about two weeks there are many events. Notice the teacher in the white shirt. She is making sure everyone is in the right position before they start marching. The parents are also on the sidelines and they walk along the route with their children, taking photos and encouraging them.
Often each school has several children in the front, carrying flags or banners of their school. It is an honor for these children that they really enjoy. Check out the faces of the two boys in front.Now for some Mexican history.
Mexican Independence Day began with a proclamation by father Miguel Hidalgo y Costilla in the small town of Dolores. He read the proclamation at night on September 15th, 1810, and the fight for independence started on September 16th, the day they now celebrate as Independence Day. It was a cry to end the rule of Spain, to have equal distribution of land and equality for everyone.
Every town in Mexico has the mayor read this proclamation the night of Sept. 15th in the town plaza. It is called Grito de Dolores. Cry of Dolores. It started a ten year struggle for independence from Spain. The Spanish had ruled Mexico for three hundred years, since Cortes and his conquistadors toppled the Aztec empire.
Father Hidalgo and his militia fought from village to village on to Mexico City. He was captured in January of 1811 and executed. Others took over, Jose Morales y Pavon, Mariano Matamoros, Vicente Guerrero. Most Mexican towns have street names after the Mexican rebel fighters.
The war lasted until 1821 with the treaty of Córdoba. It established Mexico as an independent constitutional monarchy.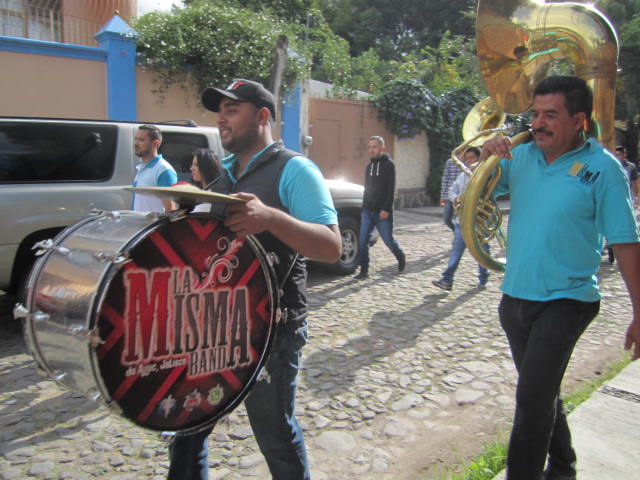 Agustin de Iturbide had been a Royalist, fighting against the rebels but he changed sides eventually after the liberals took over Spain. He was a staunch conservative. He then aligned himself with Guerrero's rebel army.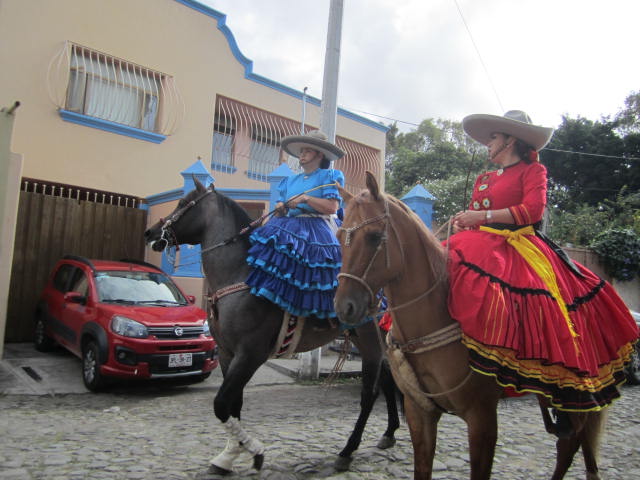 Three things they fought for were: Independence from Spain, equality for Spandiards and Creoles, and supremacy of the Roman Catholic Church with all other religions banned.
On August 24th, 1821, the treaty of Córdoba was signed. Iturbide had been in command of the army with Guerrero's radical insurgents.
At that point Iturbide crowned himself emperor of Mexico. He was an arbitrary and extravagant ruler.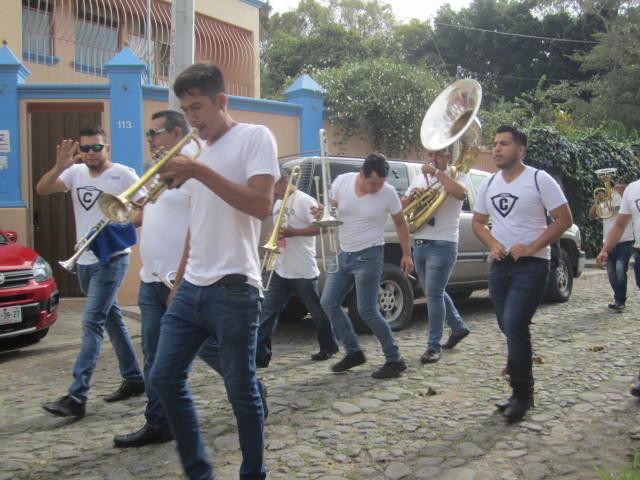 After eighteen months of his rule, Antonio Lopez de Santa Anna called for his overthrow. Iturbide abdicated and left Mexico.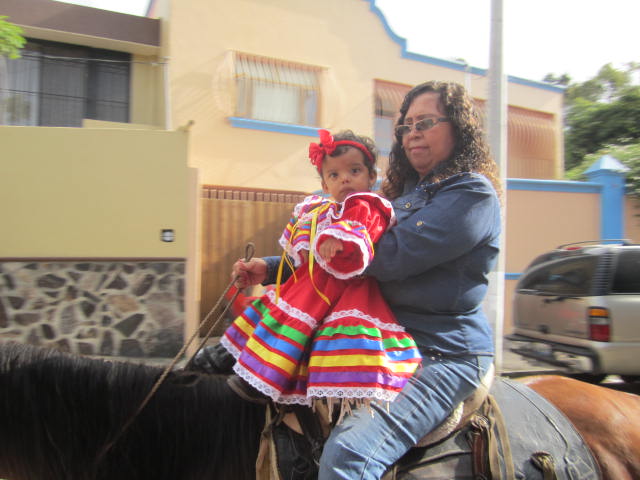 March 19, 1823 was when Mexico became independent. Iturbide eventually returned to Mexico without realizing that he had a death sentence on his head and was quickly executed.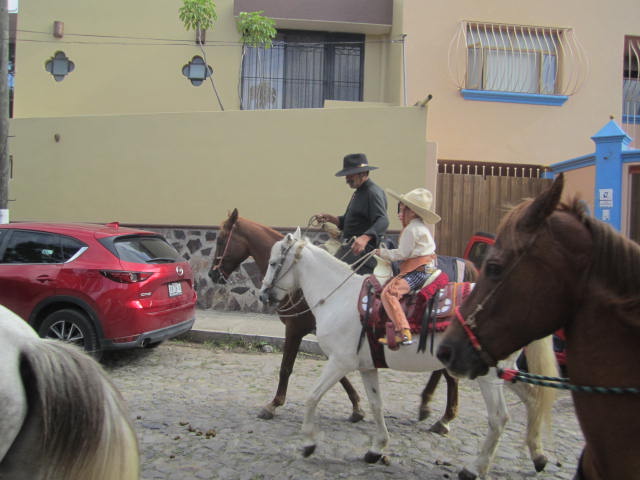 Antonio Lopez de Santa Anna dominated Mexican politics for twenty five years. He became president six times.
For three decades following Mexican Independence from Spain, the small ranchers and farmers tried to break the stranglehold of the elites.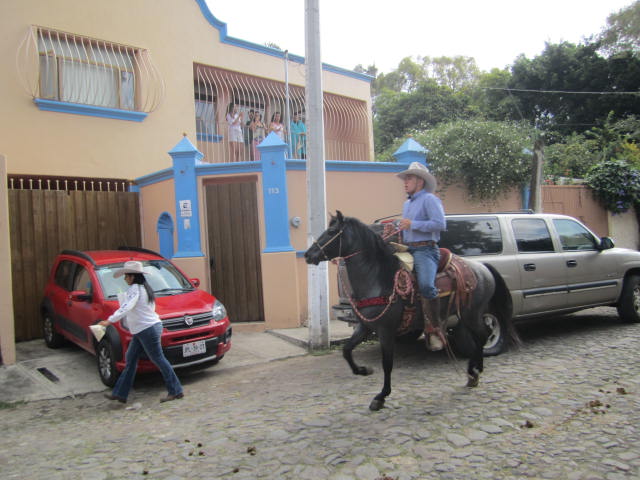 Maybe this is enough Mexican history for one article. I hope I didn't get the facts confused. One thing that this information taught me is just how hard life has been for Mexicans. First came Independence from being ruled by Spain and then a revolution from many years of corrupt presidents.
They didn't have an equal society until after the overthrow of Pordirio Diez. Diez had been president of Mexico for thirty five years. He had made himself and his friends extremely wealthy and oppressed the poor. He gave land and oil rights to the United States.
The Mexican Revolution started November 20, 1910 with the Plan of San Luis Potosí, by Francisco I. Madero. Since this is Independence Day, not Revolution Day, I won't go further with this history.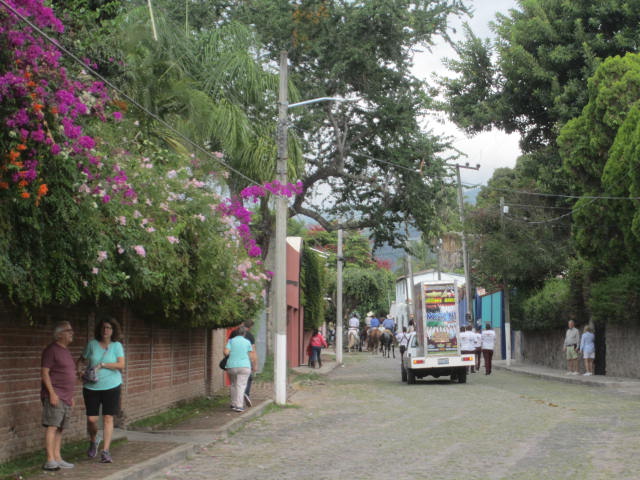 My last comment about Mexican history is that the Mexicans have suffered greatly for many years. Independence Day was not the end of their struggles. I admire their love of life in spite of their bloody history and many corrupt leaders. Today they have a free society.