Every year the Lake Chapala Society puts on an art and craft fair in their back garden area. This year it was on Saturday, November 5th, from 10:00 a.m. to 3:00 p.m.  I went when the gate opened and stayed until almost the end. It was well attended and there were so many interesting things to see that I kept on hanging out. I ran into many friends. I ate some delicious food. It was great fun.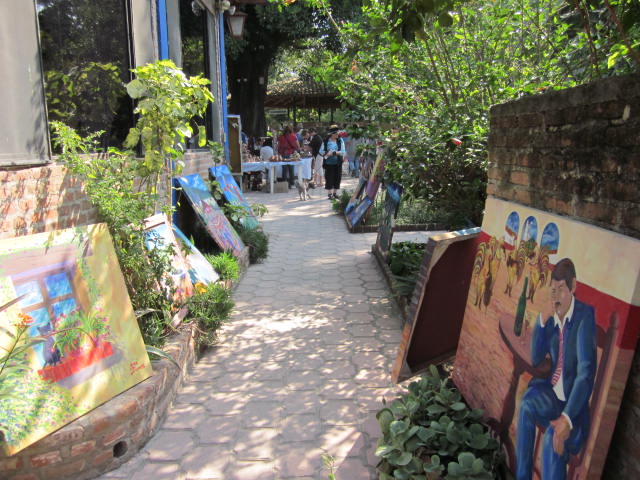 During most of the day the place was crowded. This event is always popular with the buyers and the sellers. It is a good place to get early Christmas gifts and also to visit with friends. It is for the Expats and the Mexicans. I like to be in social events that are attended by both communities.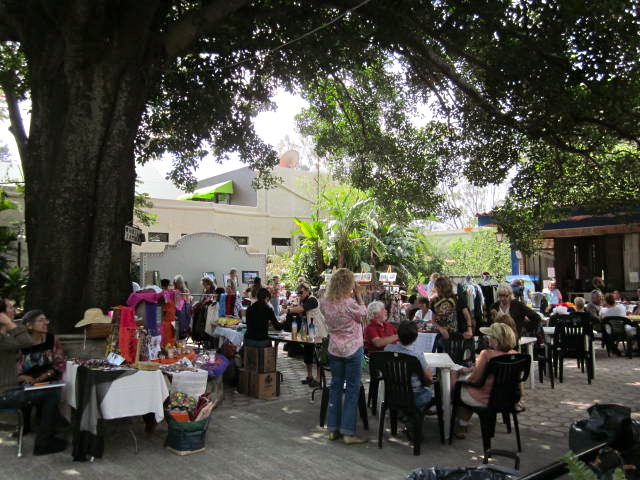 I always enjoy watching the Mexican women make their traditional dishes. Of course I like to eat those dishes too.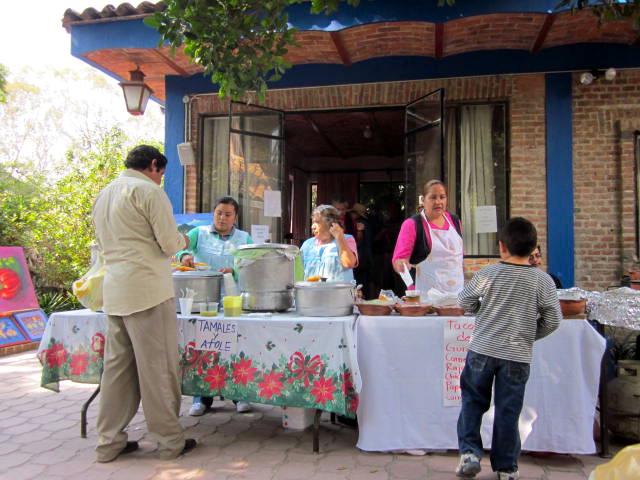 Lake Chapala Society members had a pancake breakfast. Everyone raved about them. They also sold Bloody Mary drinks, Screwdrivers, Beer, wine and soft drinks.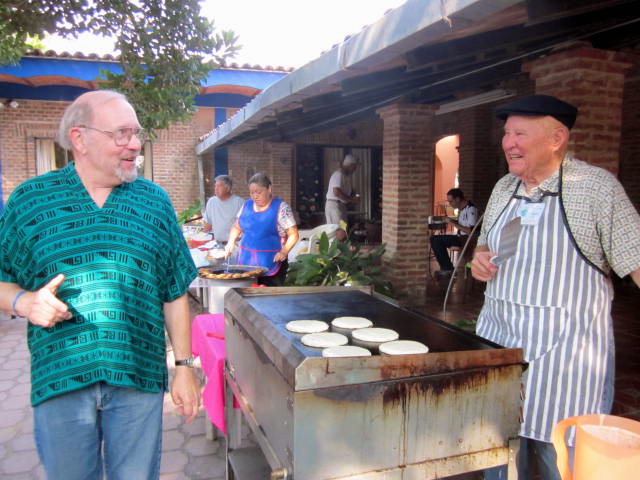 Another part of the fundraiser for Lake Chapala Society was the library book sale. I bought many great books for less than fifty cents each. Can't beat that price.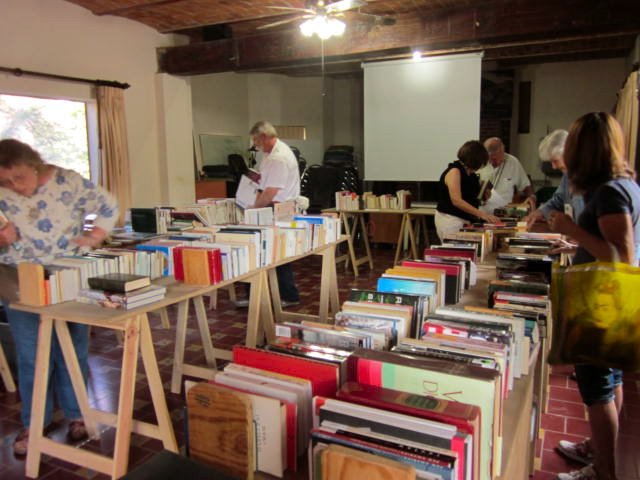 Since this event was so soon after the Day of the Dead celebrations, there was an altar set up for the founder of LCS, Neill James. If it weren't for her, LCS wouldn't even exist. She was a visionary. She was also a world traveler, a writer, a patron of the arts and supporter of arts and crafts for the local Mexicans. I can't say enough good things about this woman. She was and still is an inspiration.  I read one of her books and I was amazed at her adventurous spirit and her love of humanity, especially of the poor people.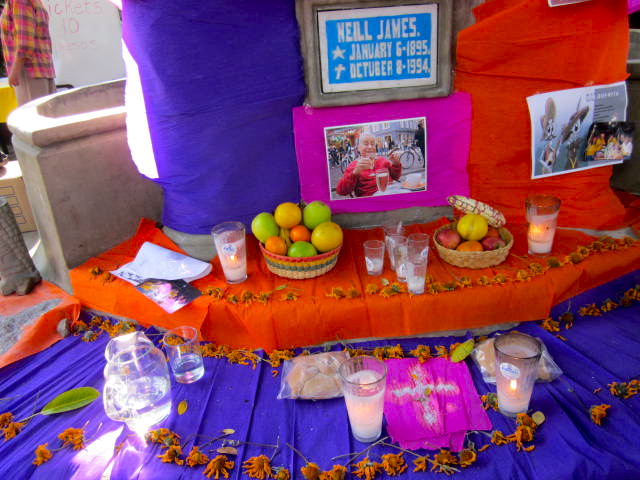 There was a children's art show and sale. The children were in the back area, busily creating more beautiful drawings to sell.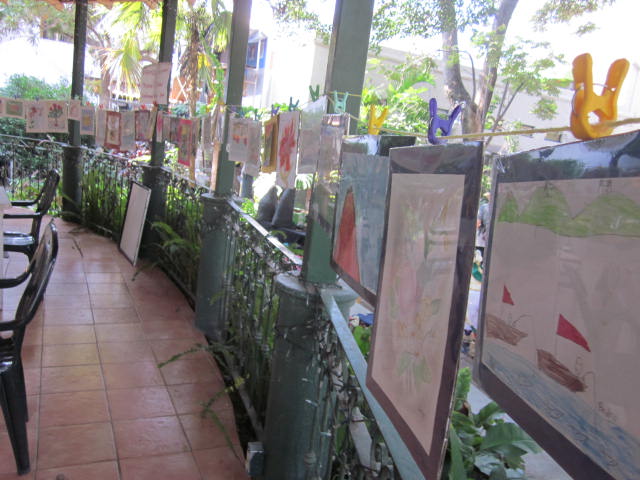 There was a table set up of beautiful necklaces for the Red Cross. These necklaces can also be special ordered with whistles attached for a safety device.
Many of the artists and craft people at the fair also sell their wares at the local Wednesday Market. I love to see how some of the Mexicans can take simple materials and turn them into beautiful craft items. The Corn Husk Dolls and flowers are some of them.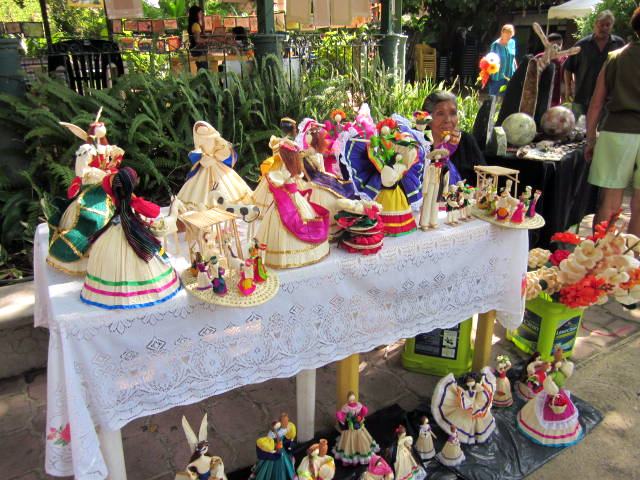 There were handmade clothes and pot holders and even creative material holders for cooking potatoes in the microwave.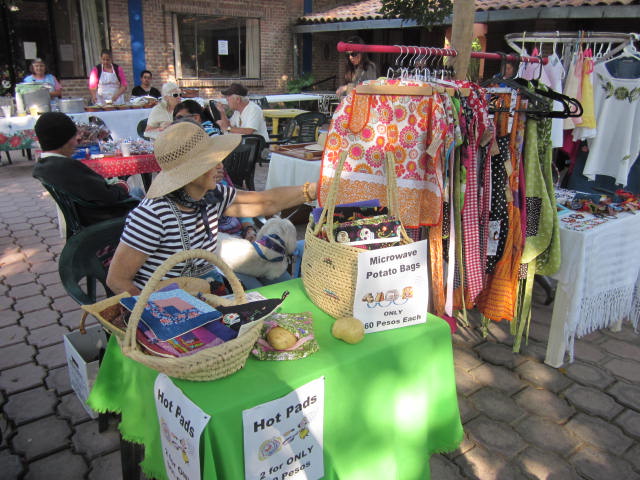 There were also several pottery tables. There were large sculptures for the garden and small table top pieces.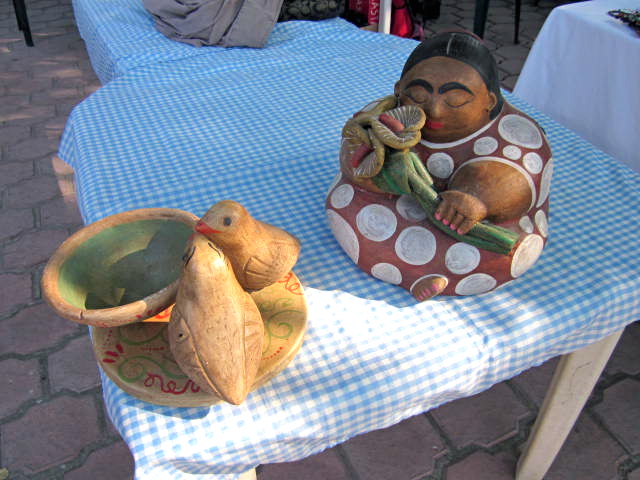 The garden at LCS was the perfect place to show these different craft items. It was also a fun place for the children. They loved the fish pond.
There were many delicious desserts. There were homemade pies, candies and cakes.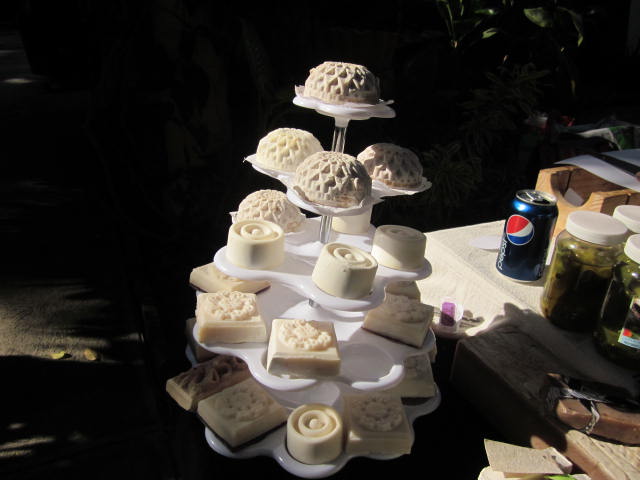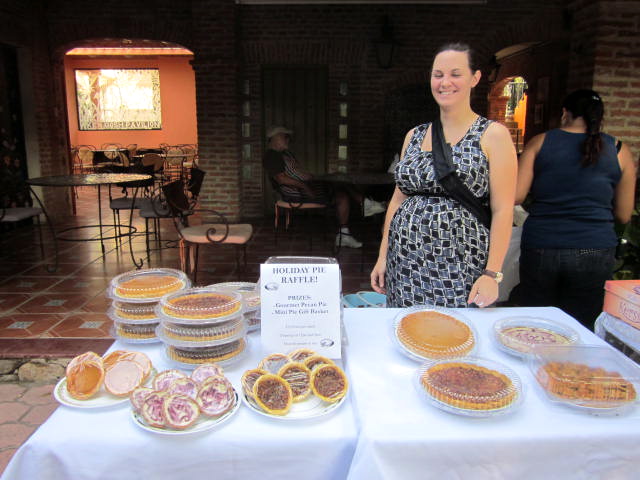 The sale was a huge success. I look forward to the one next year.
If you want to know more about the area, we are here to help. You can contact me in the comments below and either I or one of the Access team members will be glad to help you and answer questions.
You can also fund out more about Chapala Real Estate and Rentals on our site.