After a long 2 year wait the traditional Lake Chapala "Regatta de Globos" (Balloon Regata) was allowed to take place again in Ajijic after being canceled the previous years due to COVID-19 restrictions. The turn out was a hit and thousands of people enjoyed one of the most anticipated events of the year.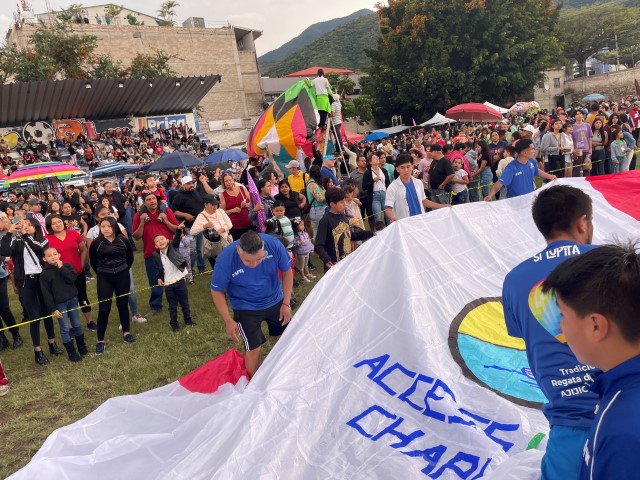 Access Lake Chapala once again sponsored the talented team of "Si Lupita" lead by master Balloon maker Pepe Lopez and his brothers. The balloon pictured above is over 15 meters in height sporting our logo.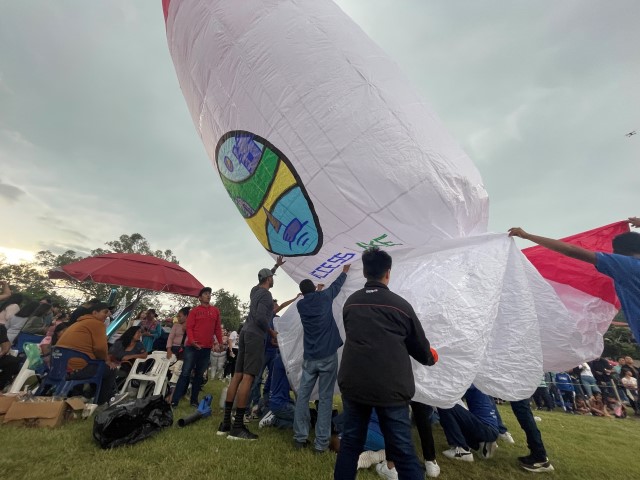 It takes a team of at least 10 people to make this massive balloon fly, taking special care that it does not burn before flight or avoiding the delicate china paper to get torn before flight.
Local teams even bring their kids along and start to teach them this beautiful tradition. As you can see the children enjoy preparing the smaller balloons for flight. Their knowledge will lead them to make their own balloons and memories with their kids in the future.
Some teams get creative in making square figures with frames such as the one above. Notice how there is a man with a blow torch right in the center, this is key to heating up the air so the balloon can fly.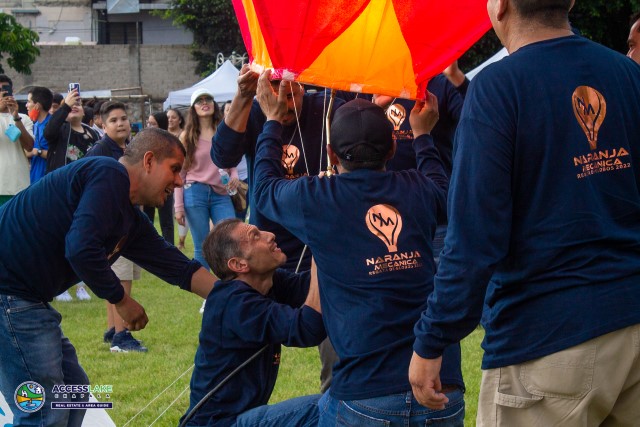 Another well known team is "Naranaja Mecanica" who had several balloons in the event this year. They are known for making some great "Sphere" formed balloons.
Local expats enjoy this event as well. Looking up into the sky trying to find the balloon that just took of is common, one must be careful and block out the sun so you don't miss sight of the balloon you are tracking.
Another great team is called "The Beach Boys", a very creative name for a very creative team who is also known for making great balloons.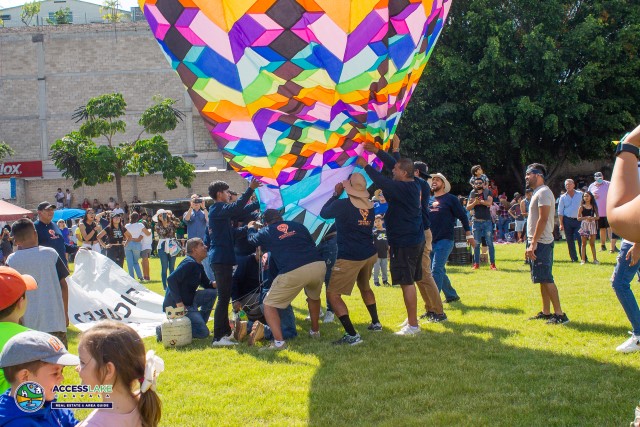 In the picture above you can see the Naranja Mecanica team getting ready to release one of their larger balloons while the by standers nervously watch to see if the balloon will reach stable flight.
Our office Access Lake Chapala enjoys having a stand for the team where we have food and drinks ready for any team member or client. Once all the balloons are launched, a celebration is in order along with a few bears.
Have Propane Gas LP tanks ready is a must, since without them we would not be able to get the balloons lifted of the ground. Above you can see Efrain delivering another tank so we don't lose momentum.
Since these balloons are so delicate and made out of thin china paper, during the transportation process to the event, some can develop small holes that need to be covered in tap so they don't lose air in flight.
Depending on the size of the Globo, gas needs to be used and even a leaf blower, above you can see Pepe filling up the balloon with an ordinary leaf blower, this usually speeds up the process.
Security tape also needs to be placed around a perimeter so by standers do not trip over the team members or damage the balloons while they are trying to be filled with hot air.
Above you can see another team trying to balance their balloon. While being filled with hot air the balloons can shift or swing from side to side. It is important to keep them stable to prevent them from ripping apart.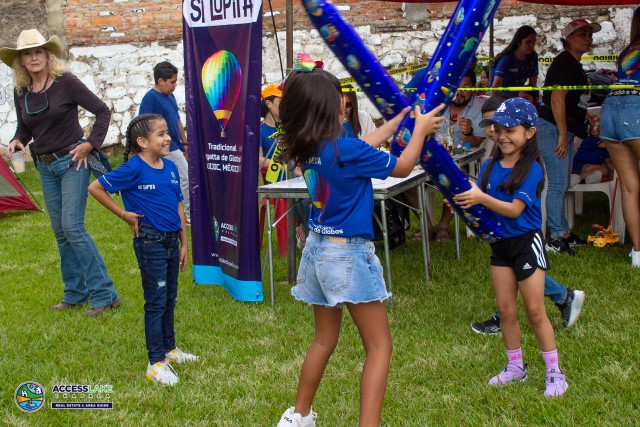 This event is mostly poplar among the kids, they love watching the balloons and have plenty of room to play in the Ajijic soccer field where the event is held. We hope to see you there again next year, it is an event you do not want to miss if you are in Ajijic during the month of September.