Taqueria "Chuy" is great recommendation that Access Lake Chapala wants to share with you, we encourage the local business and we want to make sure you always taste our local food gems. Jose de Jesus Zepeda Gonzalez, started his small taco business along with his wife Gloria 30 years ago with a small taco stand on the main avenue of Chapala.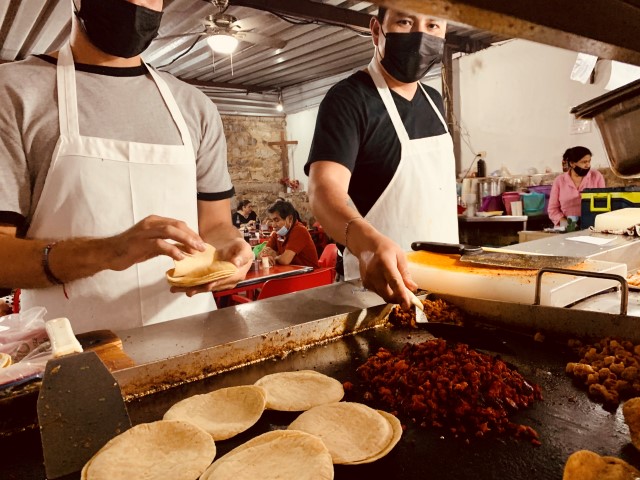 As soon as the local people started to have his tacos, he became one of the most wanted tacos of the lakeside. This small business started as a dream that would support his family and some day would help get his 2 sons and daughter through college becoming a family business in which they would all work together to make it bigger.
For Jose de Jesus it is very important that all his clients leave with a smile on thier face and always makes sure to have fresh daily products, and high-end quality meat for the elaboration of the tacos. He is very proud to say that many of the clients have become like family and loves that they always come back because it gives him the opportunity to provide a more personalized service to every client. Taqueria "Chuy" opens from Tuesdays to Sunday from 5:00 pm to 11:00pm. They also cater tacos for private events.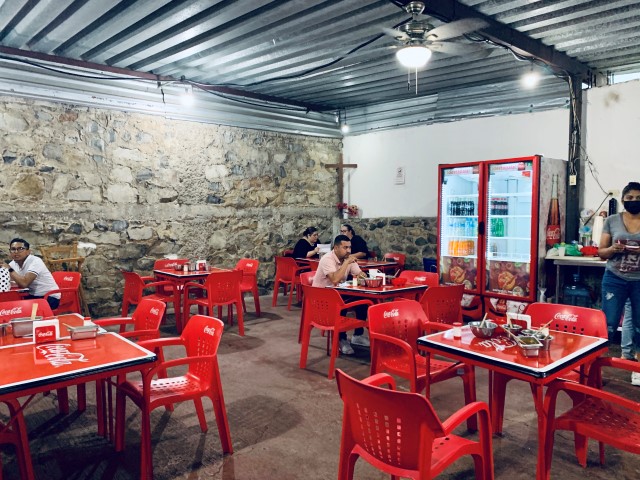 As the years went on his small business started to grow and he was able to adapt a business to a bigger space with more tables and restrooms for his clientele. But his dreams did not stop there he works hard every day to be able to make it bigger and give the business to his sons and daughter so the recipe is passed from generation to generation. In a few months he will be adding to the menu to give a more extend selection of Mexican tacos with the best quality in town.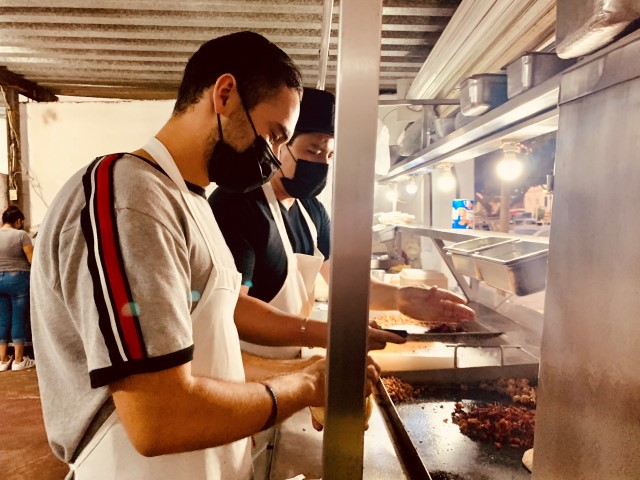 If you live or are just visiting the lakeside you have to have these tacos. They also offer a Fresh selection of sweet Water (aguas frescas) with fresh fruit of the region. Taqueria "Chuy" is located just two blocks of the main plaza of Chapala in the main town's road (Avenida Madero).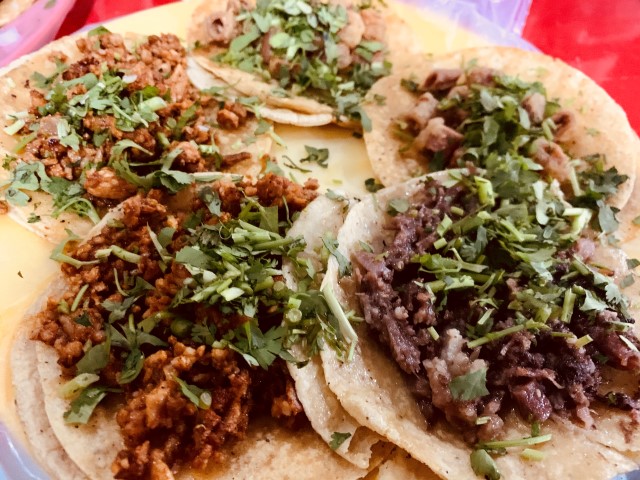 All the tacos are made at the moment that you order, with the best quality of meat. All the staff follow that sanitary and COVID protocols to ensure the best service for the well-being of its customers.
If you are a person who likes spicy food or is looking to experience the real Mexican cuisine, you have to try the great selection of spicy sauces that this place offers, made daily with fresh products. To taste the real Mexican taco, it should always be accompanied with a good spicy sauce, beans, fresh cilantro, onions and some Lemon.
The taqueria menu is very extensive from the most basic to the most selective among Mexicans. Their menu includes tacos of beef Asada, Adobada,  steam meat, cow beef tongue, cow lip, and golden belly and many more.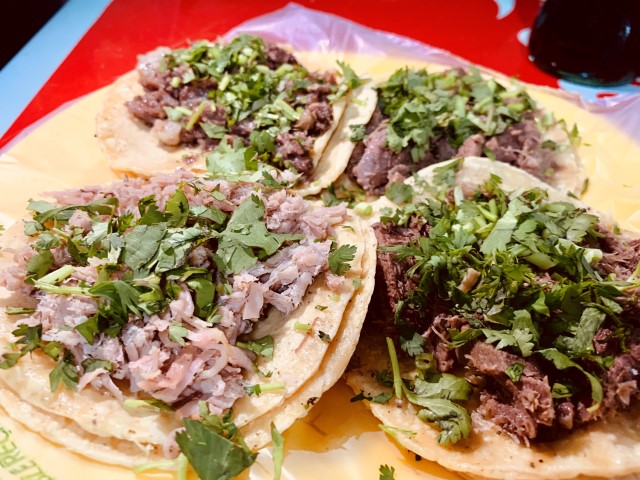 The word taco comes from the Nahuatl word 'tlahco' which means "half or in the middle", referring to the way it is made. The true origin of the taco was created in pre-Hispanic Mexico and one of the most important dishes o the country and that makes Mexican culture proud.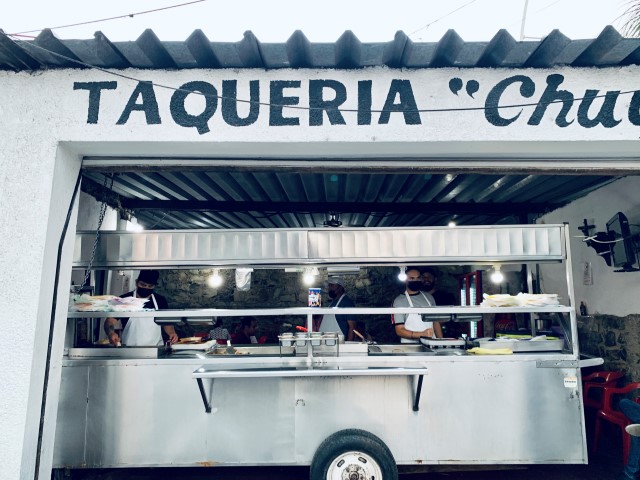 We recommend you have this extraordinary experience and in the perfect place, Taqueria "Chuy" the perfect taco experiences of the lakeside and we are sure you will leave with a smile and satisfaction of having one of the best tacos in town.