There are thousands of reasons to take a vacation and even more than that when deciding on places to go. Well on a recent trip I think I discovered a small piece of heaven. It's called Ajijic, Mexico. A small city of 15,000 people, about 45 minutes by car from the airport in Guadalajara, and about 3 blocks from Lake Chapala. We decided to stay for the week at Casa del Sol, a very lovely bed and breakfast some 10 minutes walk from the center square in town. After taking the first day to rest from the flight and getting our bearings we ventured out and made our first friends a couple of streets over from our B&B.
For sure it was a sign of the relaxing trip we were hoping for. It takes a little getting used to the cobble stone streets, especially when it rains, but its just another feel of the culture and history of this historic Mexican area. Many of the shops feature the homemade styles of the area for every buying whim from pottery to blankets and so much more. Locals speak English well and even the ones that don't are more than happy to guide you thru the experience. Ajijic is a heavy expat area for Americans and Canadians alike and it's pretty easy to see why. From the culture, to the weather and most of all to the people that call it home. By North America standards it is a inexpensive place to visit or live full time. After our siesta in the afternoon we started to walk down by the boardwalk and look for a good place to eat.
Can you see why we stayed on the benches here for awhile just to enjoy the amazing view. Breath taking to behold. Lucky for us another couple had just had some lunch close by and recommended to us a place called "Yves". Boy was it a great place to eat. I have eaten steaks all over the world but this was one of the best. Prime rib, fresh fruit ,salads and endless charm from the staff.
One of the most enjoyable times was sitting at the town cafe sipping coffee and watching the locals and other visitors walking by and enjoying their days. We had accomplished our goals for this vacation. We got to "rest like a local".
Small Town Serenity
Many people have grown up in the smaller towns, then moved to the city for any number of reasons. As we get older and life tends to slow down a bit to a more peaceful pace we look at places to call home. If you enjoy the traveling lifestyle like I do, this also becomes part of the equation "where to hang the hat and coat for the last time". Well….Ajijic Mexico comes to mind.
After a trip down south recently I discovered this little gem of a town, and to no surprise so did thousands of other expats before me. To describe this area is a small town by a hillside, cobble stone streets with lush well maintained trees and bushes by the roadsides and a town of locals and gringos mixed in to create a warm, safe and welcoming place to be.

But you must be careful when it rains on these streets, the water can be awfully fast and deep before you know it. We found out the hard way.
On a warm and sunny day you take a walk up the hillside and it gives you a
totally different perspective on the town. Gazing down from the hilltop over the homes, many shops, churches and the locals out enjoying their day you get the sense of why this is a small slice of heaven.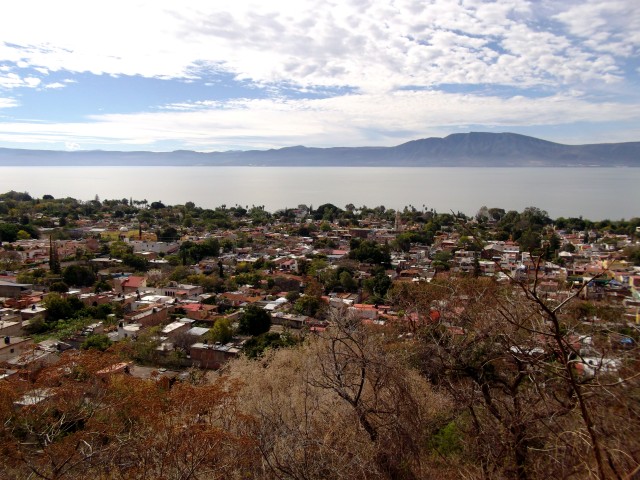 After a long days walking around and taking numerous photographs of everything it was really nice to pull up a chair and sip a coffee at a cafe. This centerpiece of the town is a marvelous display of culture and pride for the locals to show off to all who come and see. You feel a sense of calmness and a desire to interact with all you meet. There will always be a place in your travels that hits the one note, this is my "small town serenity".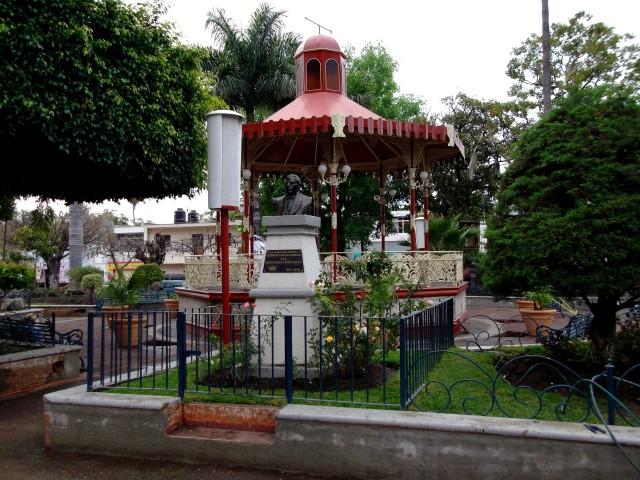 Paul Crowe  C.D.
Freelancer Writer
lifecreateswords@gmail.com