The Senior Expo was held at the Real de Chapala Hotel on June 8th through June 9th, in Ajijic, Jalisco. It started at nine in the morning and lasted until seven thirty in the evening on both days. There were lectures going on all day in the inside meeting room and at the same time there was entertainment on the outdoor stage. They had many drawings. I saw one man win a five night, six day trip to an all inclusive hotel. Wish I had won that.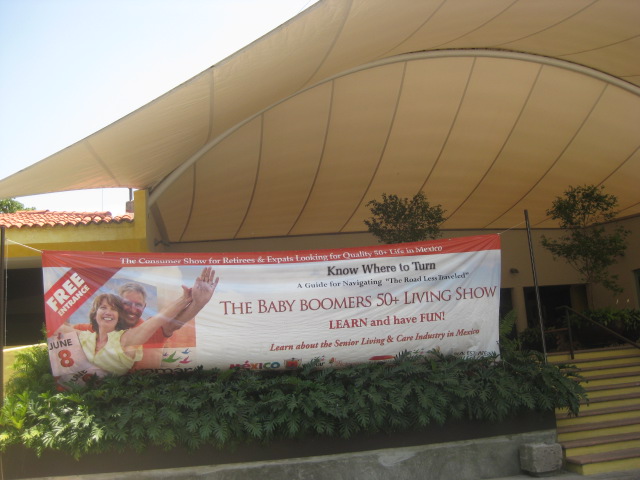 There couldn't have  been a more beautiful setting for the expo. The weather was warm, maybe too warm for some people. I can't think of many other reasons that it wasn't well attended. I could see that a lot of time, effort and money had been put into making the expo a success. All they needed was more interest. Also, this is the low season. Whatever the reason, I was glad not to have to fight crowds. It was low key and relaxed. I had a better chance at those drawings. I didn't win anything but I enjoyed both days. When I wasn't walking around the exhibits, I sat at the hotel pool, wishing I could have taken a dip. They only allow their hotel guests to do that.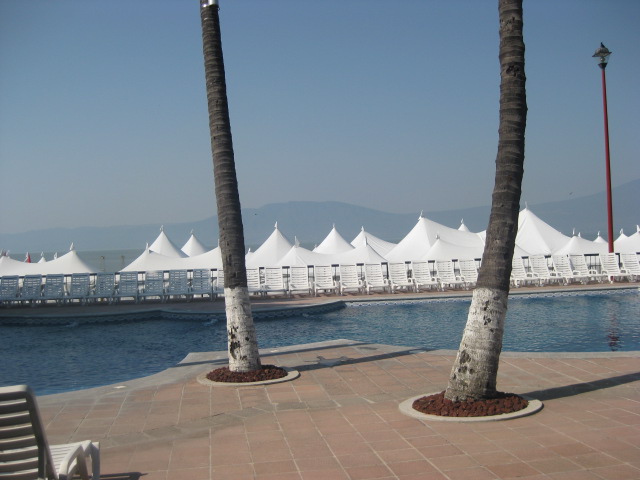 Entrance to the expo was free. They gave out tickets for free Margaritas.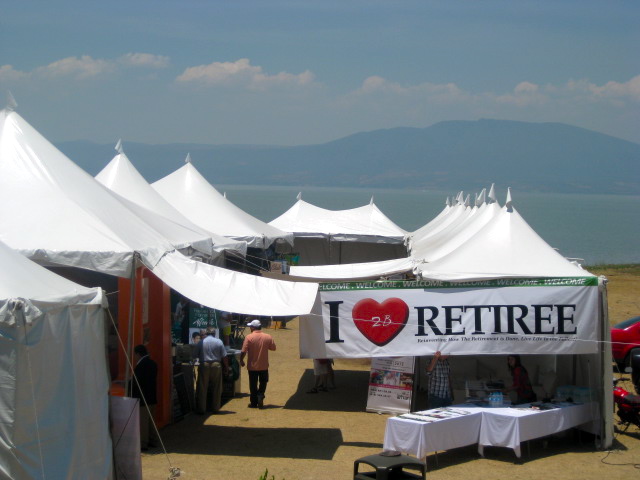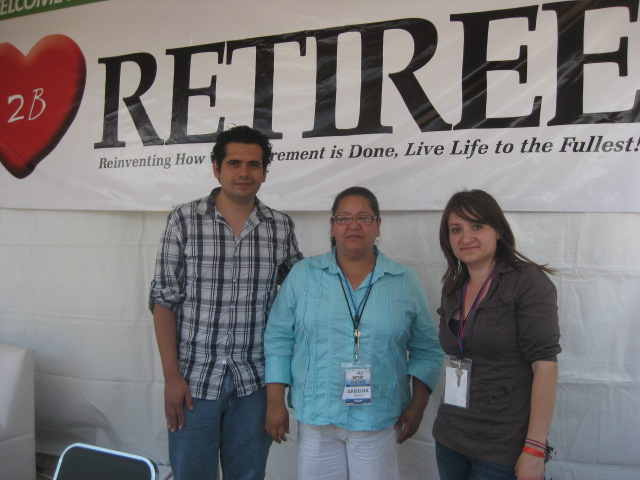 The expo was organized by a group called AMAR, Association Mexican for retirement Communities. It is a non-profit group for active senior living in Mexico. Their objective is to promote Mexico as the ideal retirement destination and to introduce the Senior Housing and Care Industry that is starting to develop in Mexico. The photo above are three of the organizers; Griselda Morales, Manuel Cazarez and Karen Lejarazu. They did an excellent job.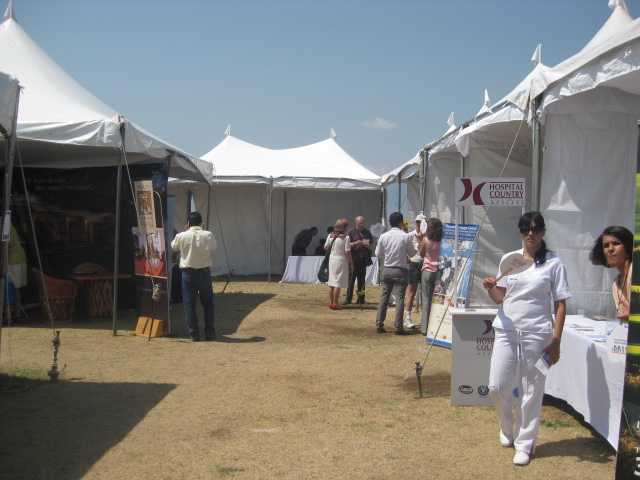 The show was titled, The Baby Boomers 50+ Living Show. There are many benefits to joining Amar, especially if you have something you want to exhibit. If you want more information, their web site is; www.amar.org.mx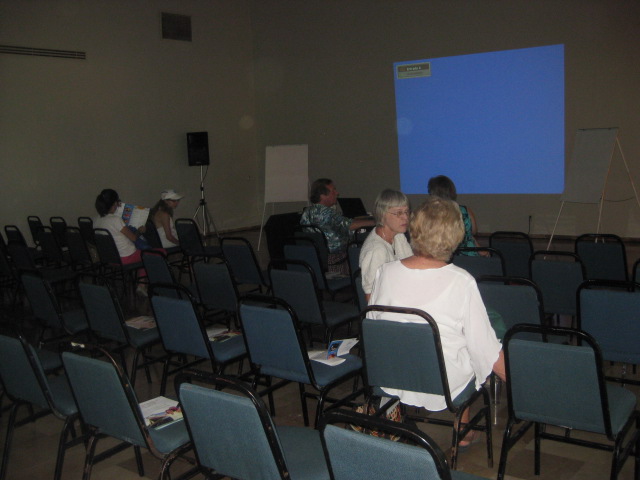 Lectures were going on all day. They were mostly geared towards new comers. They were on banking, health care, obtaining the FM3 and FM2 and DIF cards, labor laws, solar energy, medical services available at the lakeside area, buying verses renting, security and much more. There was even a lecture on Grief and Mourning.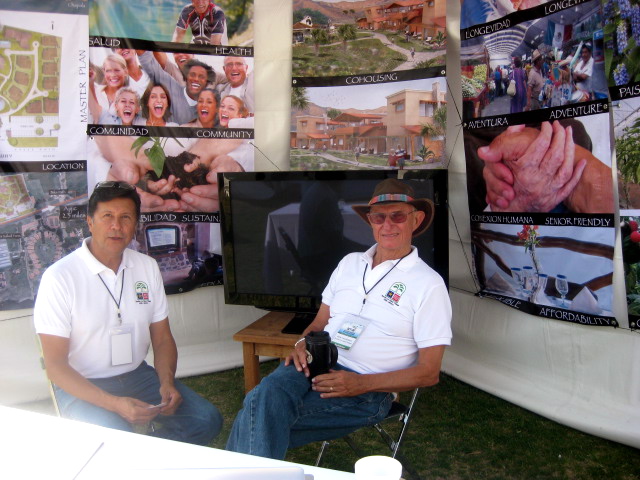 Jamie Navarro and Rick Cowlishaw are members of a group that is developing a community for older people that is sustainable and consciously trying to keep the world safe for the next generation. Living lightly on the land is their motto. Their community will have twenty one homes and eight residential suites. There will be a pool, spa, organic garden, etc. The homes sell for 250,000 dollars and the suites are 160,000 dollars. This will also make you a co owner of the common areas. If you are interested in this project, contact them at: www.rancholasaludvillage.com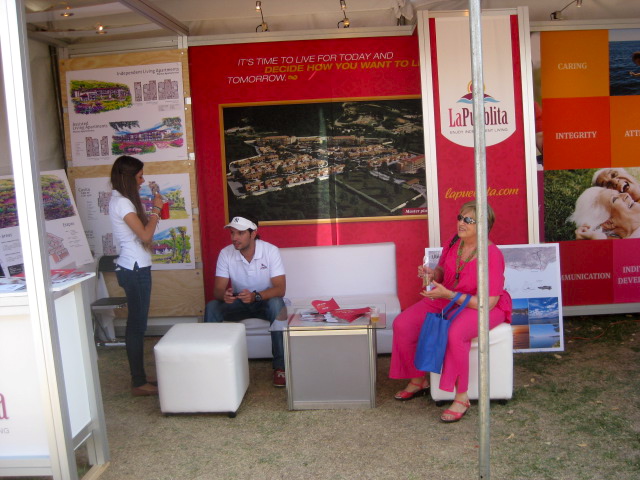 If you can't afford to buy a home in a community, you might be interested in this situation. They are planning to start building a very large retirement community within two months. It will be located one mile west of Ajijic. It is eight acres. It has views of the lake. The homes will be set up for independent living, yet you will have help if you need it. The one bedroom ones will rent for a thousand dollars a month and on up to two thousand five hundred dollars, depending on how much help you will need. For more information: Lapueblita.com
There were several booths with information on retirement communities and first class hotels in other areas of Mexico, including Puerto Vallarta, Mazatlan, and Queretaro.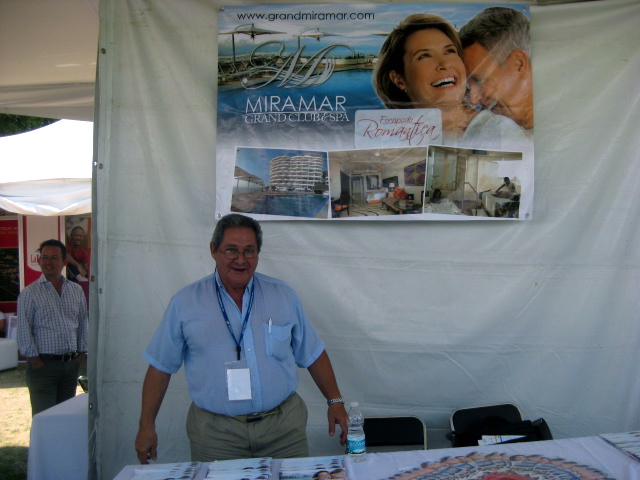 If you are looking for a resort in Puerto Vallarta, the Miramar has a lot to offer. I may take my next vacation there. It has a gourmet restaurant and sky bar, a giant jacuzzi, spa with a choice of Holistic treatments, gym, three swimming pools, a solarium, beauty parlor and free internet. You even get a bottle of sparkling wine upon arrival. If you would like more information: reservations@grandmiramar.com or call (322) 2215120 or (322) 2215699.  Rooms are reasonably priced. They also have long term rentals available.
Unfortunately, I don't have room in this article to acknowledge all of the participants in this event. I apologize for neglecting some of them. I appreciated the high quality of the booths and the professional literature that was handed out. Also, I liked all the great gifts. I came away with pens, notebooks, carrying bags, candy, bottled water, cookies, balls for the dogs, and even a packet of hand wipes.  Thank you. But the best gift was meeting the different providers. Everyone was warm and friendly. They took as much time as I needed to explain things to me.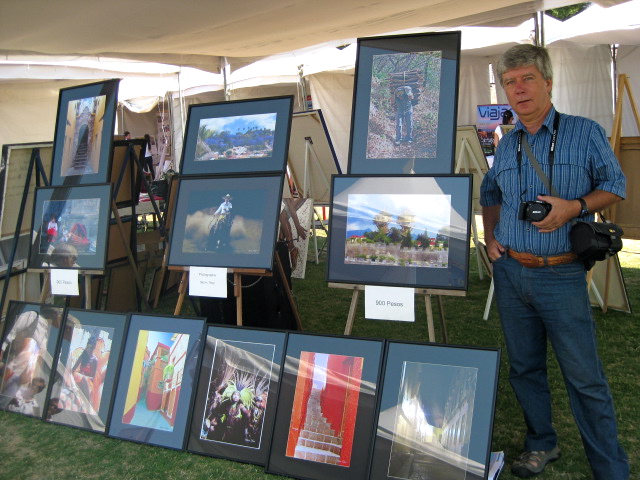 There were a few art and craft booths. I enjoyed seeing Norm's photographs.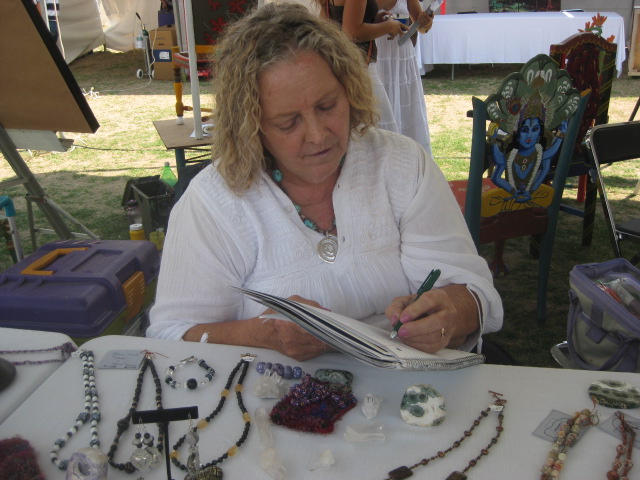 Janey Marquez has been a jewelry designer since the 1970's. She is also the new secretary of the A.S.A. (art association). She had many beautiful pieces for sale.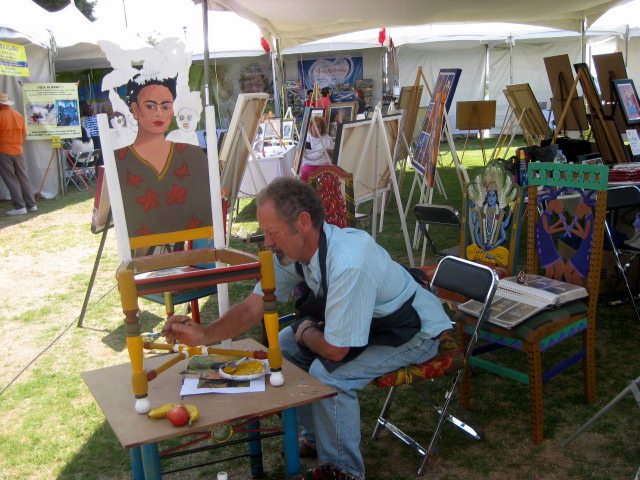 Robert Murphy makes fantastic chairs. He told me that he has over two thousand of them. Each one is unique. He has a chop at No. 3 constitution. his phone number: 331 469 9121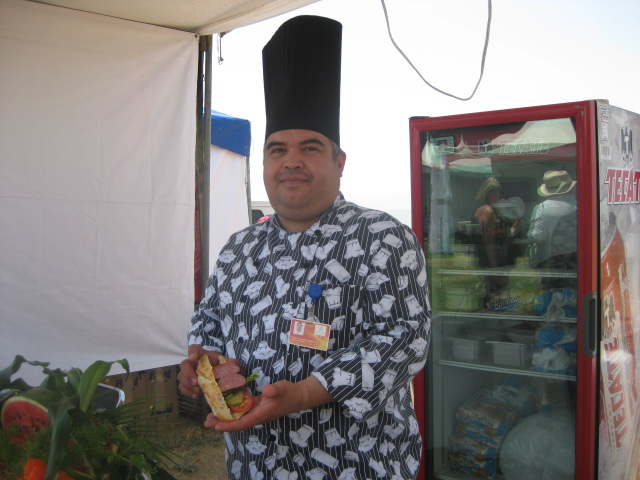 I was starting to get hungry for lunch. The Real de Chapala had a booth set up with various lunch specials. I had a sandwich. It was very good.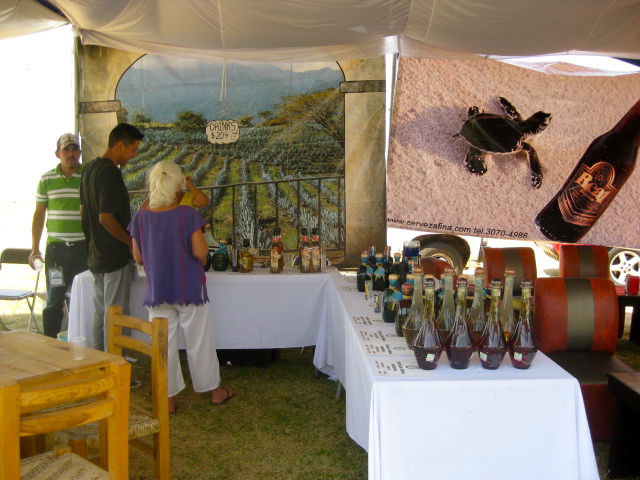 After my lunch, I went to the booth next door and had my free Margarita. It was nice to rest in the shade and look at the lake. I was also next to the stage where different dance groups performed. All this was for free. I couldn't get over my good luck but was also sorry that more people hadn't come to enjoy the event.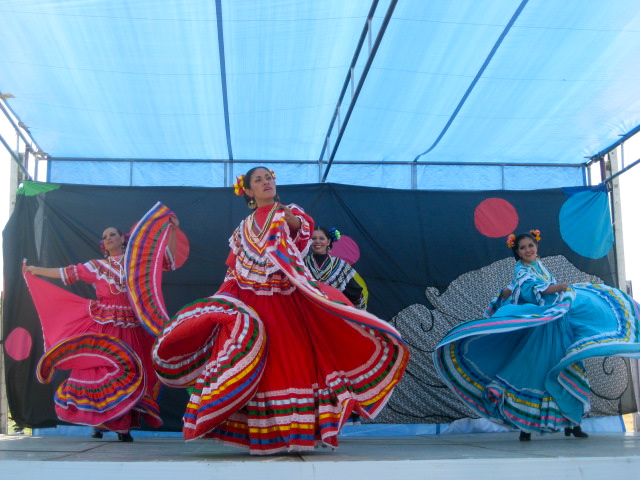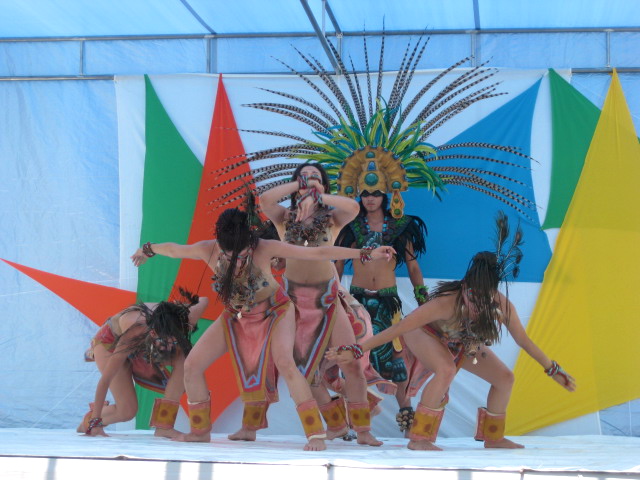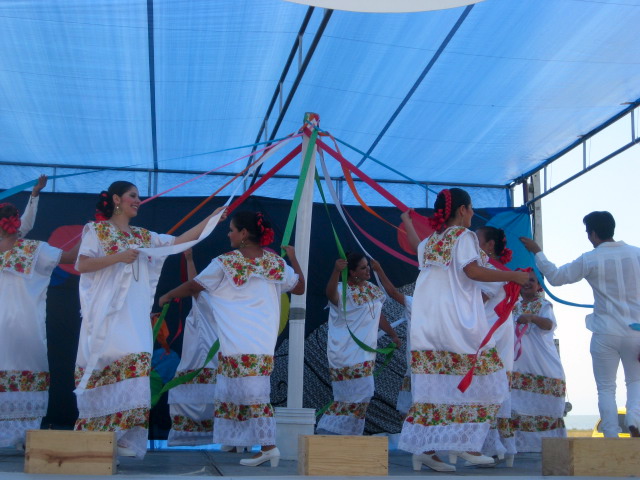 After the dances, I walked around and looked at more of the booths. There were too many to see in one afternoon. I came back the second day too.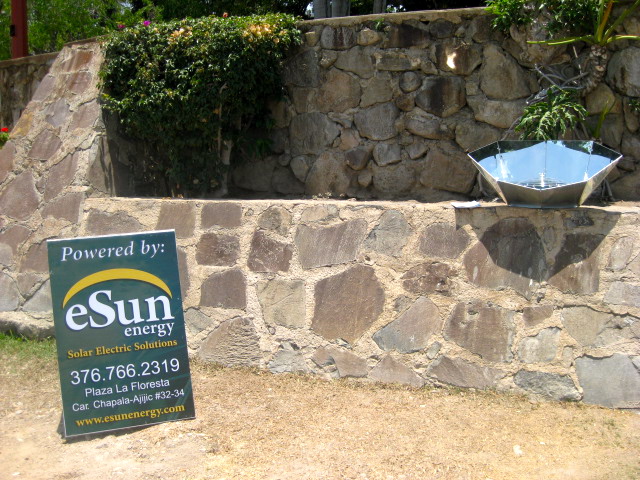 Solar energy is a great idea for this area where we have sunshine just about everyday of the year. I love this solar cooking idea.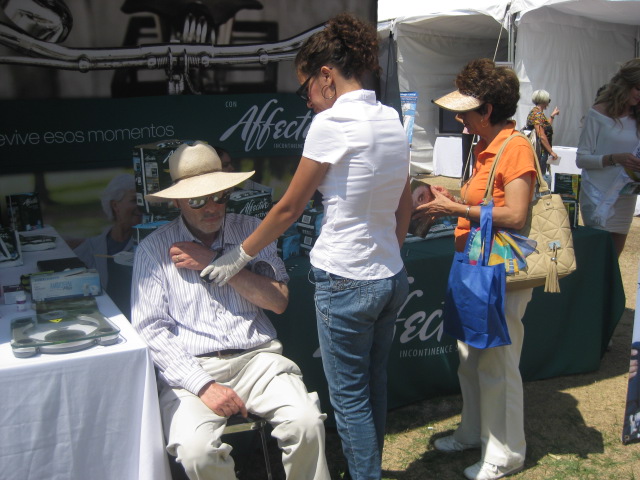 In case someone was having too much fun, there was a free blood pressure check. We don't want to do anything to raise our blood pressure.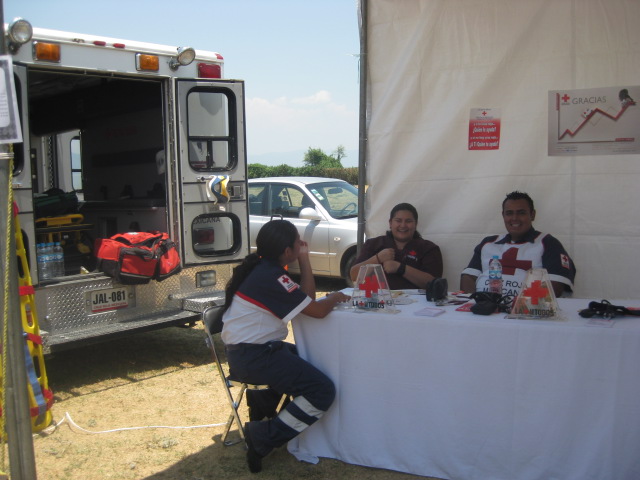 The Red Cross had a booth. They were giving out free bottles of drinking water. They also gave a demonstration.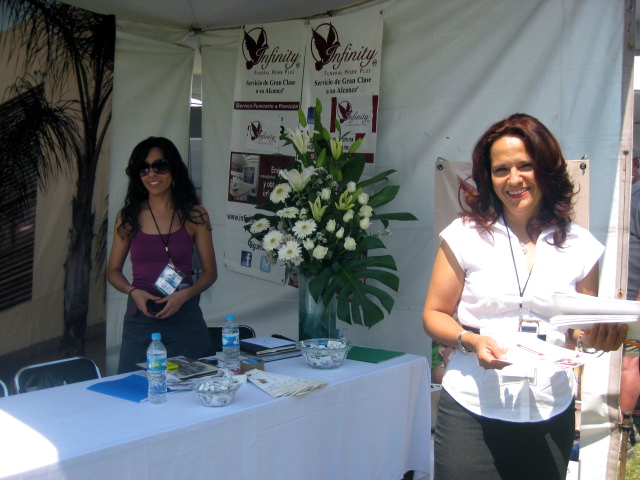 Last but not least, was the funeral home booth. That isn't something I am ready to think about at the moment but it is good to have the information for the future.
I had a very entertaining two days at this expo. I gathered two bags full of information that will come in handy for the future. If you have any questions, please feel free to contact us at Accesslakechapala.com.   We are here for you.