Sundays on the Ajijic Plaza are always fun. Many times there are various art and craft shows and events on the plaza. It is a great place to meet up with friends. There is always music, entertainment and lots of fun to be had.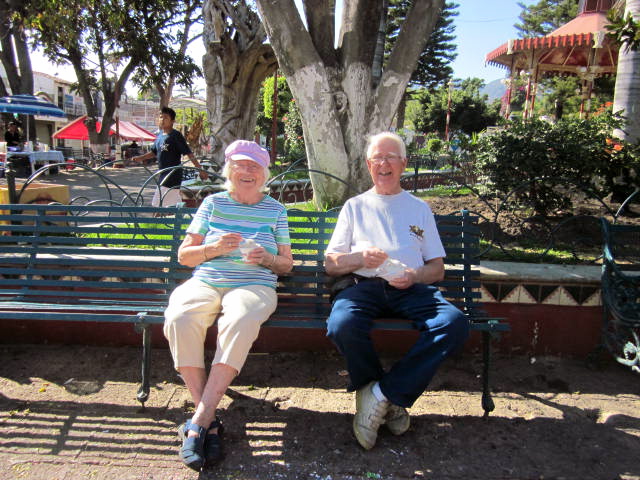 The Ajijic Society of Arts and Crafts had a show this past Sunday. I love to see all the beautiful things and paintings that the talented people here make and sell. It was a great place to buy Christmas presents.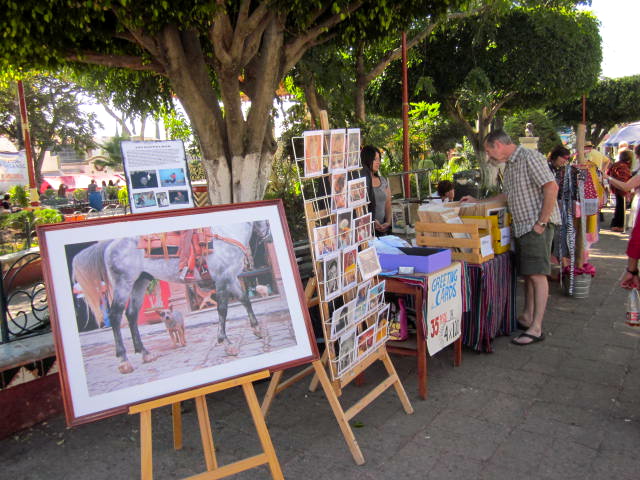 The Gastronomical Event was also held at the plaza. There were many traditional Mexican dishes displayed on beautifully decorated tables. After they were all set up with the names of the various dishes on signs above each dish, people could buy them, dishes included. I saw many foods that I never see in the local restaurants. I was told that some of these dishes were created when the Spanish arrived in the 1500s.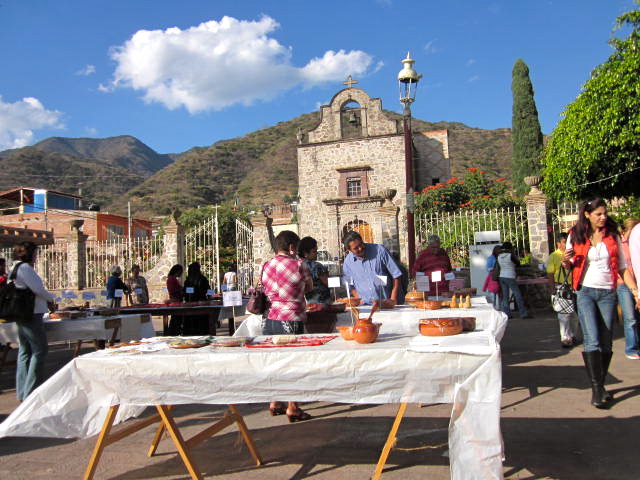 They are a combination of Spanish and Mexican dishes at that time. Also, these traditional foods can be extremely spicy hot. Maybe that is why they aren't usually on the menu in the local restaurants that serve the expats.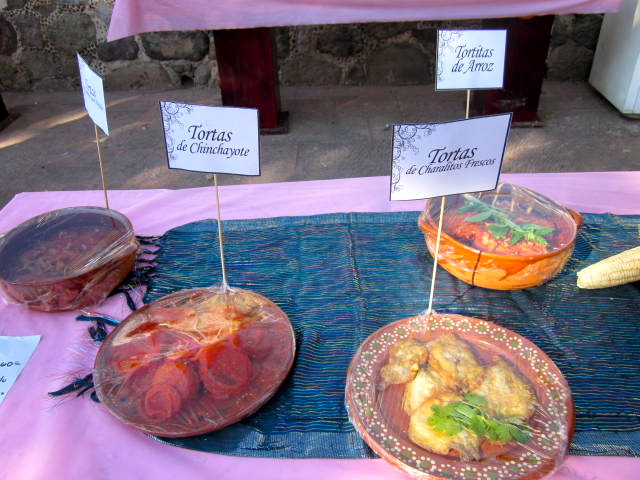 Many people helped out with this event. I enjoyed seeing the young people who were willing to pitch in and work hard to make the event a success.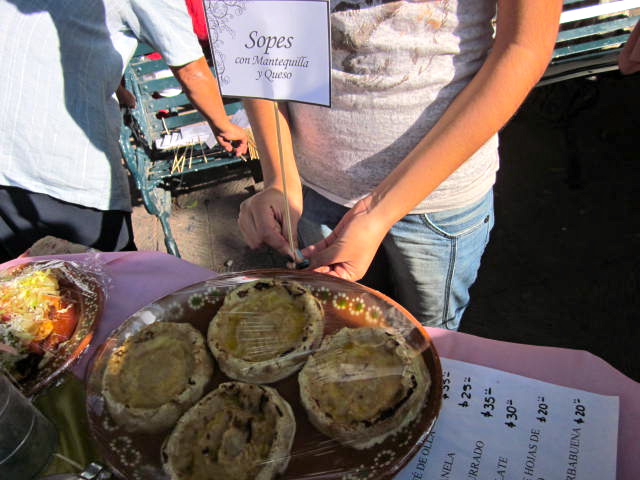 There were many more traditional dishes available for sale. I hope this gives you a general idea of some of them. There is no way to tell what they are really like unless you eat some of them. So come to Mexico and look for a traditional Mexican cook and try them out. Unfortunately, there aren't many traditional Mexican meals available in the local restaurants. You have to make friends with a Mexican and hope to be invited to his or her home for a meal.