The Shangri La retirement Living Facility is located in San Antonio. The address is #169 Ramon Corona, San Antonio Tlayacapan, Jalisco, MX.  It is a beautiful facility but I was most impressed with the owner. Her name is Joannie Smith. She and her husband, Fenley, moved to Mexico ten years ago. Joannie rented the house and put a lot of time and money into fixing it up. They opened the business four years ago.  She is obviously an extremely competent and loving woman. All the clients and their loved ones must think so too because they have been with her since she opened.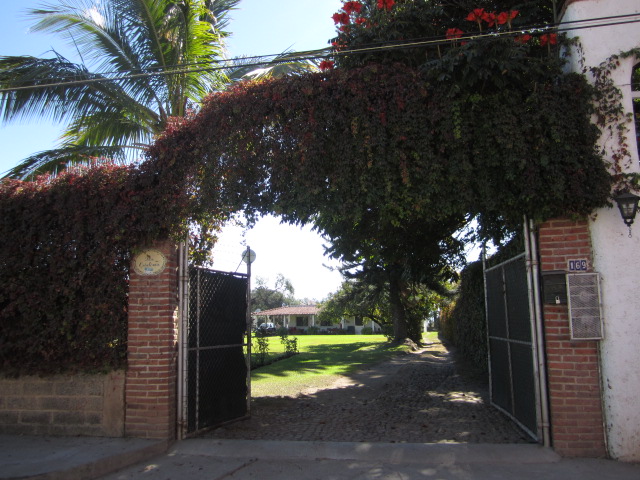 Joannie had to have a non functional swimming pool dug up and filled in with dirt and flowers. She added an extra bathroom. She put extra shelving in the bedrooms and did other remodeling projects around the home. I wouldn't mind being her landlady. It was all done at Joannie's expense. The home has a very large yard. There is a fence all around the property so it is safe for the clients to freely wander around in and enjoy the trees and flowers.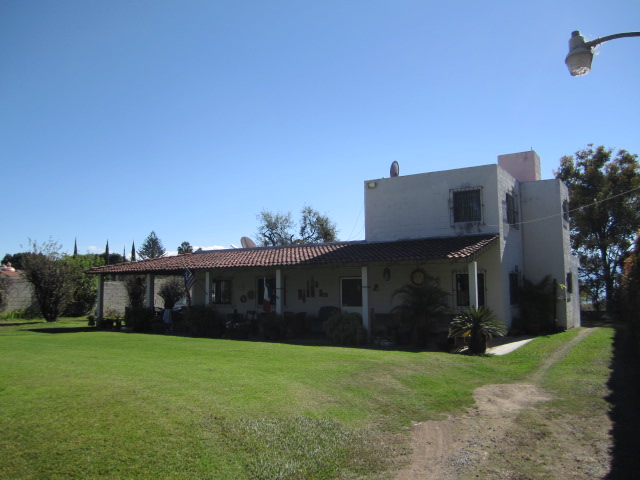 There are five bedrooms in the house. One is upstairs. Each bedroom has it's own bathroom. Currently, there is one vacancy. The base rate is 1800 American dollars a month. On top of that there are charges for medicines, diapers, other personal items the clients need and any other extra care that they may require. As they get older, they many times require much more care and that is why the price may go up. But you never have to worry about your loved one being kicked out, even if they can no longer walk or even get out of bed.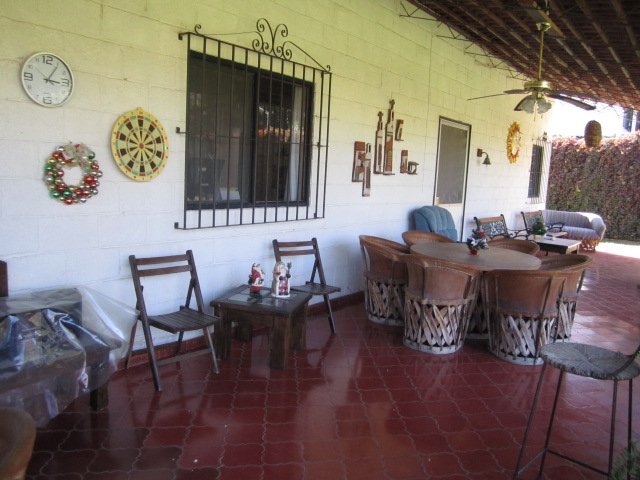 There is a lovely front porch where people can sit and look out onto the yard. There are no rules that restrict their lives. They are free to do as they wish. Unfortunately, all four of them have some form of dementia. That means a lot more work for the helpers. No telling what they might get into if not watched closely. Joannie told us of a chocolate birthday cake that went by the wayside when one client got her hands on it and spread it over the kitchen counter.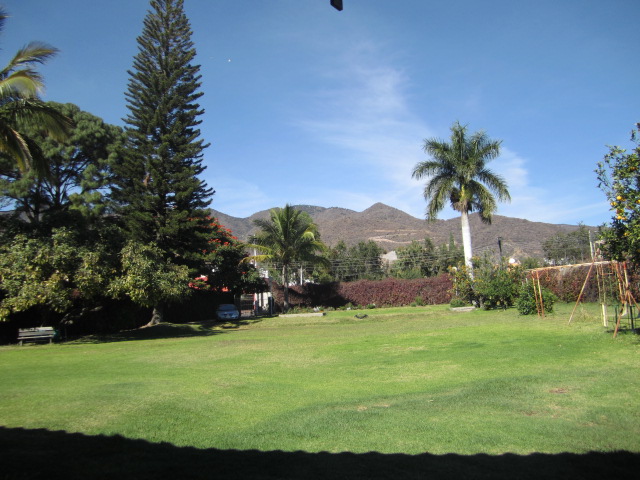 There are several orange trees on the property and an avocado tree. Joannie loaded us up with Avocados as we left for home. She is a very generous person.  I observed her working with the clients. She is kind and loving to them. If I needed help, I would be happy to have her as my caregiver. She takes them on outings and has parties for them. She also has a beautician come to the facility on a regular basis to cut hair and do pedicures and manicures.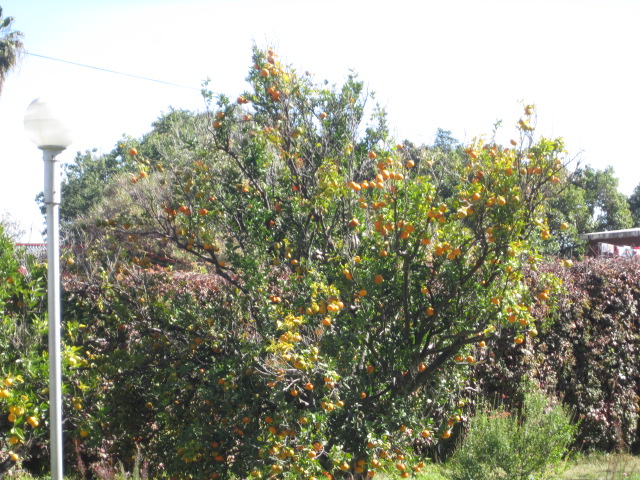 There is a small back yard and behind the fence, in the empty lot, horses sometimes come up to visit.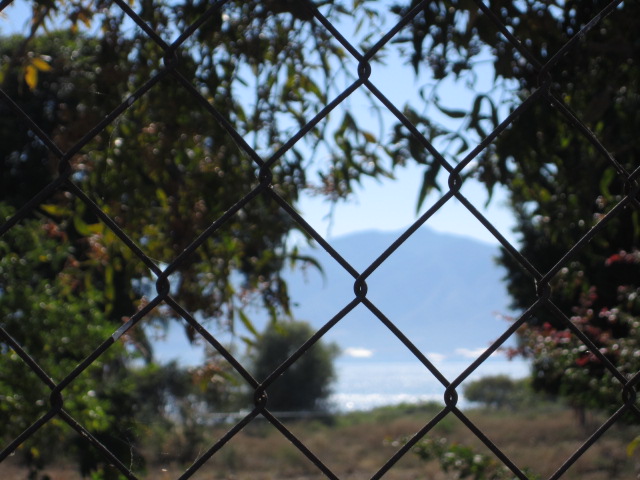 Besides Joannie, there are two other full time helpers, Carmen and Alonzo. Alonzo is a nurse. He once worked in the V.A. hospital in Canada. He speaks perfect English. Carmen understands English and is learning to speak it. There are also two part time helpers.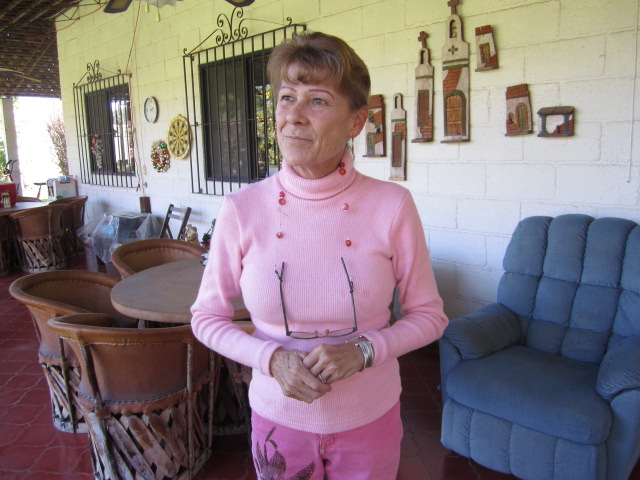 Joannie emphasized to us, many times, the importance of respect for the clients and their loved ones. She said that she keeps in close contact with the families and lets them be part of the decision making process regarding the care of each client. She understands about the pressures the families have to deal with, including decisions on what kind effort is made when the end of life has come. One of her clients passed away last year. She was in tears as she told us about it.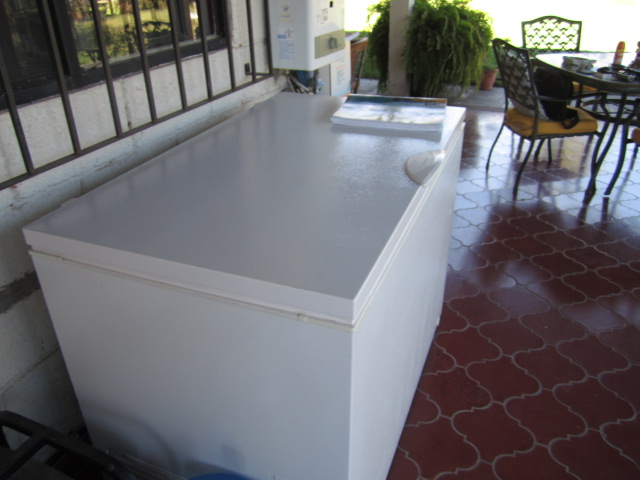 Joannie invested in a large freezer so she can make dishes in advance. Dishes like the one the cook was making the day we were there, a delicious looking lasanga.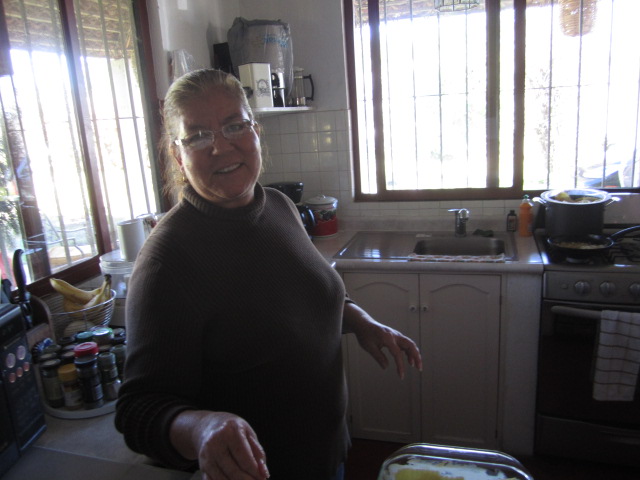 Carmen was fixing the main meal when we were visiting. They have a large breakfast for the clients and then a meal at two in the afternoon. They also serve snacks later on in the day.  It is a high priority for Joannie to make sure that the food is tasty and healthy.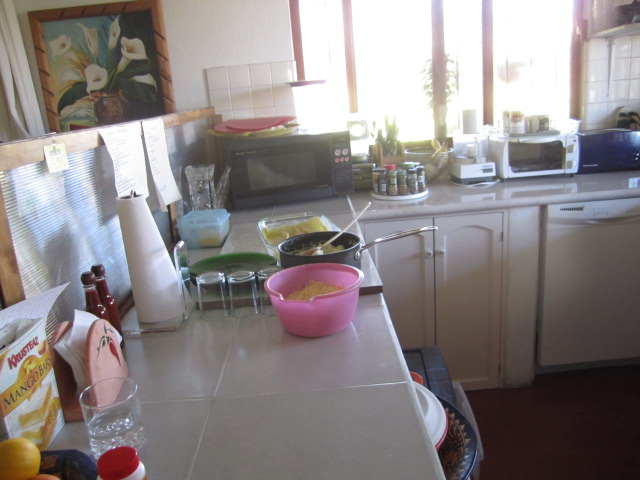 I noticed that every room, including the kitchen, was spotless. The entire house smelled fresh and clean. There was no clutter, yet the atmosphere is one of comfort. It feels like a home, not an impersonal institution.
One of the clients was sitting in a wheel chair in the living room, gazing out the window. He was in his own world. I didn't want to bother him so I didn't introduce myself to him. But he seemed contented and well cared for.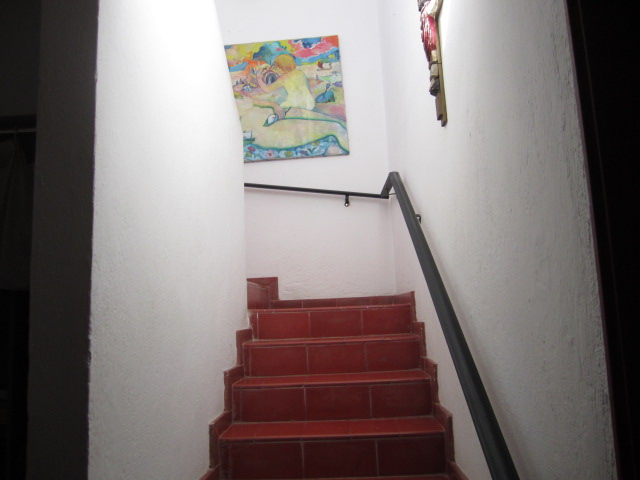 One of the bedrooms is upstairs. I didn't go up there. It looked like a lot of light was streaming down those stairs. There are beautiful paintings all over the walls in every room.
Above is a photo of one of the bathrooms. They were all very clean. Below is a photo of the storage space she had built in each bedroom.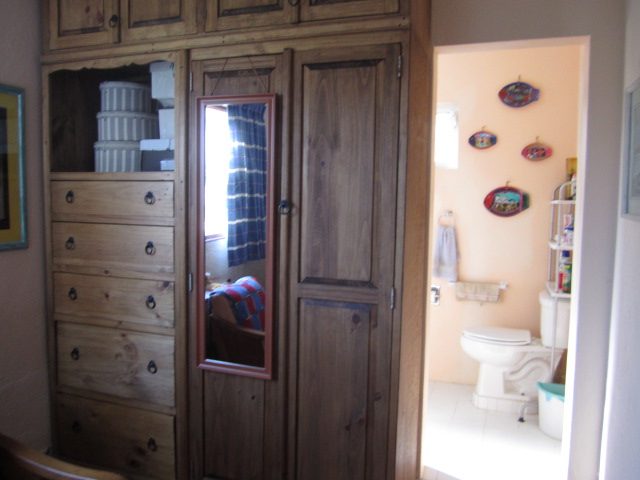 Board and care homes are big business in the Lakeside area because of the high price of care in the States. Also, they are so regulated in the States that it is very difficult to obtain a license. It is different here. Joannie told us that some Mexican families with spare bedrooms are also taking in elderly clients. Sometimes that isn't such a good thing because they are not experienced in personal care. I have worked in care homes and I know what a difficult job it is to do.  Often I see advertisements for new care homes here.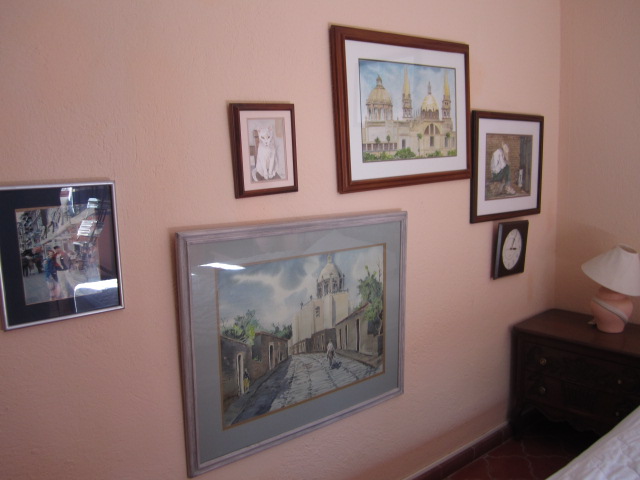 They say that a picture is worth a thousand words. Below is one of those pictures. When you think of putting your loved one into a care home, of course you want him or her to have a clean and beautiful environment and good food. But above all else, you want to know that your loved one is also being loved by the care giver. I feel that Joannie does this and it is a quality that cannot be bought. It is either there or not. With Joannie, I believe it is there. A loving heart. That is priceless.
Below is a photo of one of the clients, Gladys. She is full of life. I loved her smile.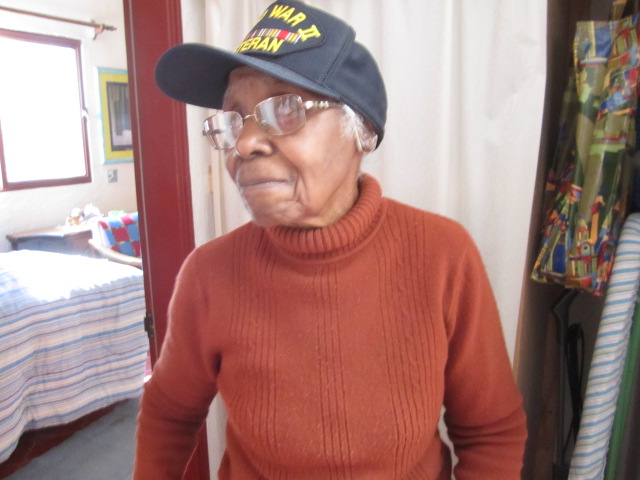 The last photo is of Joannie with one of the two dogs that are mascots at the home. I like this photo because Joannie's loving spirit shines through it. She said the dogs are very popular with the clients. I look at Joannie's face in this photo and think about what a special person she is and how lucky her clients and their families are to have her in their lives.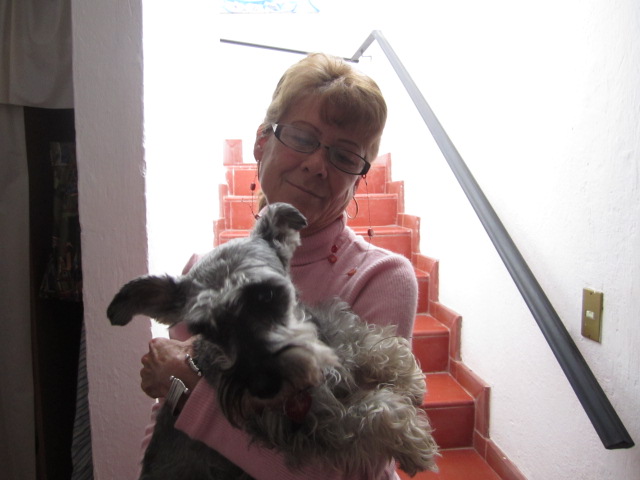 If you would like more information about this Care Facility, call Joannie on her Cell phone at: 331 171 9471 or home phone, (376) 766 1359. Or E mail her at: ShangriLaMexico@yahoo.com