Ajijic and Lake Chapala Mexico Rentals
Lakeside is spectacular, blessed with a climate of eternal spring. Its seductive beauty is so intense that – believe it or not – there are expats who have purchased real estate on their first visit! Still, many recommend you rent before you buy, this way you get a feel for the Lakeside area. We have put together helpful articles that will guide you through the process of renting, make sure to check them out so you know what to expect when you find the correct rental
Renting a home in Mexico
Renting a home in Mexico has its own unique procedures and protocol. We created a step by step guide on how to get started renting a home, it will guide you through the process. First of all, unfurnished Mexican rental properties may be quite Spartan. In fact, sometimes the renter – not the landlord – provides everything from toilet seats to light fixtures and bulbs. Really!
Find out who covers repairs and maintenance during the period covered by your lease. If you don't speak sufficient Spanish to get the answers, work with an interpreter and get a signed English copy in writing.
Click here to see our Step by Step guide on how to rent a house from Access
Most rentals require you to two month's rent up front (First & Last months rent) as well as a security deposit, which is usually the same amount as one months rent. Your lease, or contrato de arrendamientoshould include an inventory of the home and its furnishings – even if you are renting an unfurnished home! Is there a built-in kitchen range? Water filter? Stationary gas tank? Telephone line? Curtains or blinds? Ceiling fans? These should be listed.
Renting before buying a house?
Renting before you buy can help you make the best decision on knowing if the Lakeside area is for you. Many expats decide to rent a home for a few years through 12 month leases, most prefer to rent in the same area they are considering buying in. After all, investing in a home is one of the biggest decisions in your life, making sure the location is correct, is an essential part.
Each home has its virtues as well as its problems. Are the neighbors noisy? What about firecrackers at dawn on saint's days? What are the zoning regulations for Ajijic that won your heart? Do the toilets flush during the rainy season? Does the roof leak? Has anyone checked the electrical wiring? And the fireplace? Is there sufficient water pressure to run the dishwasher? How often does the garbage truck come by? What about weekenders and loud fiestas? Read our detailed article on renting vs buying here
Click here to see our detailed comparison article on Renting vs Buying
How do I search for rentals on this site?
There is a small tab right below the main menu on the right hand side of the screen, it has a picture of a small magnifying glass on it and says "Find Properties". All you need to do is click on it and you will see several search functions, from here you can start searching for rentals by selecting the "rent button".

A lakeside locale for every lifestyle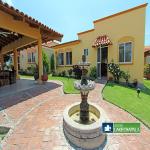 It takes time to explore the individual towns and villages along the Lake's northern shore. You'll find each one is unique in ambiance, lifestyle and price.
From Chapala itself to smaller lakeside enclaves to Ajijic village, San Juan Cosala and Jocotepec, a wonderful variety of home options tempt the visitor. However it's prudent to consult the experts, from former residents and neighbors to a Rental Agent.
Do you like a central location? Or are you uncomfortable near the plaza and all the festivities celebrated there? Are you within walking distance of the places that interest you? Do you really want a garden this large, or a pool of your own? Do you find you long for someplace smaller or quieter? Or do you feel crowded in smaller digs? How do you feel about driving home along the carretera at night?
Long Term Rentals (12 months or more)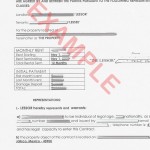 Most landlords  will require a fiador (A Fiador is someone who owns property (usually local property) who will guarantee your financial compliance of the lease terms with his or her own property deed.), for long term (12months or more) renters that is, so if it is your first visit to the area, don't worry about it, as most expats do not require the "Fiador", and a penalty is added to the lease agreement to replace this, that states you loose your last moths rent and security deposit if you break the lease or leave early.
A good contract is clear and protects all parties involved. Be aware of all the clauses of your rental contract. Local realtors can help guide you through this process.
Extra amenities
Household help is the norm here South of the Border.
Landlords who rent their homes for part of the year often keep their trusted maid and gardener on the payroll. Thus, furnished rentals may include their services on specified days. This can be a real boon for the renter, as the household staff knows exactly what to do or whom to call if the pool filter doesn't work or the water pump off-switch sticks. It also means peace of mind for the landlord.
In addition, household staff can give you tips and advice about almost everything in the area. Whose saint's day is celebrated this week? Where can you buy the tastiest tacos? How to prepare them yourself… plus a good homemade salsa, too? Where can you get your cell phone repaired? Why do the church bells chime slowly sometimes and twice as fast at others?
Now relax and enjoy your new home in Mexico
If you've opted for Mexico retirement, Lake Chapala and environs has almost everything you could wish for. Settle in and marvel at our spectacular sunsets. Explore lakeside towns and villages. Try a weekend in the city with a concert, gourmet dinner by candlelight and breakfast in bed before browsing through upscale shopping malls or photographing the 18th century monuments in Guadalajara's historical district. Sign up for a class at the Lake Chapala Society. Volunteer. Learn Spanish. Make new friends.
Isn't life wonderful?