Getting Car Insurance for US, Canadian and Mexican plated cars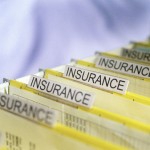 First, you must have Mexican car insurance if you are bringing your car into the country whether for a visit using an FMM entry visa or to live in Mexico with an FM2 or FM3. If you are driving in, you can use Mexican insurance you purchase on the northern side of the border but that will serve you for only the limited time you specified. You can also buy insurance on the Mexican side when you cross.
But once you are at Lake Chapala, car insurance is only a matter of choosing which agency you want to do business with. Some use Lloyd Seguro (insurance), located at the carretera side of Centro Laguna Mall. Others use Tio Corp Insurance located in Riberas del Pilar on the carretera. There is also Rachel's Insurance in Chapala at 395 Zaragoza. They speak English. Your documents will be in Spanish, of course, but the cover sheet is clear as to what kind of car insurance you have, who is covered, beginning and expiration dates, how much for liability and all the other details, who to contact in emergency, and how much it all costs.
What are the Costs of Insurance in Mexico?
Costs, as you are aware, will depend on the make and year of car you have and which Insurance company you decide to insure with. A small car costs about $5000 pesos per year, less than $500. A friend had a luxury SUV and although I'm not privy to the exact cost, the price was significantly lower than I remember from up north. All these years I had heard that car insurance in Mexico was expensive. Maybe it was then. But it is quite fair now.
Are US plated cars covered by Mexican insurance?
Certainly. Many residents of the Lakeside area have been driving here for years with the plates from their home states (US) or provinces (Canada).
The confusion, I believe, is that living in Mexico is permitted without immigrant status which you obtain with an FM2. Short term residents have an FMM or FM3. When you are on an FM3, your belongings are here temporarily too. We renew our short term status (FM3) every year just as we renew our car insurance annually.
Don't forget to do it. In an accident the car could be impounded until legal blame is assigned and dealt with. Small fender benders can often be settled without police intervention or insurance agents, e.g. on-the-spot direct payment for the value of the damage. That occurs up north as well. But here, property damage or harm to passengers or pedestrians entails determination by municipal authorities and until that is resolved, the car is held and sometimes the driver as well.
Carry the insurance documents in the glove compartment of the car and keep your agent's number handy for worst case situations. Also, the police will occasionally stop cars to check their documentation and that of the driver.
For those of you who want to insure you car before dirving down to Mexico, a good resourse and a place to start is "Sanborns Insurance", they offer insurance for Canadian and American vehicles and are the #1 provider in Mexico
U.S./Canadian insurance with Sanborns
Properly insured? Good. Enjoy your travels.
By Kay Davis, Team Writer