September 16th, Mexican Independence Day is one of the biggest holidays of the year here. The festivities started a few days before the 16th.  There was so much going on that it was impossible to see it all.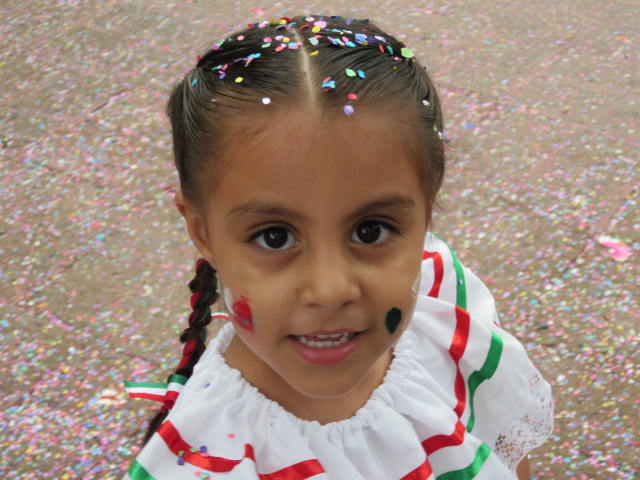 There were festivities at the plaza, parades, and celebrations in the local restaurants, horse events, the shawl parade, private parties and many more things. There was too much to be able to cover in this one article.
Here is a short history lesson. On Sept. 16th, 1810, Father Miguel Hidalgo (age 57) made a speech in the pulpit that marks the beginning of the War against the Spanish. His speech is titled "El Grito de Dolores" or "Cry of Dolores". This speech came out of the Queretaro conspiracy. It was made in the city of Dolores. Father Miguel Hidalgo said he was taking up arms against Spain. He quickly had an army behind him.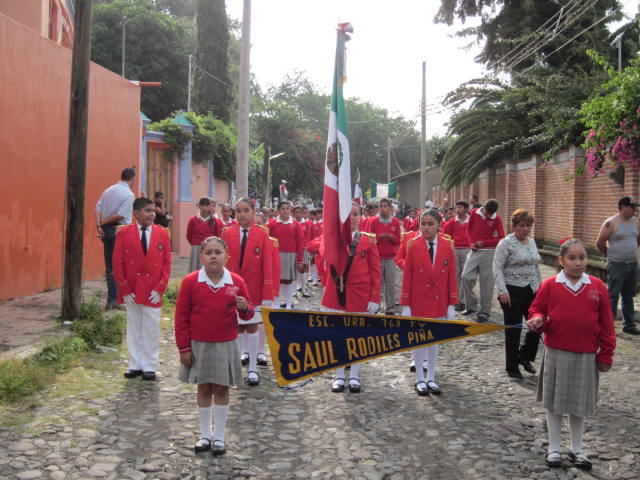 Every year just before midnight on Sept. 15th Father Hidalgo's speech is read from the balcony of every Mayor's office in Mexico. This is followed by cries of "Mexicanos, Viva Mexico." These were the last words of the speech. Then the church bells ring and the fireworks go off at midnight.
It was eleven more years after this famous speech before Mexico finally become independent of Spain on Sept. 25th, 1821.  It was a long, hard struggle. Before Father Miguel Hidalgo made his famous speech, there had been meetings and conspiracies but the Spanish had thwarted many of them.
In 1808, Napoleon's army imprisoned the Spanish King Ferdinand VII and that lead the way for the revolution in Mexico.  It was the perfect opportunity for the Mexicans to break away from Spanish rule. The Mexicans were tired of high taxes and no representation.
There was a huge rally of men behind Father Miguel Hidalgo. Ignacio Allende joined with him and led an army towards Mexico City. By November of the same year he was at the gates of the city but he retreated.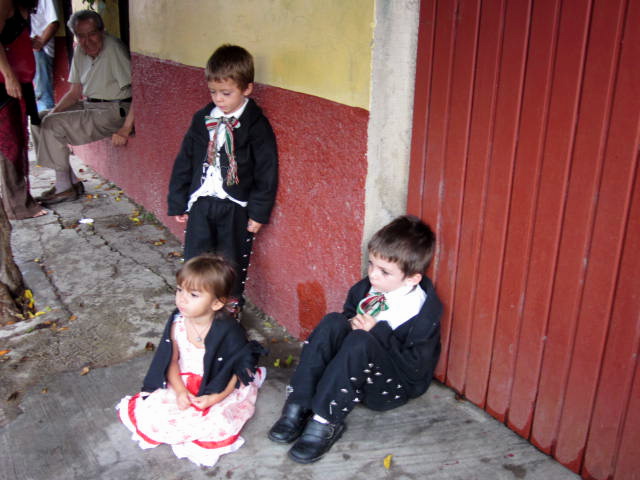 Before he reached Mexico City, he went into San Miguel, Celaya and then Guanajuato. At that point there were between twenty thousand to fifty thousand people in the army, or maybe it was more like a mob. They looted the city. The Spaniards retreated to the Granary with their jewels and possessions. Three thousand insurgents were killed and seven hundred Spanish defenders of the granary.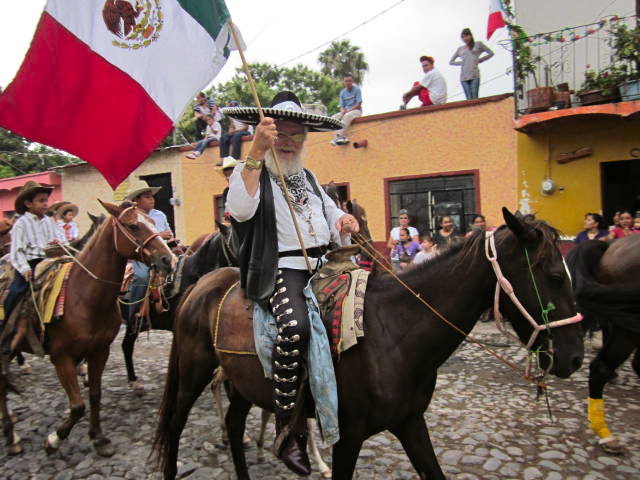 In January in 1811, Miguel Hidalgo and Ignacio Allende were captured and put to death after the Battle of Calderon Bridge.  By July of 1811 the peasant army had disbanded and it looked as if Spain had won.
Jose Maria Morelos, one of Hidalgo's captains, fought with the insurgents until he was executed in 1815.
Lieutenant Vicente Guerrero, and rebel leader Guadalupe Victoria fought six more years until 1821 when they reached an agreement with turncoat royal officer Agustin de Iturbide who allowed for Mexico's liberation on Sept. 25th of 1821.
A famous rebel was Dona Josefa Ortiz de Dominguez, daughter of Juan Jose Ortiz. She held secret meetings for the insurgents and helped hide guns and ammunition. She also had fourteen children. That was a busy woman.
If anything can be learned by this brief survey, it is that one person can start a revolution. All it takes is the courage to stand up and say, "No More Tyranny". Of course, this also means that one is willing to take up arms against the tyranny and fight to the death.
Father Miguel Hidalgo was considered Father of the Nation of Mexico. He was captured on March 21, 1811 and executed on July 30th, 1811.
Ignacio Allende was captured in Chihuahua on June 26, 1811 and killed by a firing squad. He was decapitated and his head was put inside a cage and hung from the corner of the building, Alhondiga de Granditas (The Granary) in Guanajuato. In 1925 his remains were moved to Independence Column in Mexico City.
Jose Maria Morelos, Roman Catholic priest who led the war of Independence after Father Miguel Hidalgo was executed. Jose Maria Morelos was captured in November of 1815 in Tezmalaca. He was brought to Mexico City in chains, tried and executed for treason. He was shot before a firing squad on December 22, 1815 in San Cristobal Ecatepec.
Josefa Ortiz de Dominguez was tried for treason but she was not put to death. Instead, she was forced to spend the rest of her life in a Monastery. I wonder if the fact that she was a woman saved her from the death sentence. She lucked out or maybe being isolated from her fourteen children was worse than the death sentence.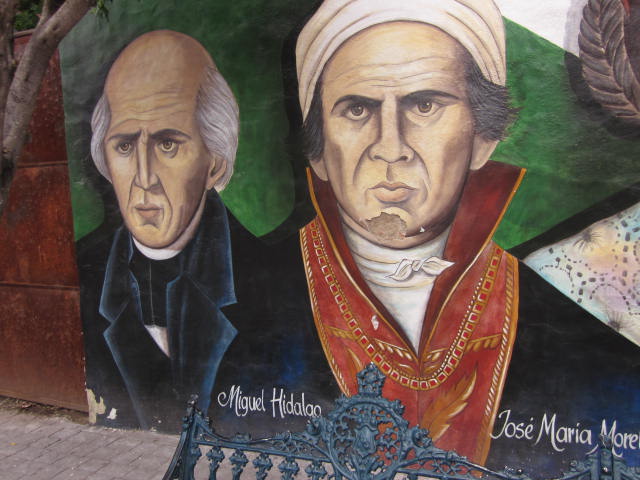 The heroes of the fight for independence paid with their lives but their spirits live on through the love of the Mexican people. In every 16th of Sept. parade little boys are dressed up like Father Miguel Hidalgo. Not many little boys are bald headed so they have to improvise.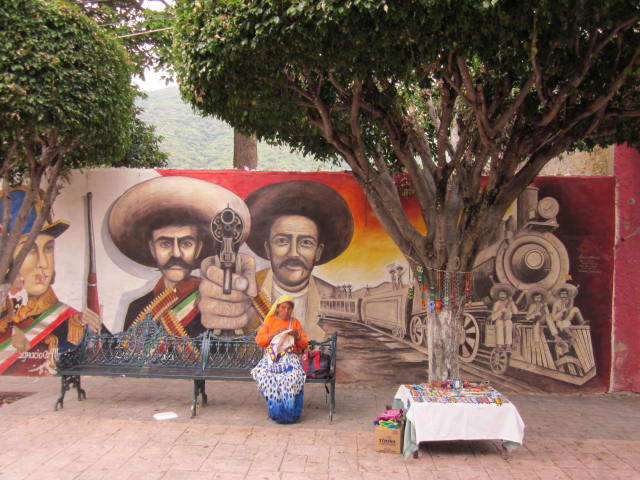 Some of the girls in the parade I was wore beautiful white dresses. I don't know if this was in honor of Josefa Ortiz de Dominguez or some other heroine. Mexican history is not one of my strong points. I just enjoyed seeing all the children having so much fun in the parade.
The parade in Ajijic on Sept. 16th was mostly groups of school children, marching and playing instruments. There were a couple of floats and of course the horses, some of them dancing down the street.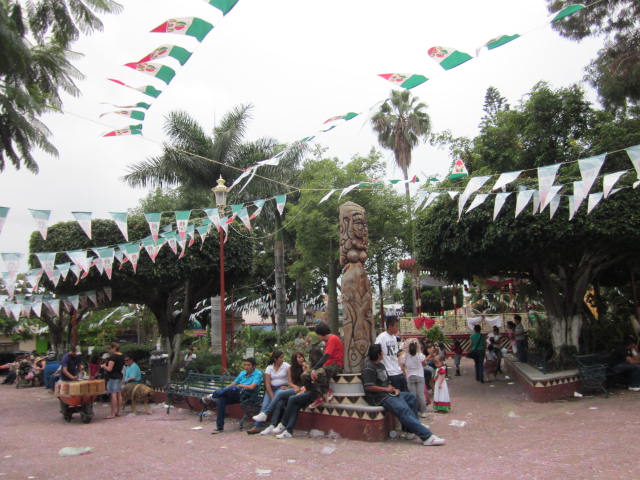 After the parade, I walked up to the plaza to take more photos.  It was a festive atmosphere with confetti. It was everywhere.  They hollow out eggs and stuff them with confetti. Then they throw these eggs at each other. It provides lots of cheap entertainment for the children. It was an exciting day with music, food, parades, parties and many happy people. I love living in Mexico. "Viva Mexico."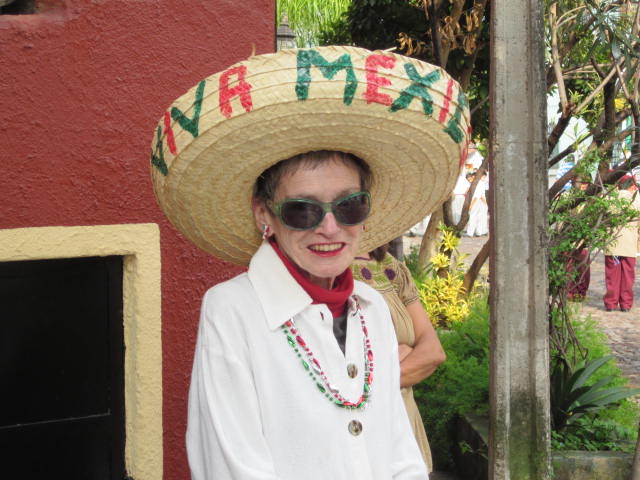 If you want to know more about the area, we are here to help. You can contact me in the comments below and either I or one of the Access team members will be glad to help you and answer questions.